********************************************

These pictures were recently found in our archives and were originally acquired by Tony Lindsay the founder of the Online Imperial Club.

The following photos are of the Derham Custom 1955 Crown Imperial Limousines made for the Eisenhowers.

********************************************

The first set of photos are of Ike's car: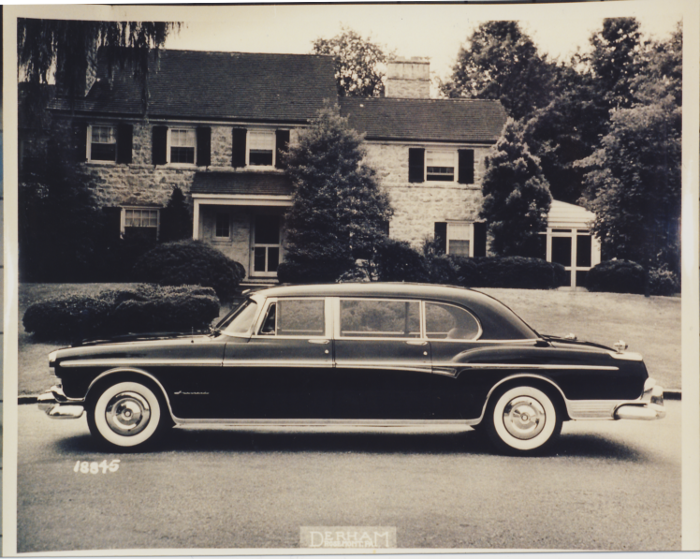 His car sported a rear sunroof and a hardtop design.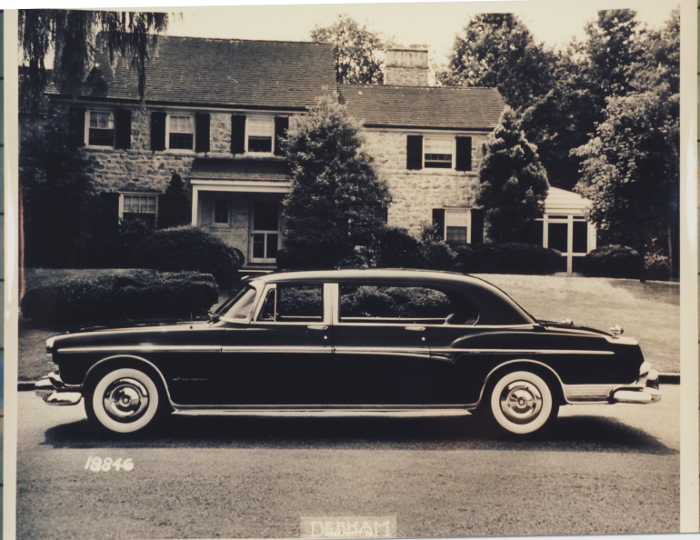 Same car with the windows lowered.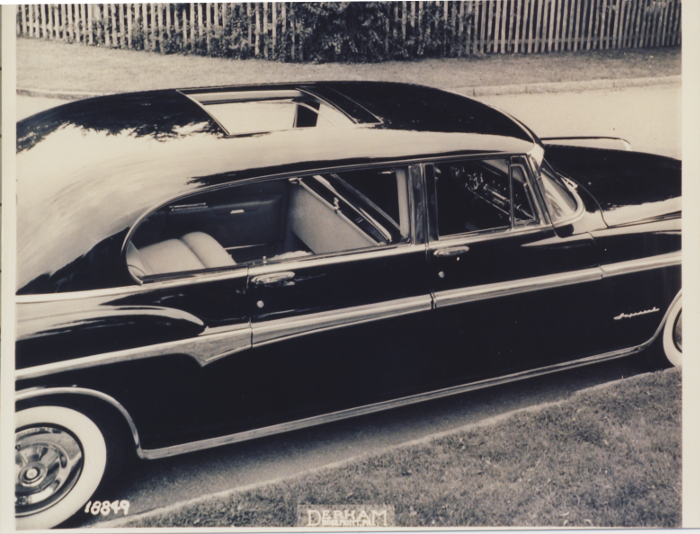 It is important to note that Ike's Limousine is pillarless in the rear, and it may be the only pillarless Limo in history.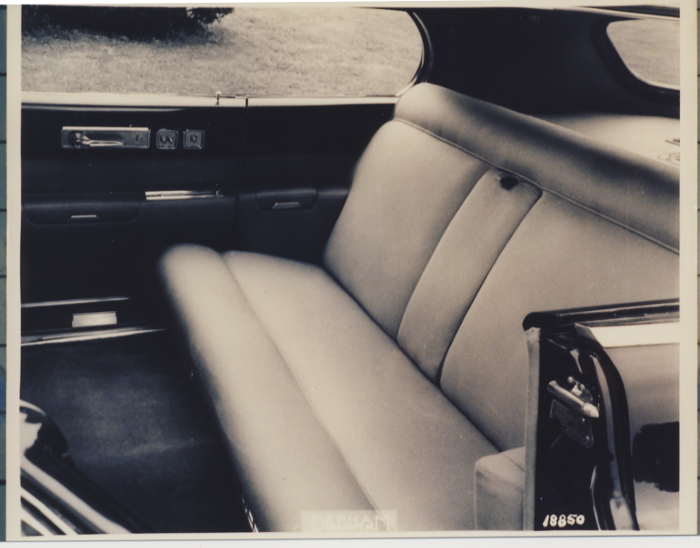 Due to all the security equipment in the trunk, the rear seat was moved forward.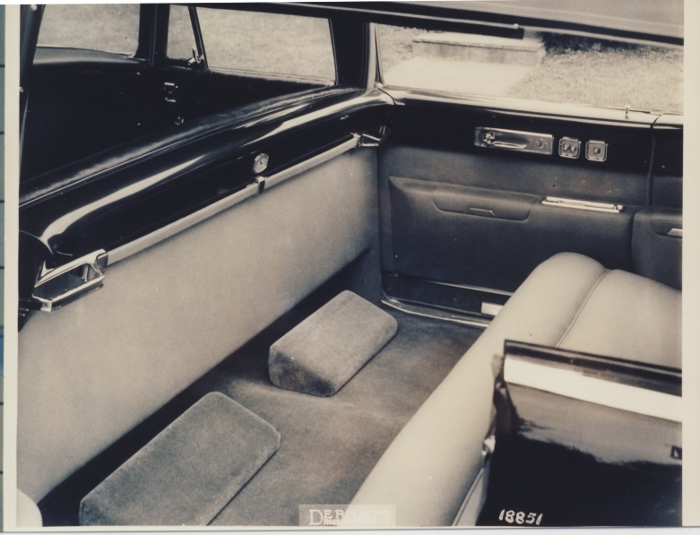 Therefore no jumpseats.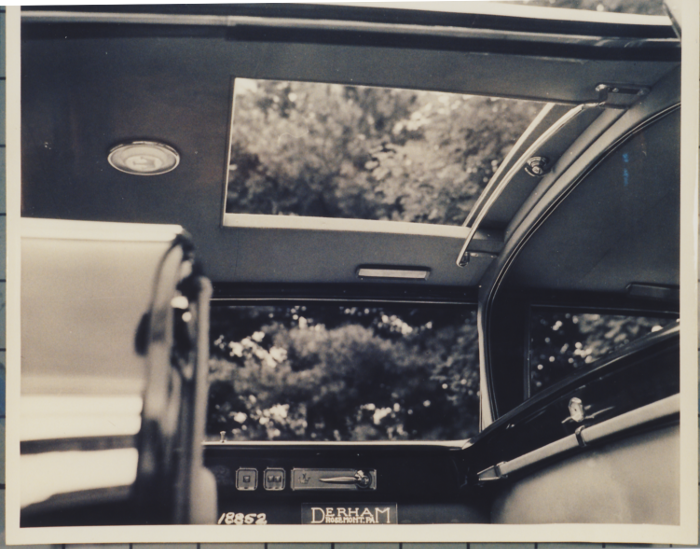 Note the eight hour clock in the center of the glass division panel.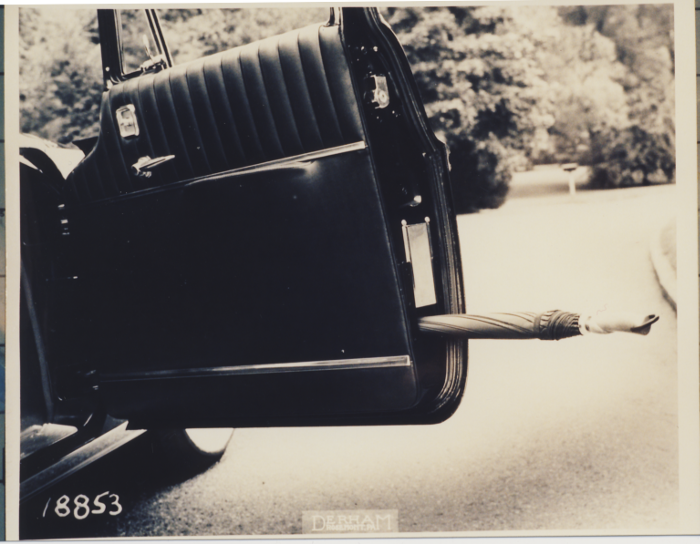 The following engine photos were received in March 2019 :
Here are engine photos Michael Florer from "The Eisenhower National Historic Site" was kind enough to send me. The whole car is in great shape after 64 years. Pays to keep an historic car garaged. (Photos courtesy of Club Member, Bill)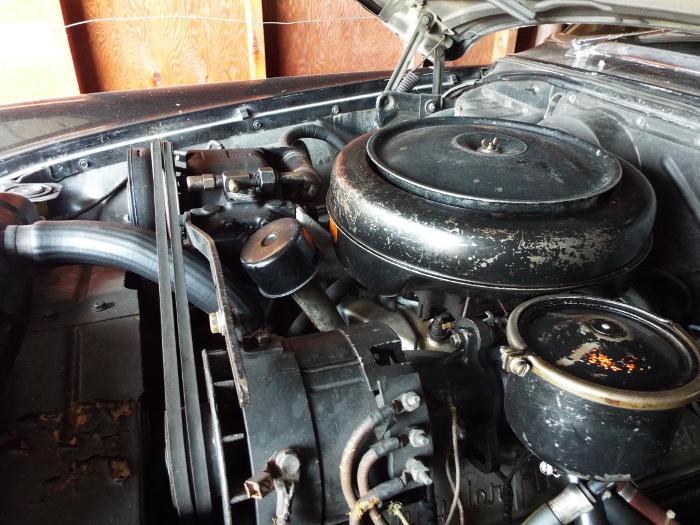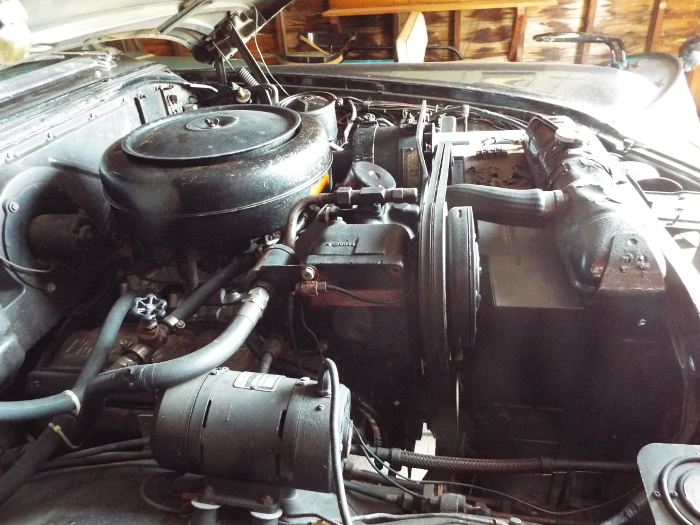 Notice the unusual features in the foreground, and the unusual fan shroud.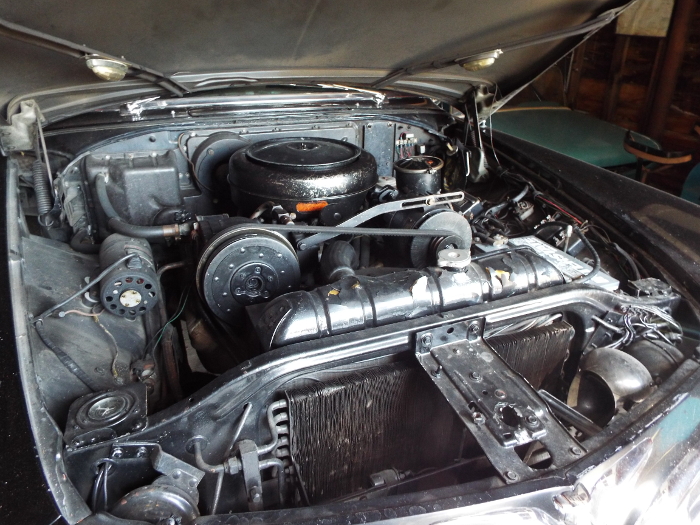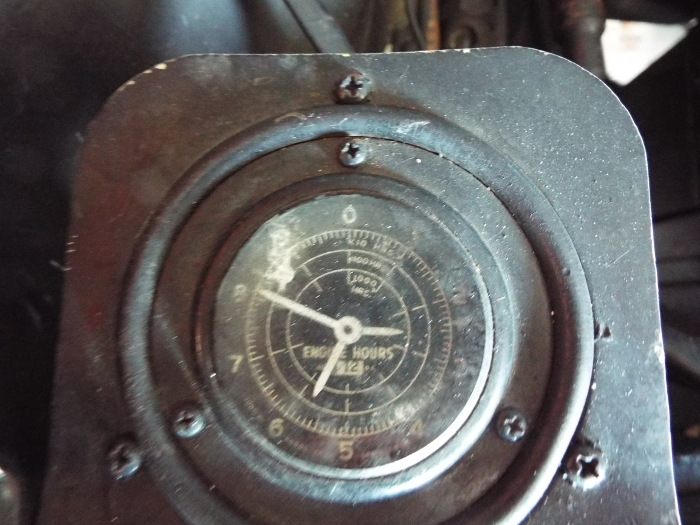 A gauge to monitor engine hours running time ... it reads 2,581 hours.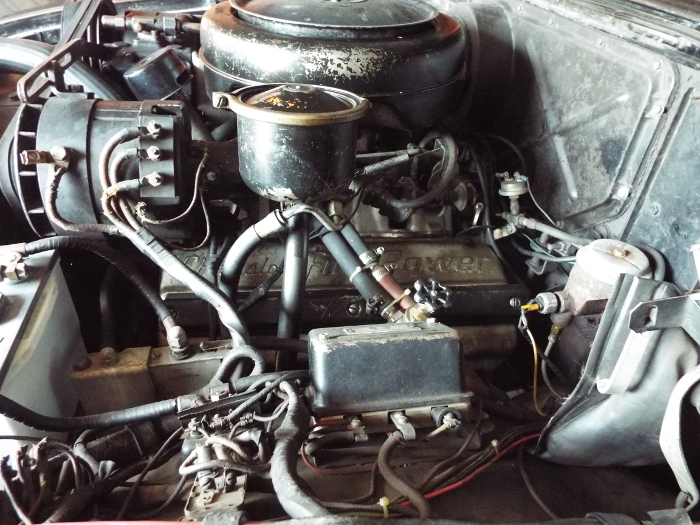 Notice the Heavy Duty wiring, generator, and electrical system.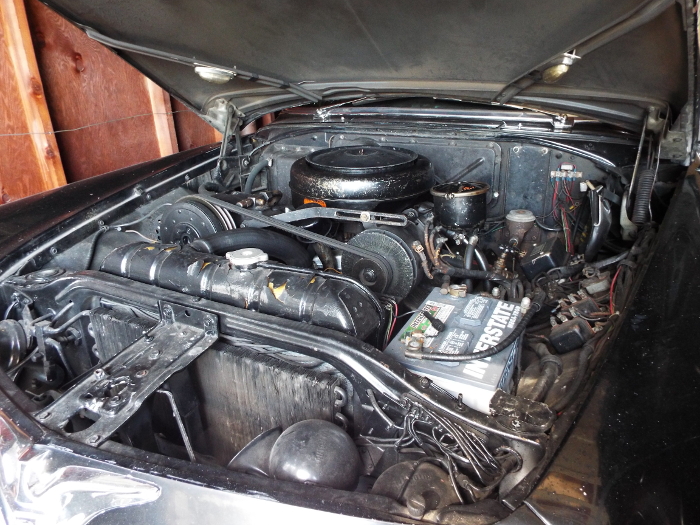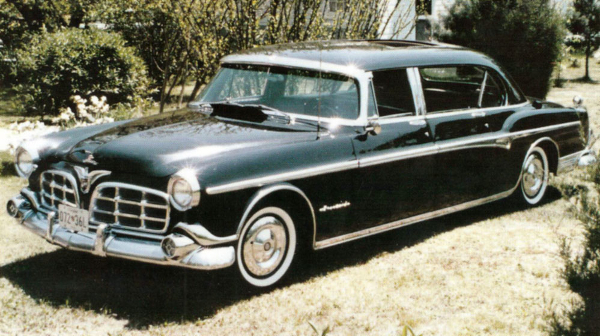 This photo of Ike's Derham came in to the Website in 2013.

********************************************

The following set of photos are of Mamie's car: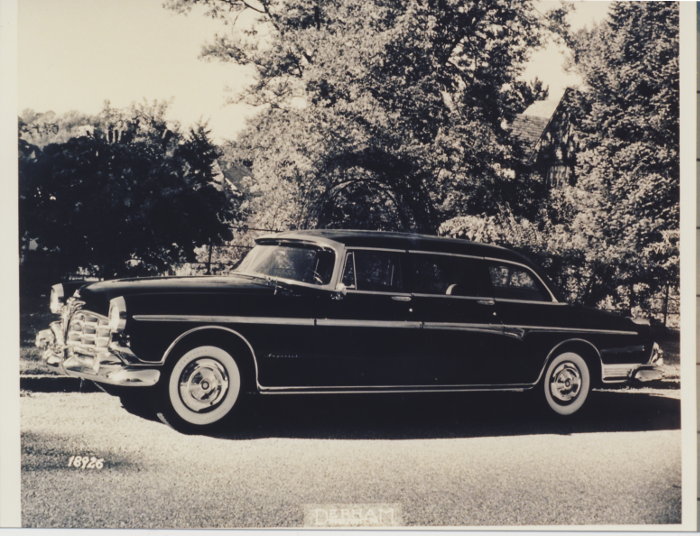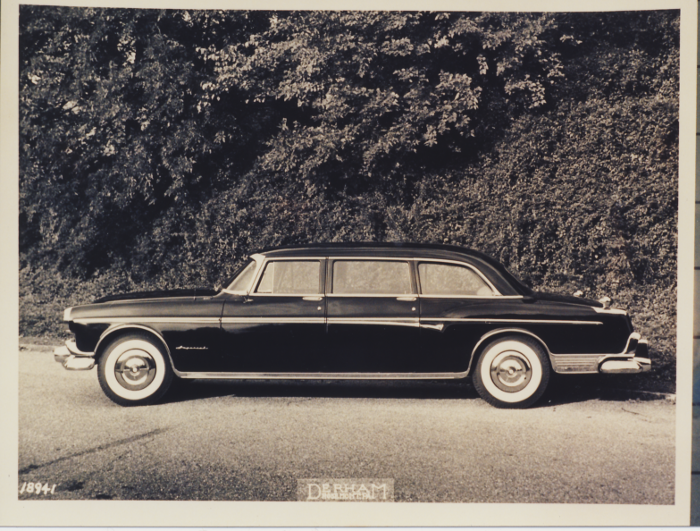 Her car had enlarged rear quarter windows.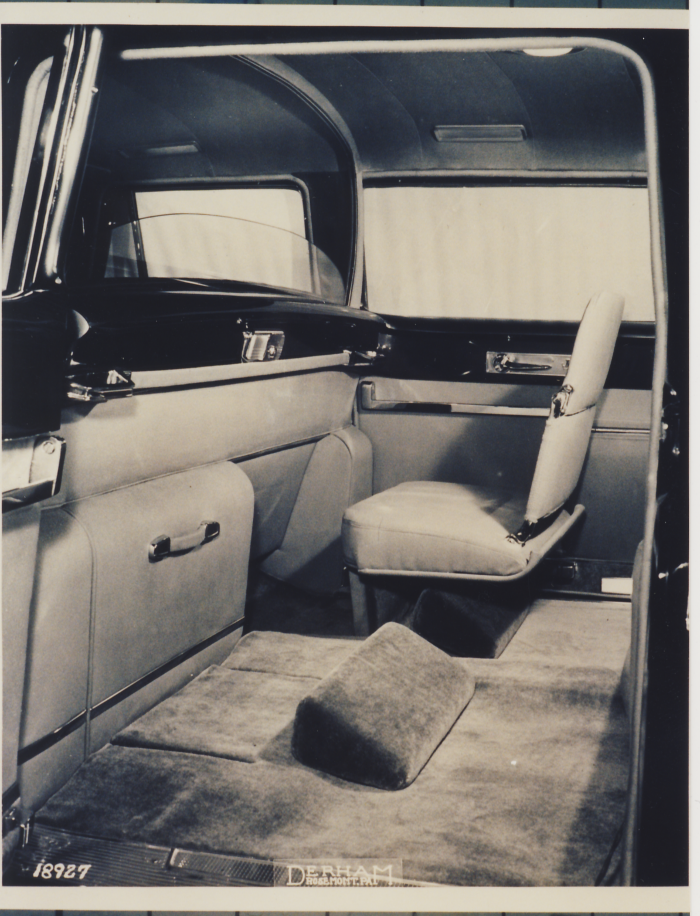 and lap blanket holders on the doors.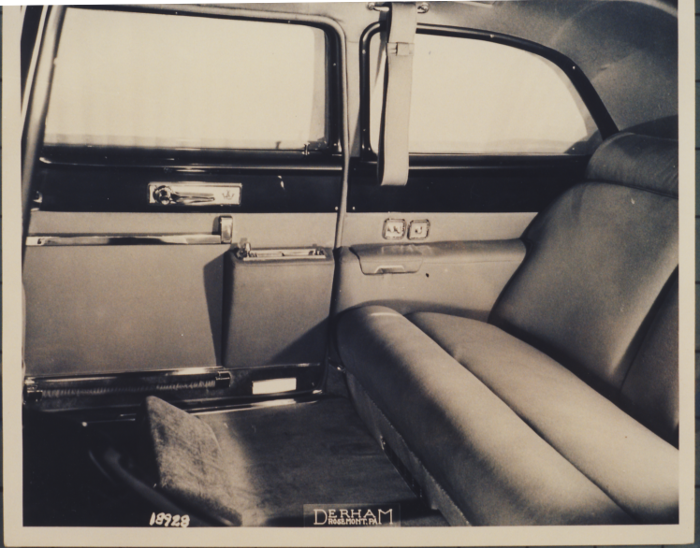 Notice that Ike's and Mamie's cars had the round window control levers used on earlier hydraulic lift windows. Both used wood or photo veneer in the passenger compartment. Both used a much more conservative design for the rear seat.

********************************************

A third car was also built. These two photos may have been the car they used when they were out together. I do not have any documentation on the ownership of the third Derham Imperial.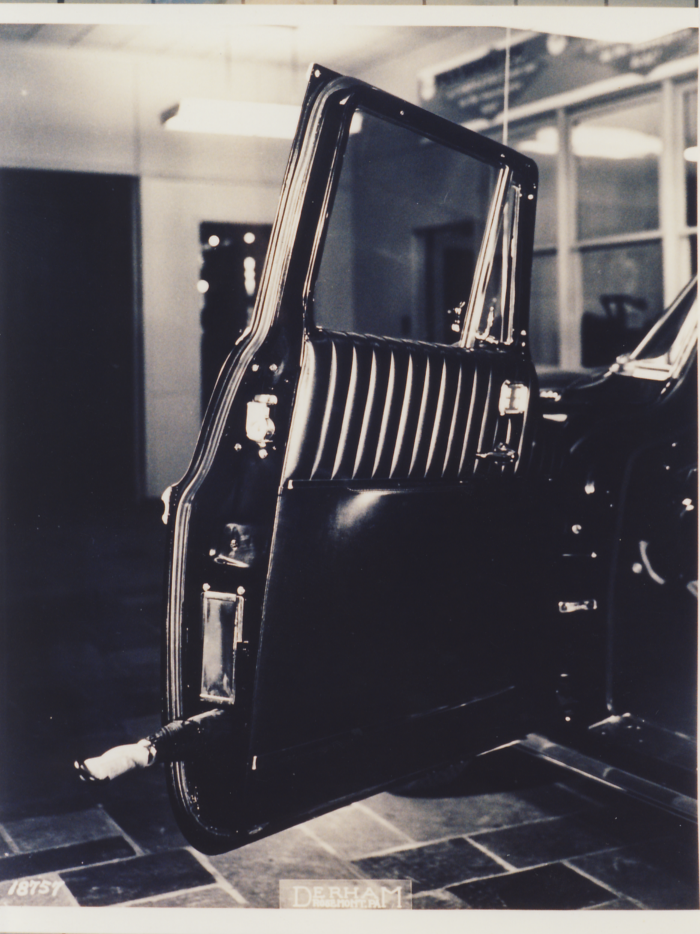 Notice that this third car uses the door design of Mamie's car,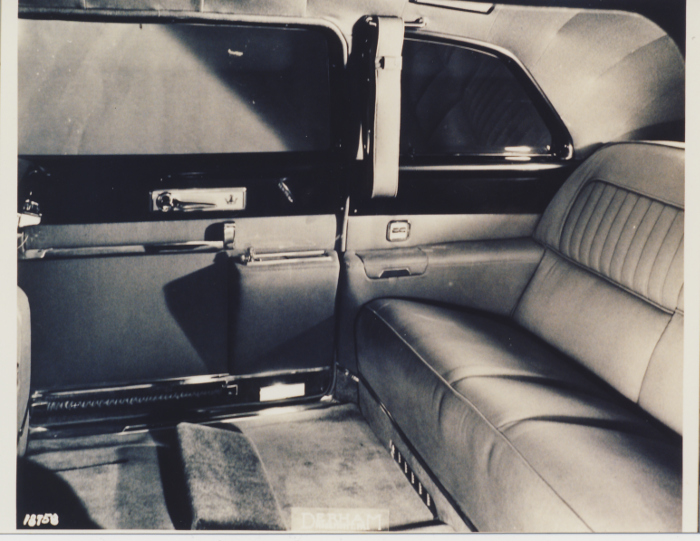 but has the standard rear quarter window and rear seat without the domino cloth. It also uses the wood or simulated wood trim in the passenger compartment.

********************************************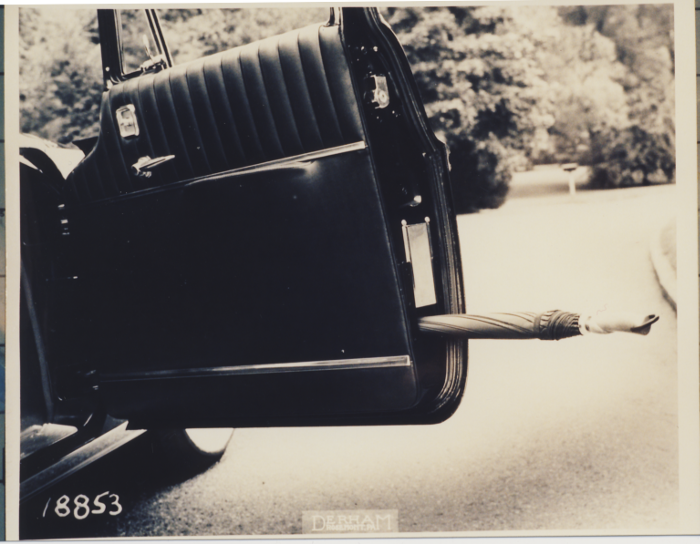 All three cars had umbrella holders in the front doors.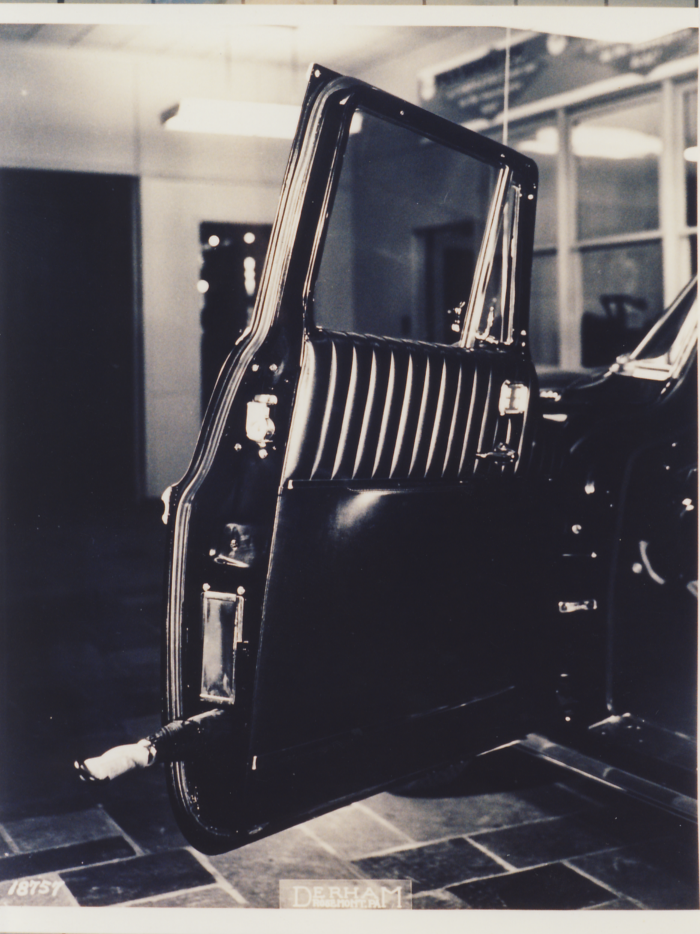 If you have any information about these rare Derham Imperials, please write in and tell us about yourself and more about this Eisenhower Imperial story.