This is the result of my ten year search for a 1963 Imperial Convertible. My records showed that only 531 Crown convertibles were made in 1963. I finally found one in November 1999. The previous owner was co-owner of Haggarty Chrysler-Plymouth dealer in Great Falls, Montanna. He bought it used in 1973 after it was traded-in.

Its overall condition is good. No body rust to speak of. However, if you notice, there's no Imperial on the front fenders. According to my brochures, all Imperials had the script on the fenders. When I repaint the car, I hope to solve this mystery.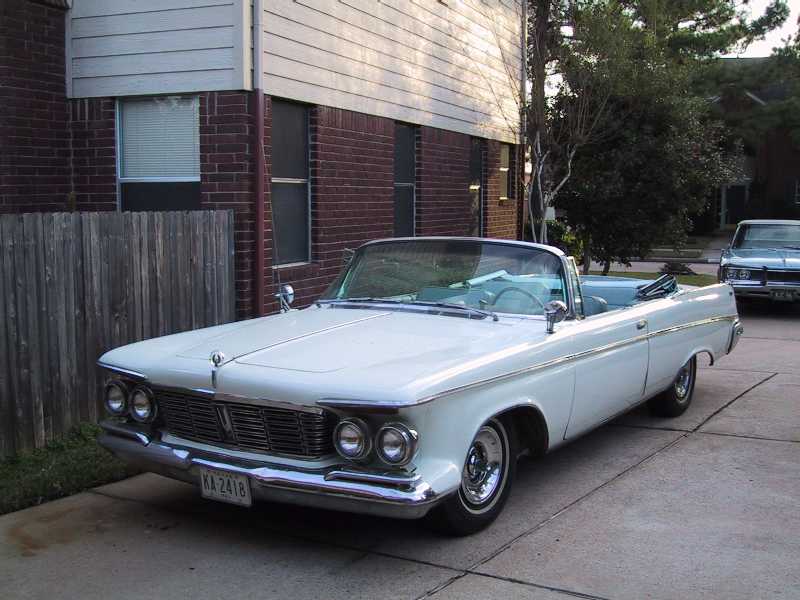 The car was repainted but the quality is just average. Another curiousity is the blue paint peeking out from under the door sill plate. Yet, the engine compartment is white and so is the metal under the rear seat (underneath years of dirt and grime!). So, I'm not sure if the car was painted blue at one time and returned to its original color or if I'm seeing parts that have been replaced.