1967 Imperial
on the cover of Auto Topics, November 1966
---
Imperial Home Page -> Literature -> Articles -> 1967 Auto Topics cover
---
In spite of a marvelous photo of a 1967 Imperial on the cover, there is no article about the car in this issue of Auto Topics magazine from November 1966. There is only the following paragraph:
Our November Cover
The smooth stylish finish of man's work contrasted against nature's rough and tumble colorful beauty. A section of beach on Monterey Peninsula forms a grand backdrop for Chrysler's most luxurious product -- a 1967 Imperial Crown Coupe.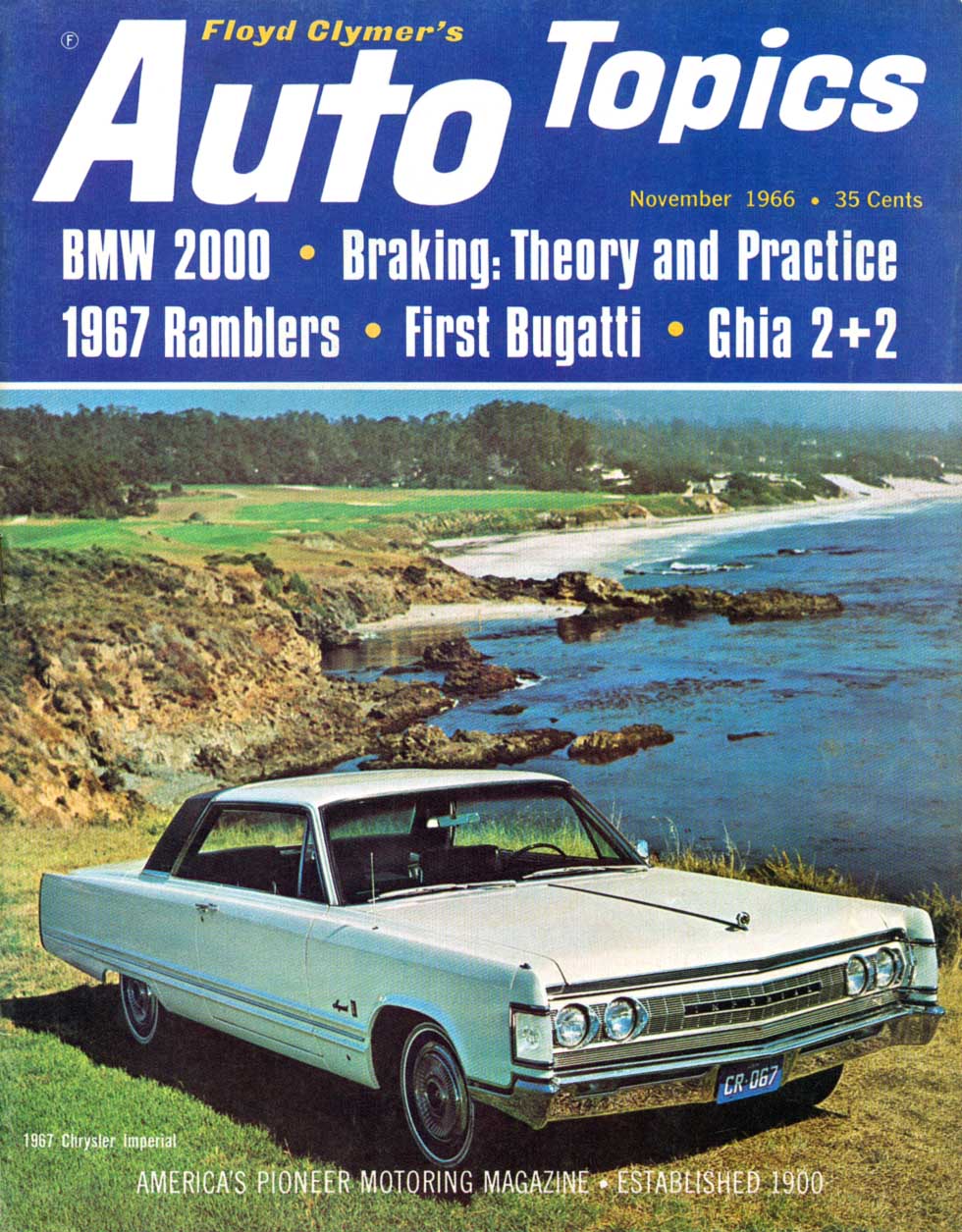 Here is a huge version of this image with better resolution, suitable for printing.
Having trouble with printouts coming out

way too small

, or pieces of a document

printing acro ss sev eral page s

?

Then go to our "How To Print Imperial Literature" page to learn how to print an item at the size you'd like.
---
This page was last updated October 12, 2003. Send us your feedback, and come join the Imperial Mailing List - Online Car Club.
---