1937 Imperial Touring Sedan
---
Imperial Home -> Imperials by Year -> 1937 -> Imperial Touring Sedan
---
This Imperial Touring Sedan came up for sale on Ebay in September of 2007. The ad describes the car as a Limousine, but it has no divider glass. It does have the 140" wheelbase, which would make it a Imperial Touring Sedan. Here is what the seller had to say about this unique car:


1937 CHRYSLER IMPERIAL FOUR DOOR CUSTOM LIMOUSINE, BLACK EXTERIOR, TAN CLOTH INTERIOR. VERY LIKELY, ONE OF A KIND! BODY BY BRIGGS ENGINEERING, 8 CYLINDER, 3 SPEED WITH OVERDRIVE. SPECIAL FEATURES. 140-INCH WHEEL BASE WITH SIX LUGS ON WHEELS. HOOD RAISES FROM FRONT. TOOL CABINET INSIDE WITH LIQUOR BAR IN BACK OF FRONT SEAT. GOOD SOLID CAR. DRIVES GOOD. ONE OF TWO HUNDRED SEVENTY-SIX CUSTOM IMPERIAL LIMOUSINES BUILT IN 1937 AND THERE MAY NOT BE ANY OTHERS LEFT OR VERY FEW. AN EXTREMELY RARE CAR. THIS IS ONE OF THE GREAT 1937 CHRYSLER IMPERIAL CUSTOM LIMOUSINES.


If you are the new owner of this rare beauty, tell us more about it!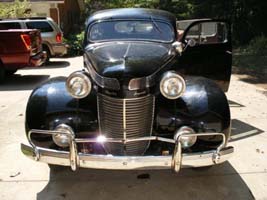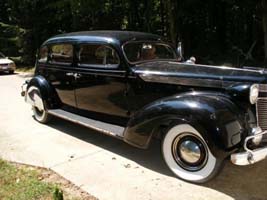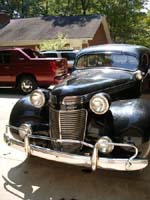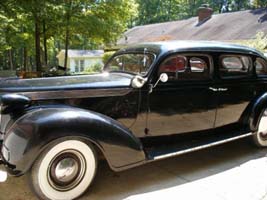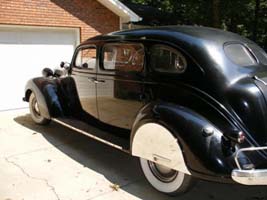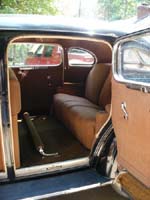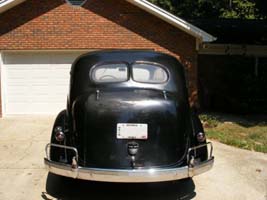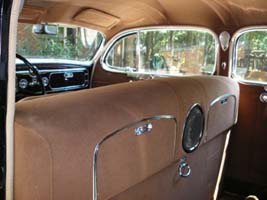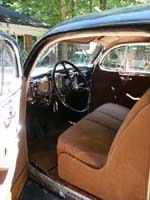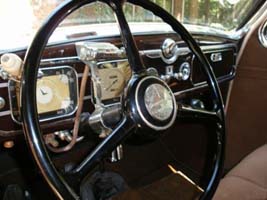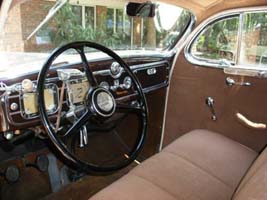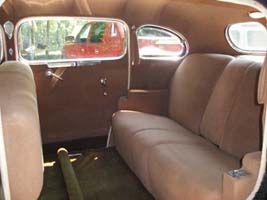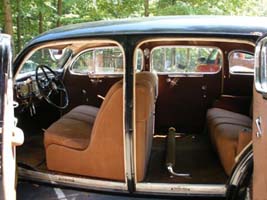 ---
This page was last updated December 2018. Send us your feedback, and come join the Imperial Mailing List - Online Car Club
---