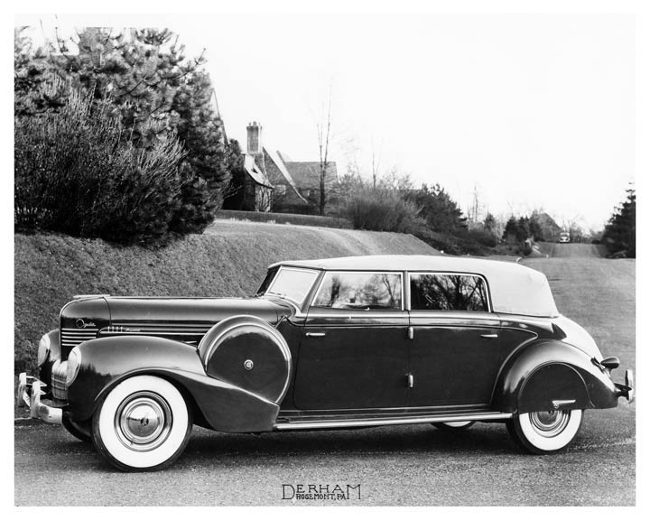 1939 Imperial Derham Convertible Sedan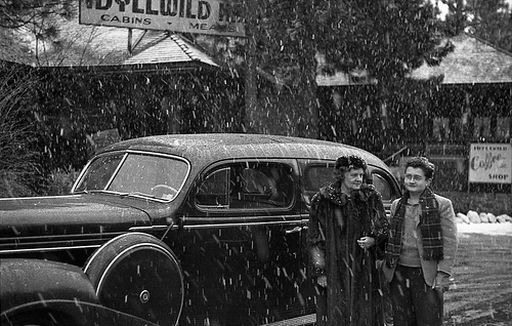 This photo came into the website from B.L.Phillips on Wed, 09/16/2009 ... "Near Idyllwild, California, circa 1945. Photo is of my grandmother and uncle with a 1939 Chrysler Imperial Limousine."

**********************************************************

1939 Custom Imperial Model C-24 Limousine plus 5 & 7 passenger models.

These Photos and Information courtesy of Jim and Timo Martin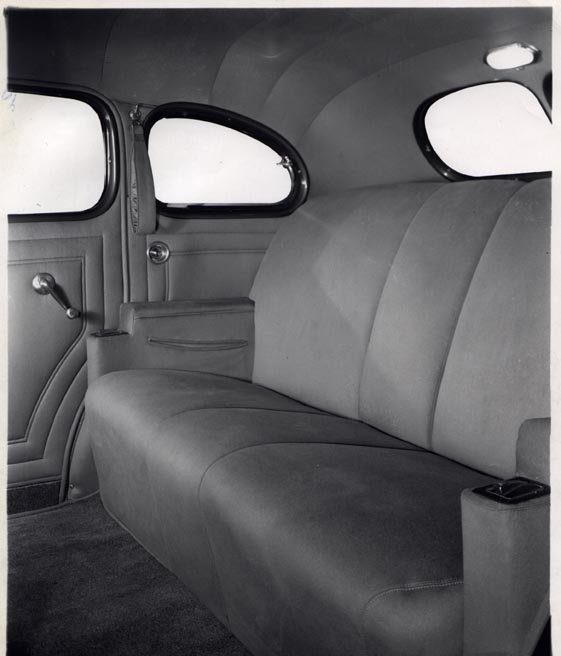 Rear seat with center arm rest, common to all C-24's. Cigar lighter & ash receptacle on either side.
Front Limo Compartment. Notice rubber floor mat & absence of plastic on dash board. 81 out of 117 Limos were furnished with leather front. 36 furnished with rear fabric carried to the front seats & panels.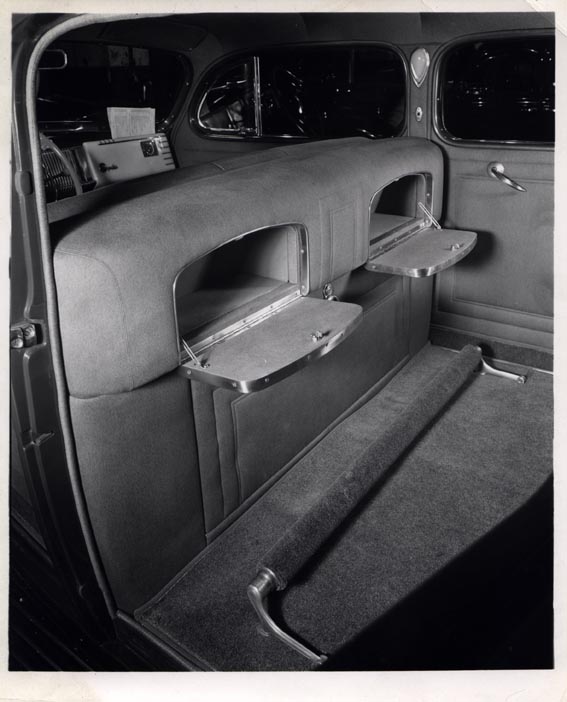 5 passenger cabinet. Notice plastic on dash board. Foot rest on all models.
5 passenger rear cabinet
7 passenger with left jump seat stored. 5 & 7 passenger have interior lights on pillar. Limo has pillars covered with center divider window mechanism.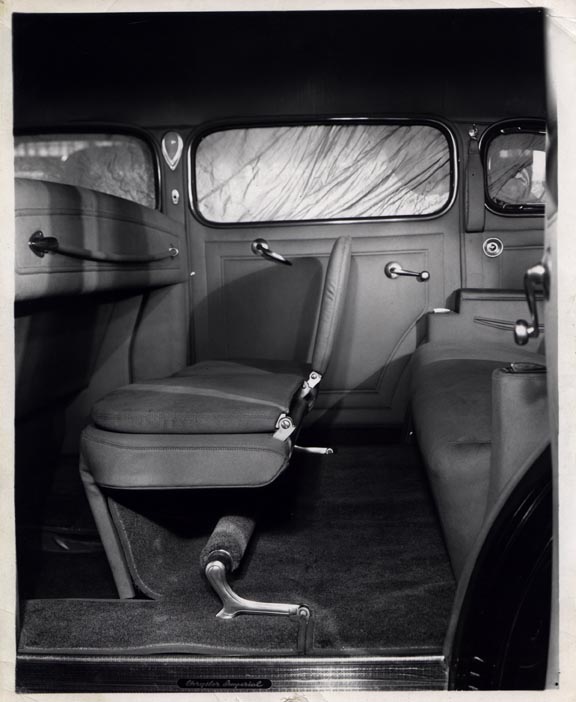 Rear of 7 passenger sedan with left jump seat partially folded for storage.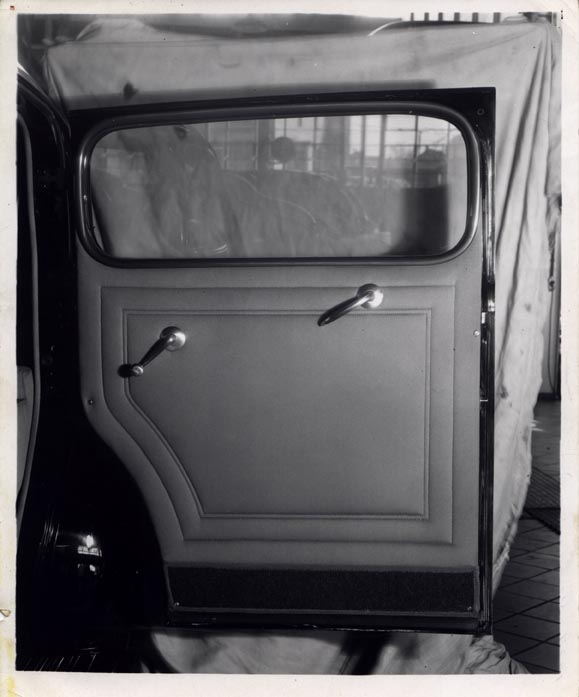 Rear door pattern & fabric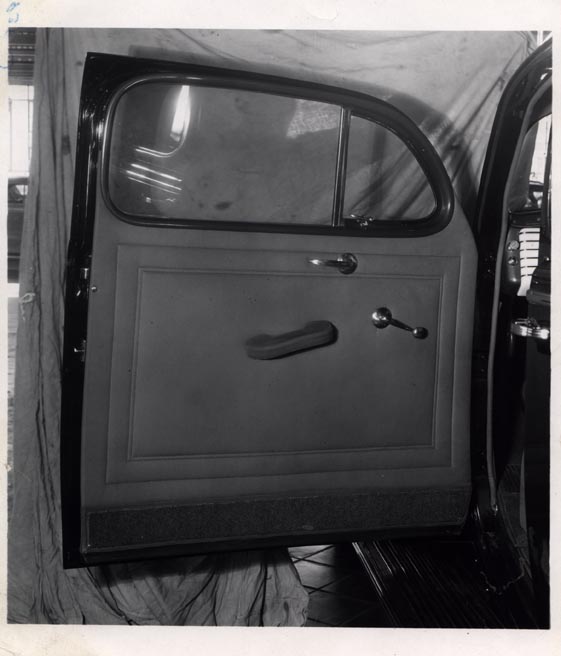 Drivers door panel fabric and pattern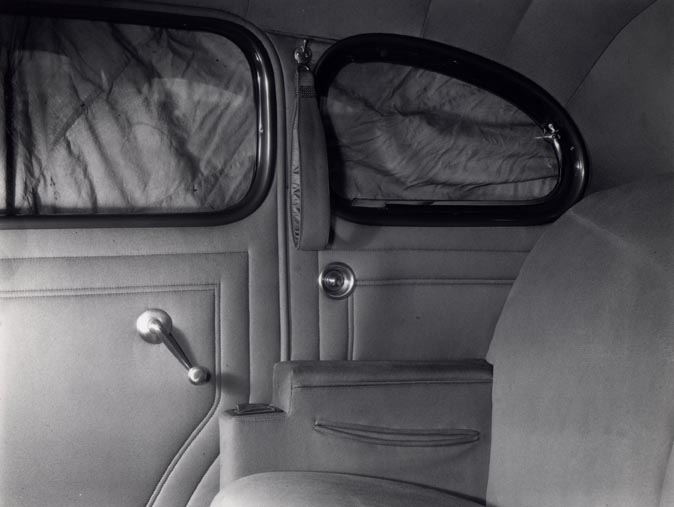 Right rear quarter showing Cigar lighter, ash receptacle & arm rest.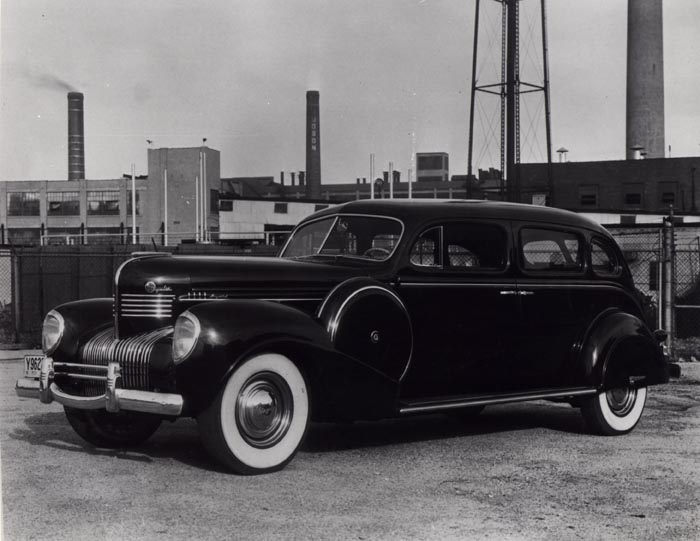 Front side view. Lettering on smoke stack in distance spells "Hudson"
Frontal View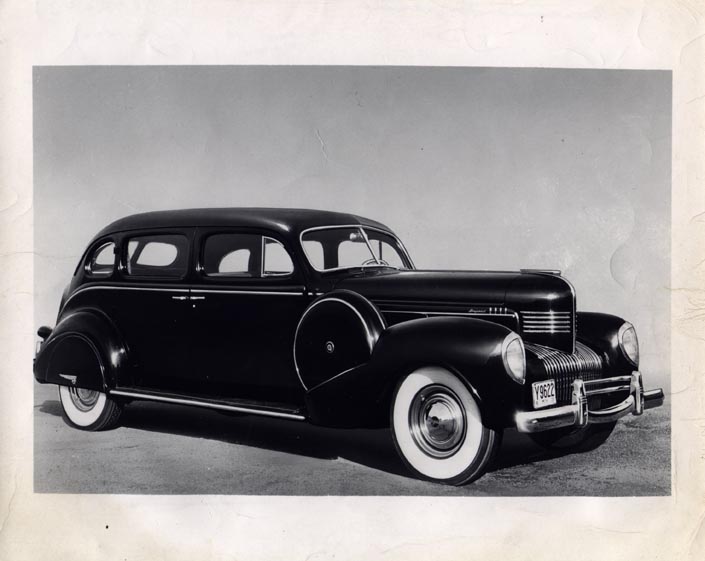 Side view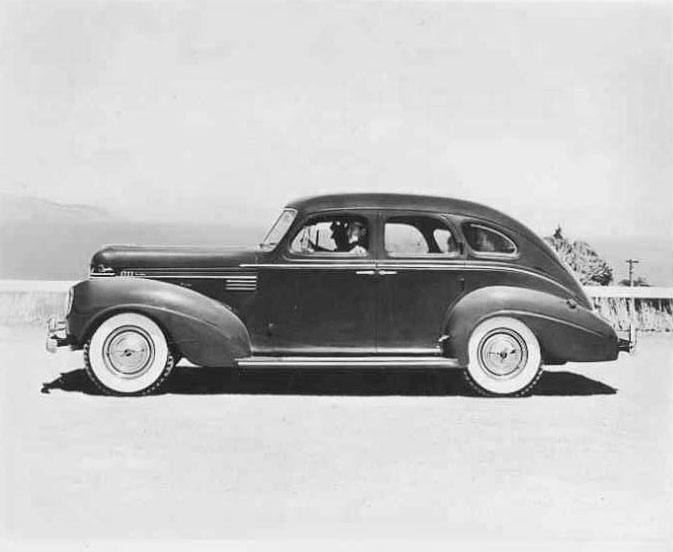 Another Side view

**********************************************************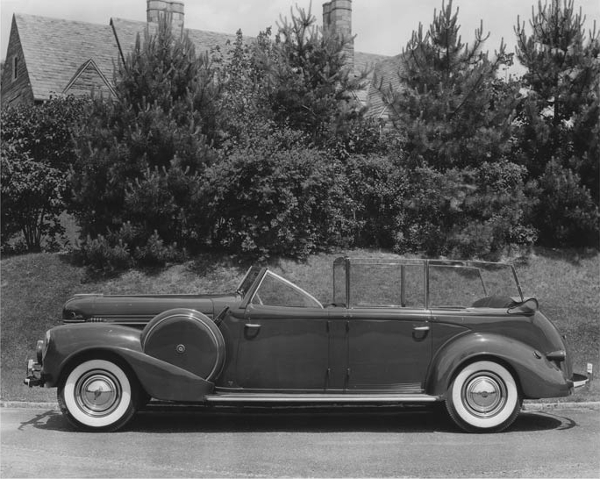 Chrysler Imperial Parade Phaeton (possibly Derham?)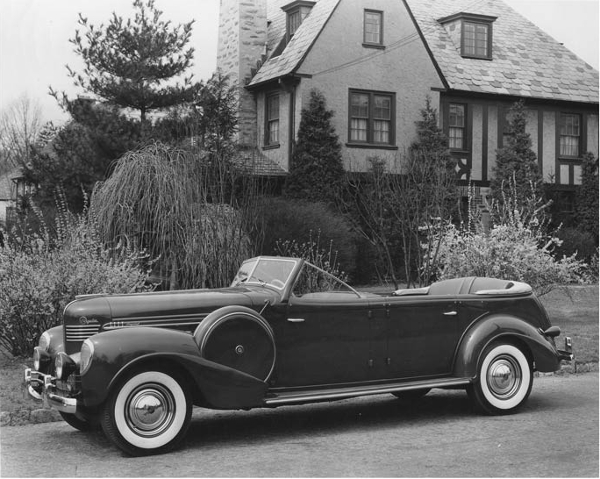 Another picture of the same Chrysler Imperial Parade Phaeton