A modified 1942 Chrysler Imperial Parade Car in California
---
Imperial Home Page-> Imperials by Year -> 1942 -> Chrysler Imperial Parade Car in California
---
These photos came into the Website with very little documentation. The images were labeled "Chrysler Crown Imperial C37 Limousine for sale on eBay". But as you can see it is not a Limousine... If you read the fine print, apparently it is a Customized Limousine. Someone has converted it into a Parade Car. Some day we may be able to enlarge the tiny photos to reveal more information, but for now, we must make do with a magnifying glass. These are the only photos we had to work with.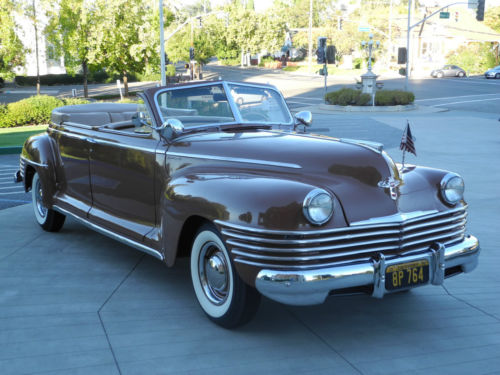 These small images do not enlarge:
The following three images are from the eBay listing.
If you are the owner of this Customized C37 Imperial, write in to the "feedback" link below and tell us about yourself and more about this unique Imperial.
---
This page was last updated December 2018. Send us your feedback, and come join the Imperial Mailing List - Online Car Club
---