1953 Chrysler Imperial Limousines
---
Imperial Home Page -> Imperials by Year -> 1953 -> Limousines
---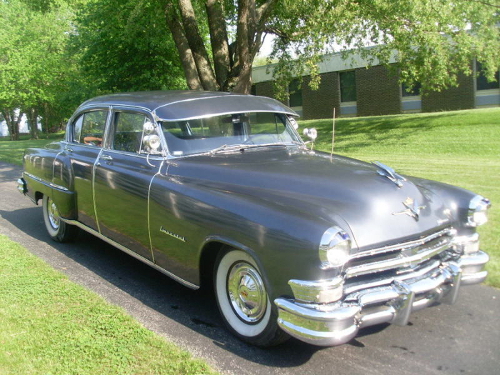 The Custom Imperial six-passenger limousine had, as standard equipment, electric windows; electric division window; floor level courtesy lamps; rear compartment heater; fold-up footrests; seatback mounted clock and special, luxury cloth or leather interior trims.
A rare Custom Imperial 6 Passenger Town Limousine
---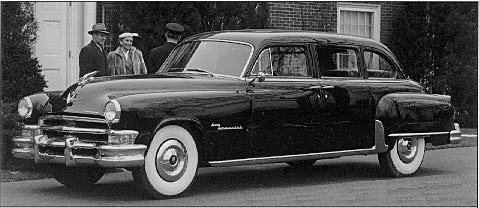 The eagle hood ornament was about the only thing new on the 1953 Crown Imperials. The nameplate was changed slightly and the limousine featured moldings on top of rear fenders. It had a 12-volt electrical system (the Custom had a six-volt system). Power steering was standard and so was Powerflite fully-automatic transmission.
Crown Imperials had the serial numbers C-597816001 to C-597816162. The engine codes were the same as the Custom.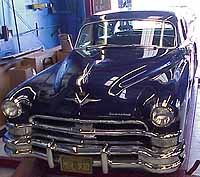 Sabrina - Audrey Hepburn and Humphrey Bogart co-star with a 1953 Crown Imperial on the silver screen.
1953 Chrysler Crown Imperial Limousine from Restore and Drive: Collectible Cars of Postwar America
These pictures were sent in by Marty Eichorn in November of 2013: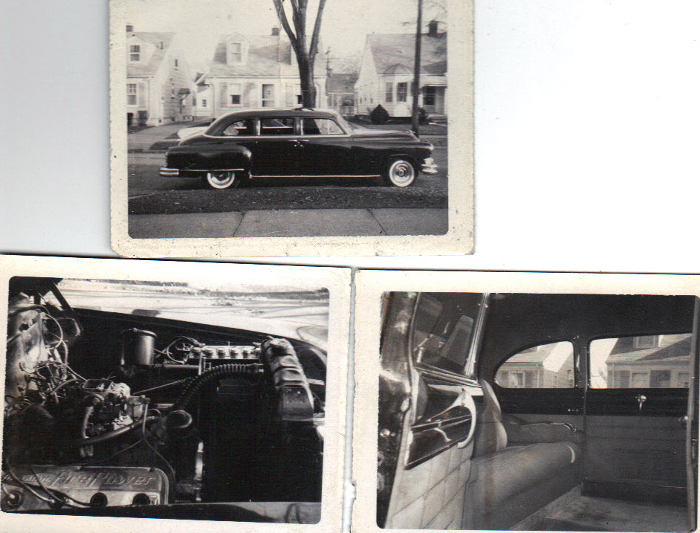 ---
This page was last updated December 2018. Send us your feedback, and come join the Imperial Mailing List - Online Car Club
---