Rick Wiselus' 1953 Imperial Sedan
---
Imperial Home Page -> Imperials by Year -> 1953 -> Leonard Davis
---


1953 Imperial Four-door Sedan (light blue exterior dark blue interior, all original, less than 37000 original miles)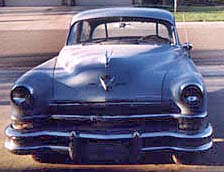 Date 30 September, 2004
This beautiful Imperial got a new owner, Rick Wiselus. We received the letter below from him. We hope he shares some of his progress pictures with us soon!
My 53 is finally coming along nicely, I drove it around town aprox. 45 mi. or so, the car is a joy to drive. For a 51 yr old car it is amazing! There are some really nice features built into this car, especially when you consider it was 1953.
There is a position on the light sw that turns on an illuminating light for the ign sw. The R L N D on the column are also light up at night! A trip odometer, Dimmer sw. for the dash lights, as well as the obvious stuff, elec seats/windows.
I love driving it, call me a little kid, but it is a sweet ride for its age. I am working on the body work, sanding, getting ready for paint. Have all the chrome, short of the fr. bummer and grill done. Will have around $1000.00 in re chroming. The stuff looks good when done, like new. The seats, and door panels are done for the upholstery, looks to be around $1000.00 or more when carpet and head liner are done. Need a bit of work on the brakes, the only leak (of any type of fluid) is the front pass. side wheel cylinder brake. Otherwise she is road worthy!
Date: Wed, 25 Mar 1998
From: Leonard M. Davis ldavis9s@pacbell.net
This is my wife's car. We are planning on doing a complete restoration on this car. I have done a lot of mechanical work on other vehicles but this will be our first restoration.
The car had been stored for 20 years before we got it. It was still running when we got it it. It seems to run well.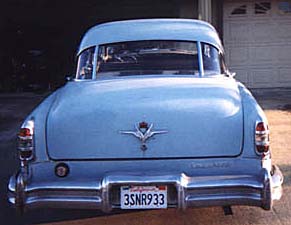 After putting new tires on it we have put a couple hundred miles on it. Every thing mechanical seems to be working fine.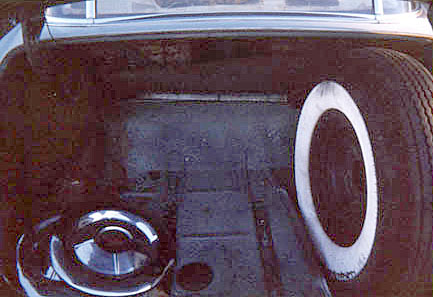 We are currently fixing contacts in the power windows to get them working also giving it a tune up(we are saving any parts we replace in case they are original). The next step is to check everything out like brakes etc.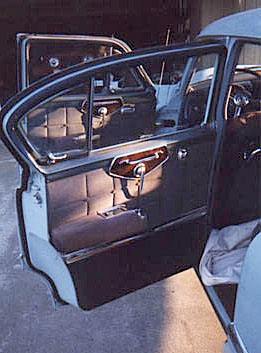 In the long run we would like a daily driver. but with this one we would like to change the color and a few other items to make it more of a daily driver. Our concern is if someone wants an all original car for restoration we would be willing to sell this one and look for something more in the lines for modification.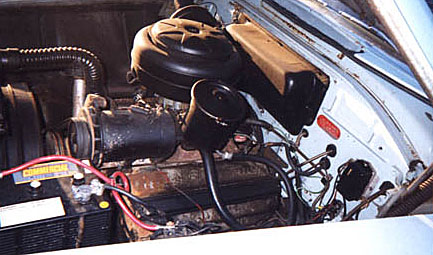 P.S. We are in the Sacramento area. If anyone would like to look at the car and/or talk to us about it.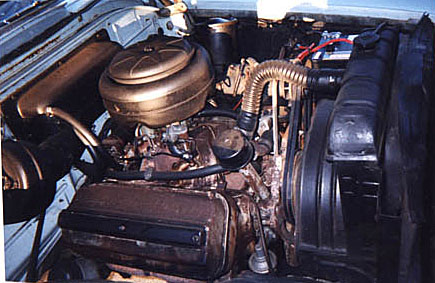 ---
This page was last updated 29 September, 2004. Send us your feedback, and come join the Imperial Mailing List - Online Car Club
---