In August of 2018 we received this update from Current Owner and Club Member, Earl Humphreys. Here is what Earl had to say about this very rare Imperial:

The pictures above, are the way the car looked in 2007. As far as I am aware, this car and the one in Indonesia are the only 1954 Crown Formal Sedan examples still in drivable existence. It goes without saying that I am the proud owner of this now restored fine example of American engineering and craftsmanship. The original paint was so weather worn and oxidized that it appeared to be black. The car always has been and is now currently painted metallic "Everglades Green". This was a factory color for 1954. Also the car is not the Limousine. It is a Formal Sedan and "does not" have a Divider Window. Interestingly, I say that this Formal Sedan is the same model as the Indonesian car since both cars have only a front door key lock. The Limousines have a key lock on both the front and rear doors. This way with the Divider Window up, the rear seat occupants could secure their valuables and still allow the chauffeur to drive and maintain the car. I have had the car since 2007. Its condition was as your "black" color pictures show. Now it is about 95% restored and original. Another interesting point is that this car never had and does not now have air conditioning. The car was purchased new in Indiana. Its life has been also in Florida and now resides at my home in Georgia. I am the 7th owner, only 23 Crown 4-dr, 8-pass Formal Sedans were made in 1954 versus 77 for the Limousines. When I take it to car meets and shows, most people have never seen this kind of automobile. Here are some recent pictures showing the restoration: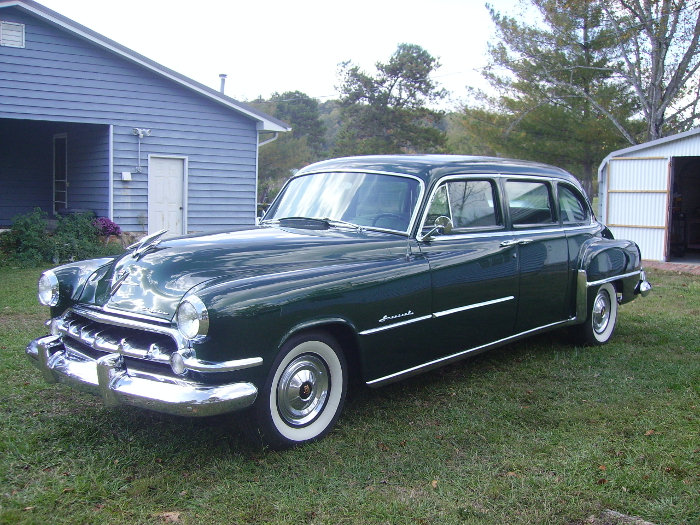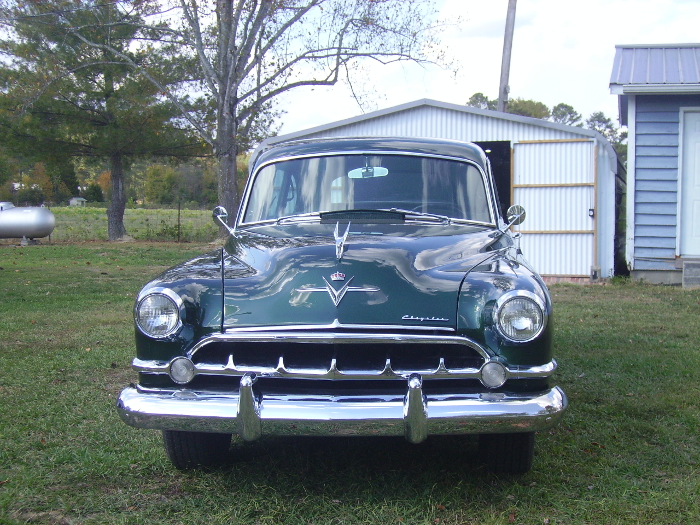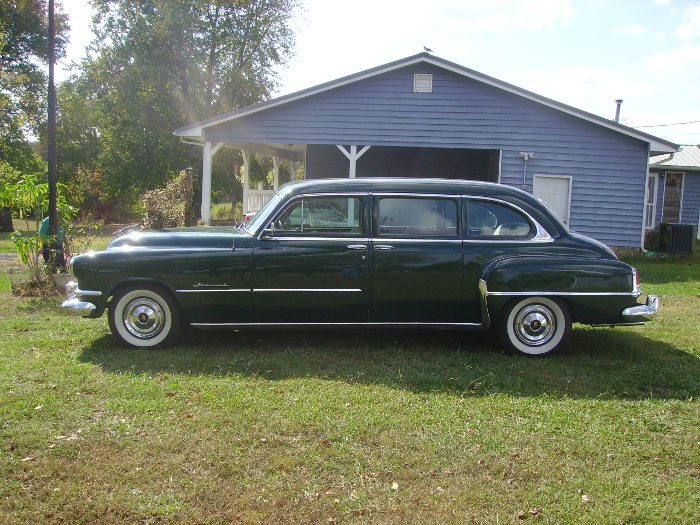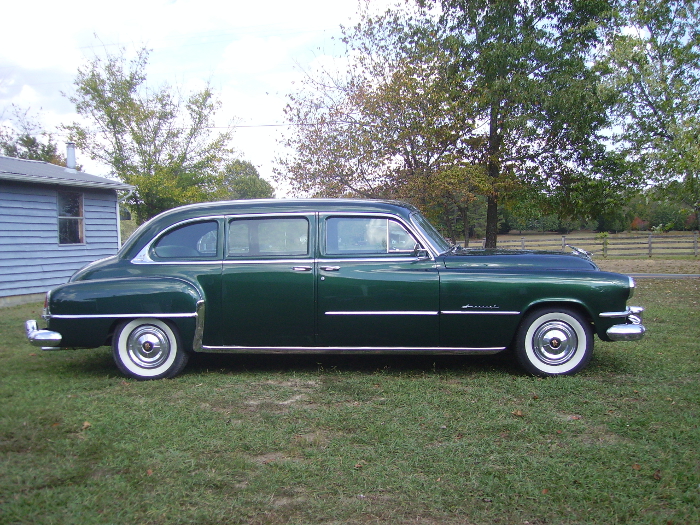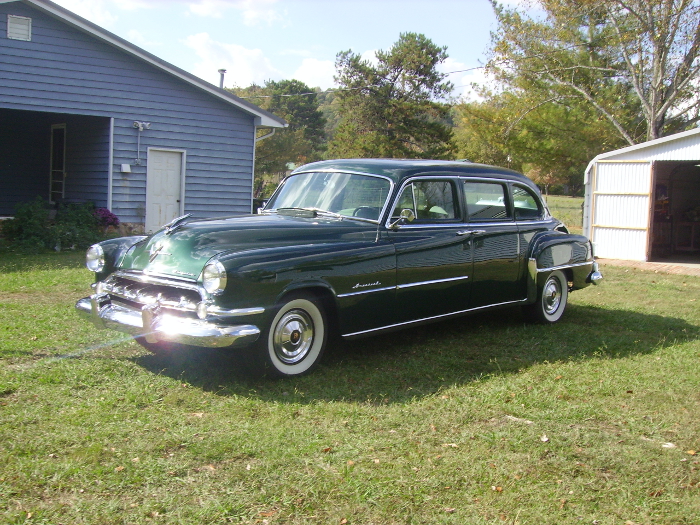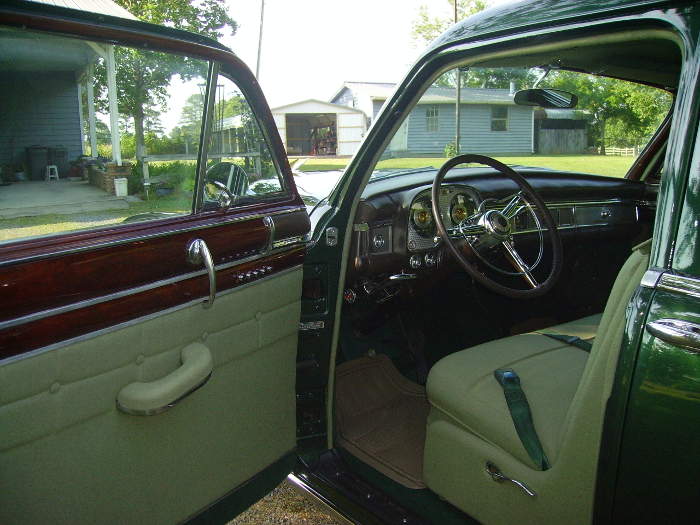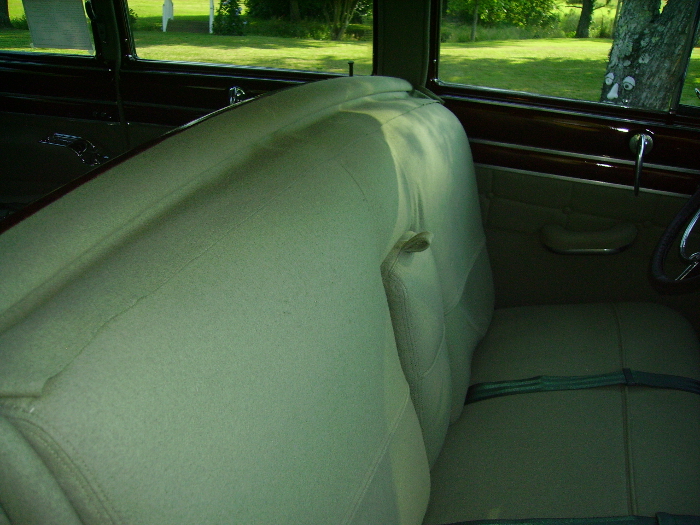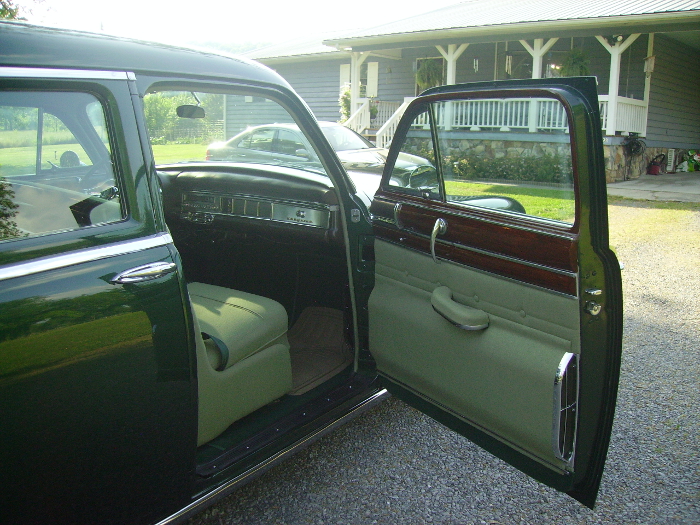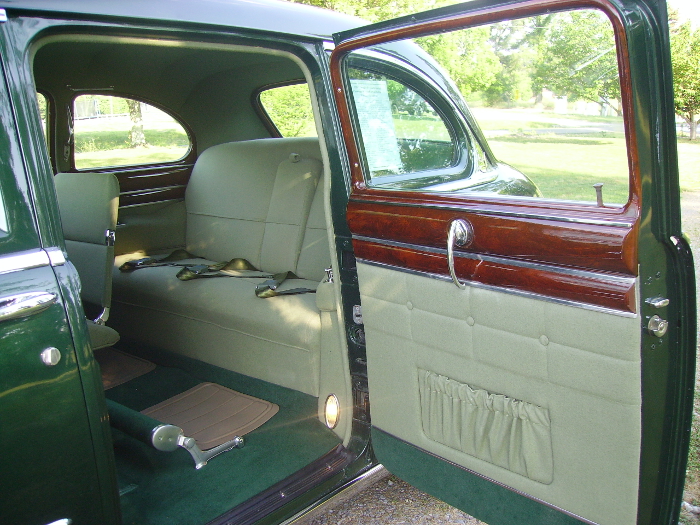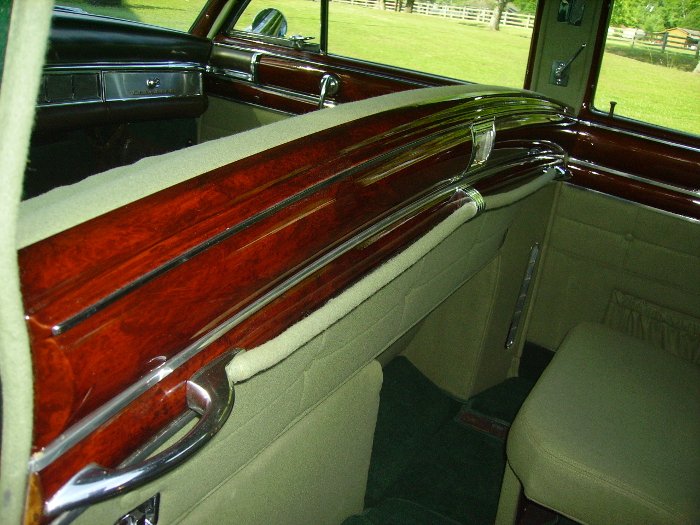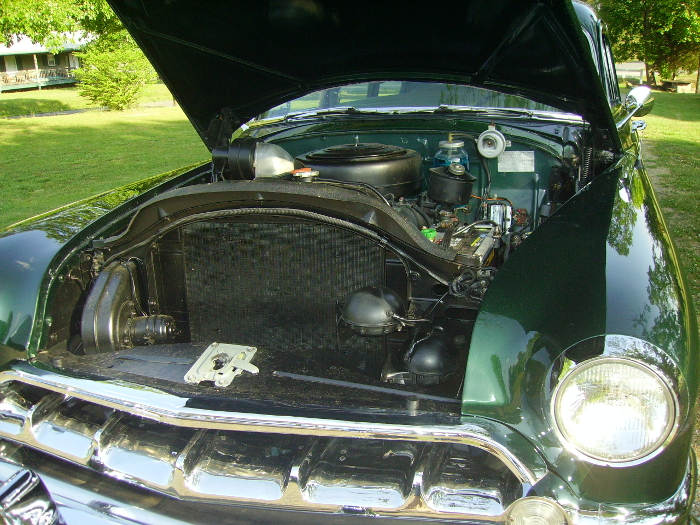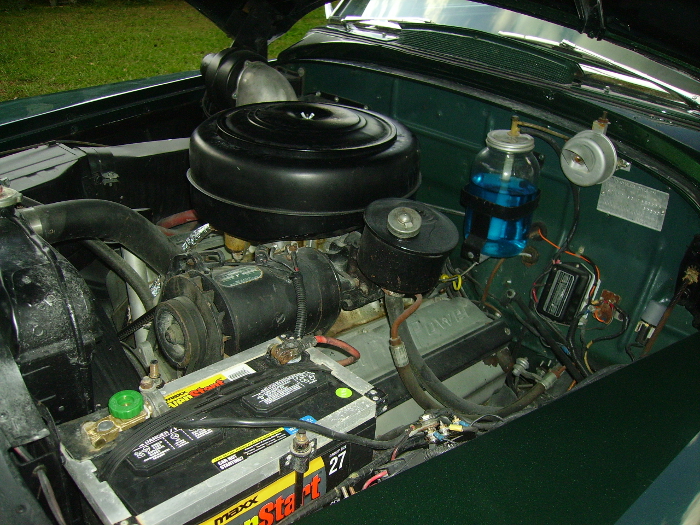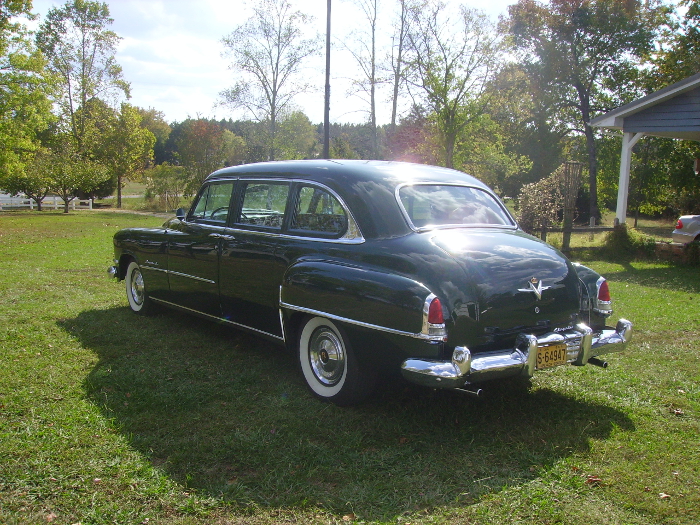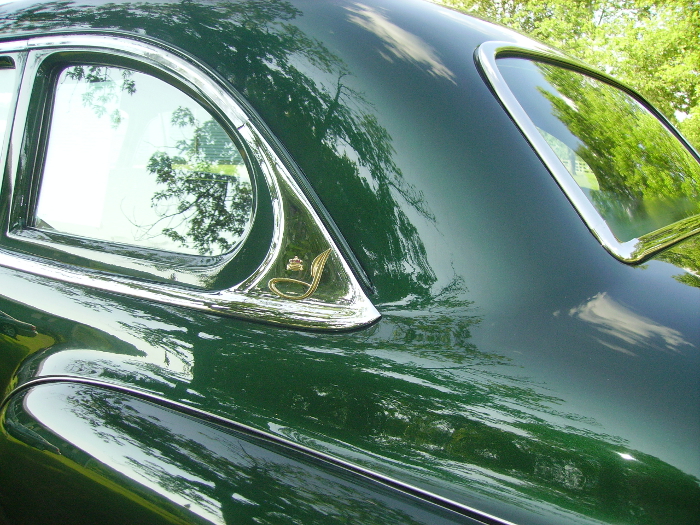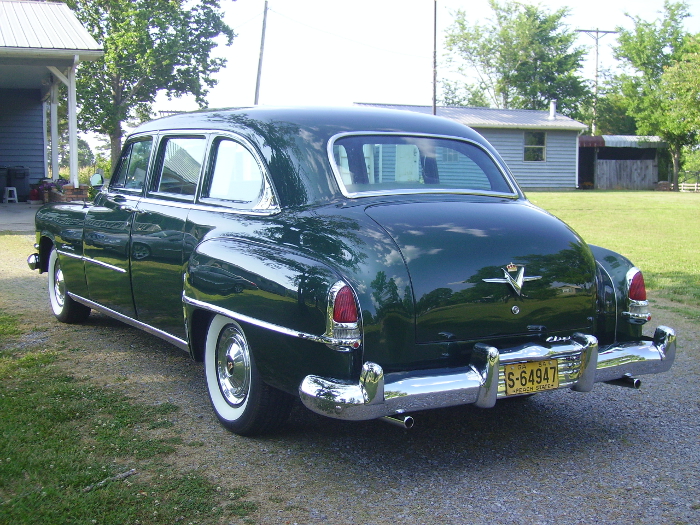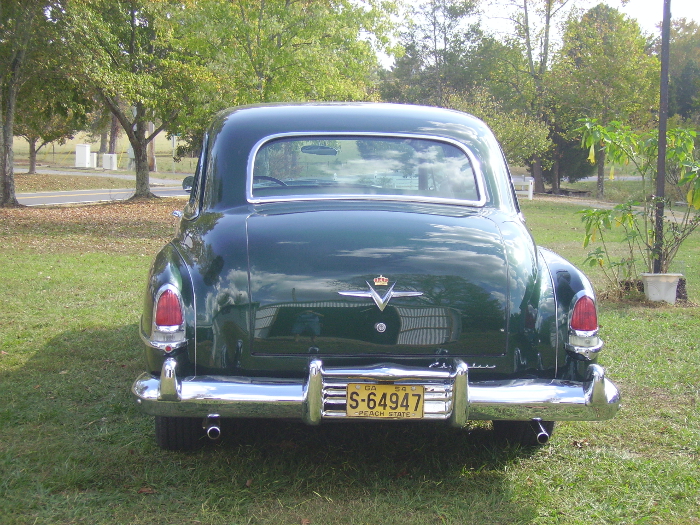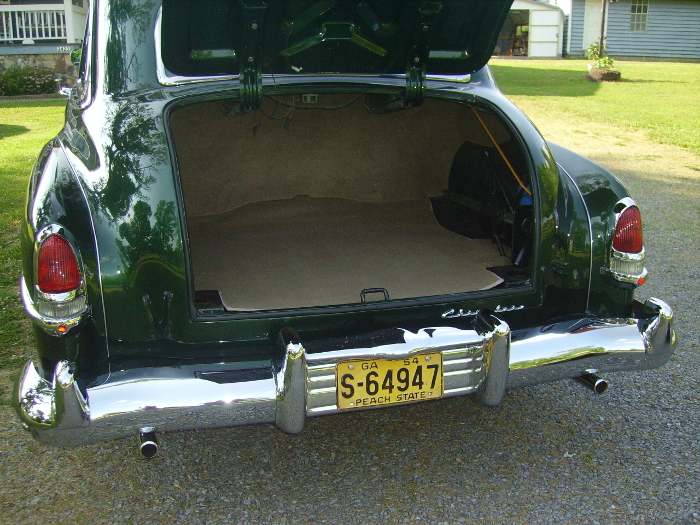 1954 Chrysler Crown Imperial 8-Passenger Formal Sedan
Information As Of: Nov 2018
HISTORY of Car:
1st Owner: It is unknown who purchased the Imperial when new or where. It is probable that it was first purchased in Indiana .

2nd Owner: It is unknown who second owner is. Second owner could have been the First Owner. Sometime in the late 1960's the car had repair work done on it at the Syracuse, Indiana Chrysler dealership. The owner at that time could not afford to pay for these repairs. Period of Time at Dealership, probably 1 year.

3rd Owner: Ernie Rogers, INDIANA (Current Owner had personal Telcon with him June 2016)
The Chrysler dealership owner or a salesman by the name of Ernie Rogers took possession of the car due to non payment.. Shortly after Erie got title to it, he sold it to Dean and Gail Mast through the dealership.

4th Owner: Dean & Gail Mast, INDIANA (as of June 2016, both still living)
Period Owned: 1966 ? - 1974
Current Owner personally talked to Dean via telephone June 2016 about the Imperial. Dean told me the story about what he remembered about the prior ownership. He and Gail have fond memories with the car and enjoyed owning it. When they owned it, they did regular car maintenance. They sold the car to Paul and Dorine Fell in September 1974.

5th Owner: Paul R.(deceased) & Dorine R. Fell, FLORIDA (as of June 2016)
Period Owned: Sept 1974- 2006
Paul took public transportation from Florida to the Indiana, purchased the car and then drove it to Florida. He drove the car until about 1998. It was then stored (about 8 years) in a dirt floor barn in the local Florida area. A good friend of Paul is David Shull. They were friends for about 15 years prior to Paul's death in 2006 (55 years old). David has provided Current Owner with some of this information. Current Owner (in 2008) found under the front seat a Pin-on name tag dated 1994 with Paul's name on it. The name tag said: Wheels in Motion, Flagler County Auto Club, member Antique Automobile Club of America, and had Paul as President. Checking this club's web site, Paul was the founding President of the Florida club. Surprisingly, Paul did not do any restoring of the 1954 Imperial. He maintained it minimally. As of July 2008, when Current Owner got ownership, many things were band-aided together.

6th Owner: Robert Quackenbush, FLORIDA
Period Owned: 2006 - 2008
Robert Quackenbush did not do any restoring work on the car. He purchased the car in late 2006 from prior owner's wife, Dorine, whose husband Paul had died. The owner was Paul R. Fell who died in June 2006 at age 55. Robert Quackenbush did not register or title the car in his name. His reason for selling the car was because he was restoring a 1952 Buick and did not have time to work on two cars.

7th Owner: (Current Owner) Earl & Phyllis Humphreys, GEORGIA
Period Owned: July 2008 - Present
Purchased on internet Ebay (ref 250264554633) for: $5,500.00 on July 5, 2008 from Robert Quackenbush. Car had 70,687 miles on Odometer. Suspect Odometer has been around at least once. As far as is known, the car has never been in an accident, but was repainted once. Car was barely running when purchased from Mr. Quackenbush with initial evaluation of bad tires, no brakes, leaking water pump and bad starter relay. Many, many other problems found during restoration. Rocker panels and rear wheel wells had to be custom fabricated. Registered car in Whitfield County, Georgia March 2016. Car mostly restored and drivable on this date. Car has be restored to original condition.
(Below) Earl & Phyllis Humphreys' 1953 Imperial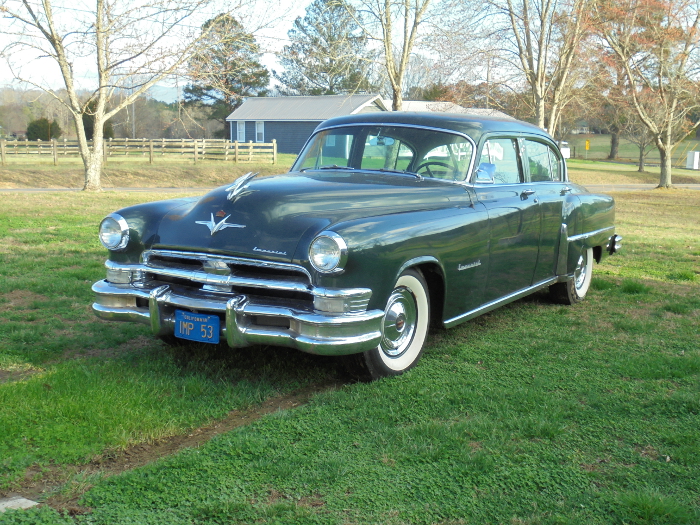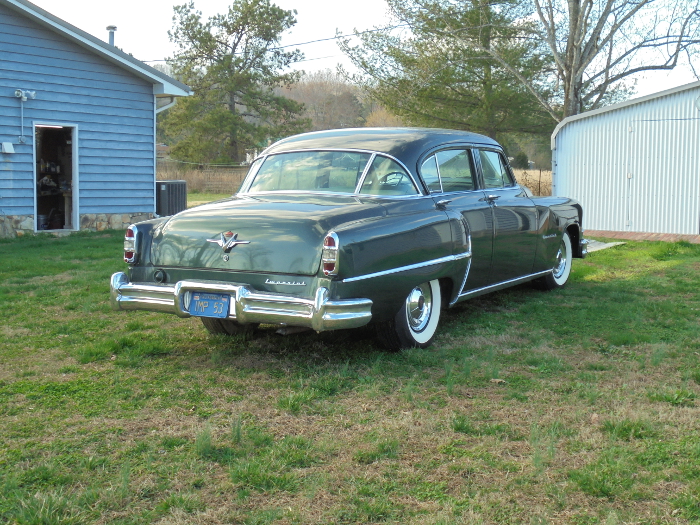 We hope Earl & Phyllis Humphreys will send us additional pictures of their very nice Formal Sedan, and also more pictures of their other 1953 Imperial.