Roger Irland's 1955 Crown Imperial
---
Imperial Home Page -> Imperials by Year -> 1955 -> Limos -> Roger
---
Click on the thumbnail to see a larger picture.
These four pictures are what Roger started with in October 2003
---
UPDATE: October 2011
Here is what Roger had to say about his very unique and rare Crown Imperial restoration in progress:
Speaking of the rare '55 Crown Imperials, my sedan now has fresh paint in Crown Imperial Blue as of about a week ago. My car is getting a major frame-off restoration, and will soon be coming home so I can install all of its' trim and a fresh Hemi. I'm changing the gray broadcloth/domino cloth interior to all camel tan broadcloth, and I'm hoping that I can successfully revive her original four wheel disc brakes. Thanks to John Lloyd's gracious donation, I should have all the parts to make that happen.
As far as the White House cars, I also own one that I'm lead to believe is one of the cars that came from there. It is a standard Crown limousine, as both Ike and Mamie had cars that were modified by Derham. Pictures of both of those cars are on the IML site, tho the captioning got garbled from the description I sent with the pics. The car with the sunroof, and the stunning hardtop-style rear is Ike's car. I do not believe that Ike's car was armored. The one with the larger rear quarter window was Mamie's. Ike bought her car from the GSA when he left the White House, and that is the one that is pictured in Life Magazine at the inauguration and then heading up the drive to the Gettysburg farmhouse after the festivities. I even have an ancient Firestone Town and Country wide-whitewall snow tire that came with the limo, as shown in the Life photo.
Attached are a few pics of the car as it came home from the paint shop just yesterday for install of the rebuilt engine, trans and trim.
One major glaring error in the captions on the Eisenhower Crown limousines is that the sunroof/hardtop car is simply listed as a Derham-modified car--that car is Ike's parade car. I found a booklet at the farm, titled something like "The Eisenhowers at Gettysburg" that showed pics of Ike addressing crowds at the courthouse as he returned to the farm to recuperate from his heart attack. There are two pics of his car that clearly show the hardtop configuration. As an aside, Chris Hawkins sent me an article featuring a similarly modfied Cadillac Fleetwood 75 that was purportedly Mamie's.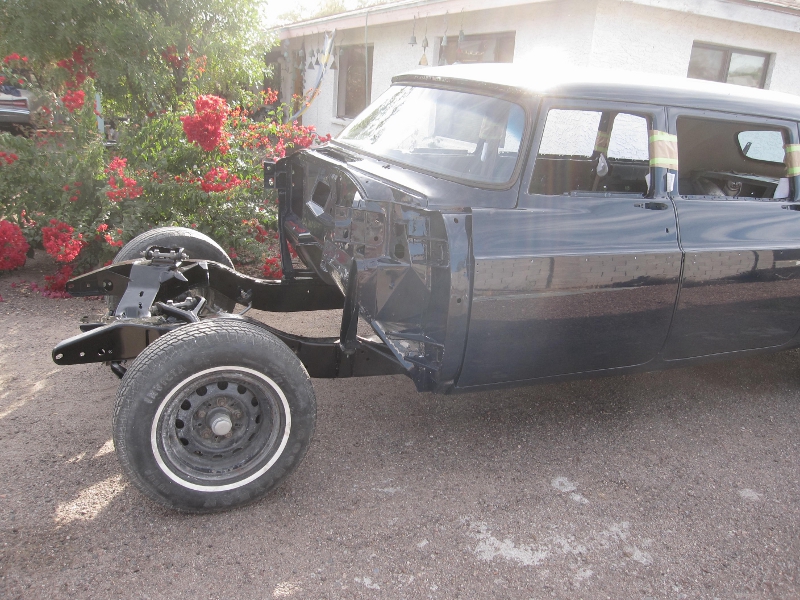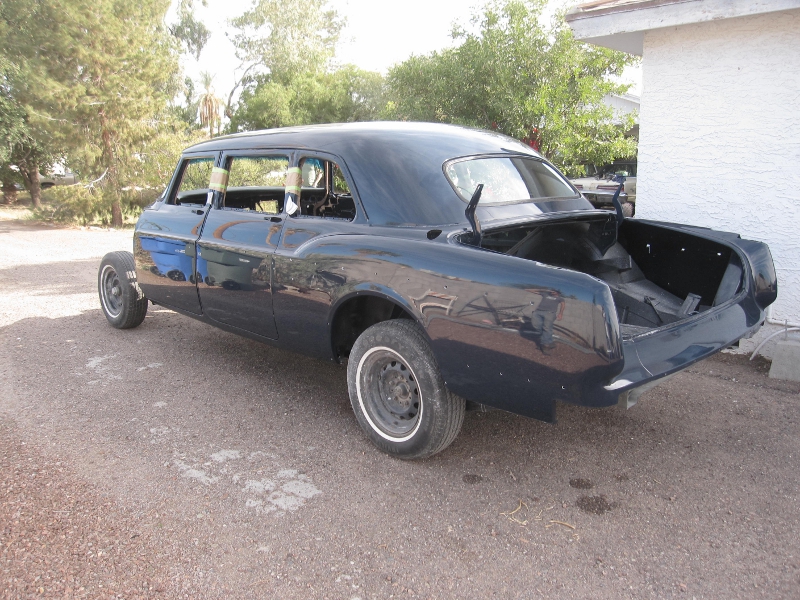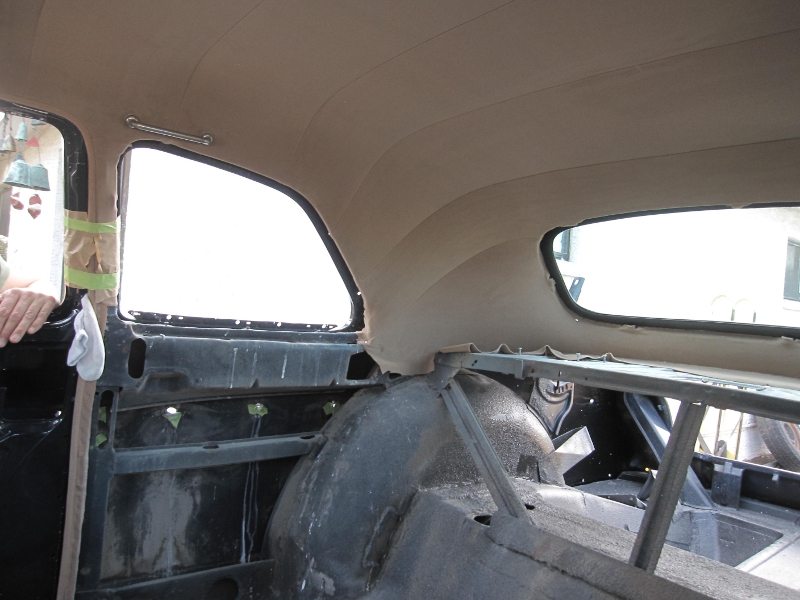 We look forward to seeing additional photos of the amazing transformation of this Crown Limousine, Thank You Roger.
---
This page was last updated December 1, 2011. Send us your feedback, and come join the Imperial Mailing List - Online Car Club
---