A 1957 Ghia Crown Imperial Limousine
---
Imperial Home Page -> Imperials by Year -> 1957 -> 1957 Ghia Crown Imperial
---
Here is a 1957 Ghia Crown Imperial that was found at an auction in Cananda in 2006. Club member Peter Thielman went to the auction and gave the following report:
It was purchased new by the Firestone family here in Canada. Sold to a museum in Ottawa in a clearing of assets by the family & bought by the museum. The car was purchased by a gentleman in Peterborough, Ontario, in the early '90s and just driven home and put in a garage. Then came this auction where the person who bought it did so because it was an "oddball," as he put it car. He also knew the deceased owner and thought it would be a interesting purchase.
The car was purchased in 1991 or 1992 from a collector in Ottawa Ontario. This was a older gentleman who had a large rural property. Most of his cars were in out buildings, some in a garage, and some - sadly - outside. But no other details on the history of the care are available.
Bidding started slow but went to $10,000 real fast [+ a 10% buyers premium]. I watched and two people were at it. I set my limit @ $12500 and the car eventually went for $14,000. The guy purchasing it had no idea what it was--he just thought it looked different and he wanted it. I talked to him after the bidding ended and we discussed where he was going to price wise. He was prepared for a $25,000 bid + the 10% buyers premium. So he was way above where I was going to go to.
OH YEAH--forgot to mention that the car was having a transmission problem - they said it was the linkage. I got nervous as I have no concept of the complexity of a push button selector. Another reason I didn't go higher.
The mirror shots below were my attempt to show the underside was quite solid.
The other older cars at the auction went from as low as $800 to a high of $9000 for a Model A (I didn't get a picture of it--something about a wooden framed convertible roof and a red steering wheel and only built for 6 months). It was exciting just to be there. This is my summer venture this year. Finding auctions in my area - or old cars - and when I get some of interest to the group [MOPAR stuff] I will post it.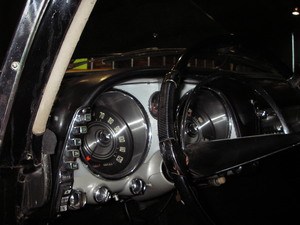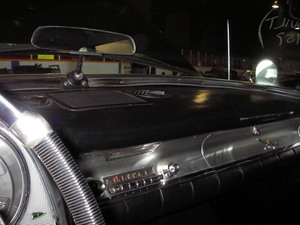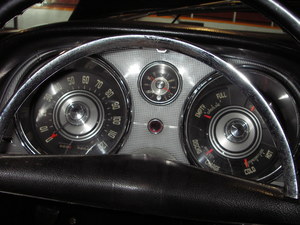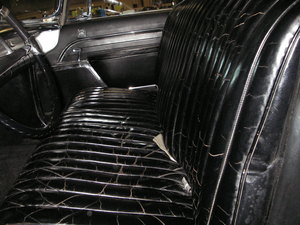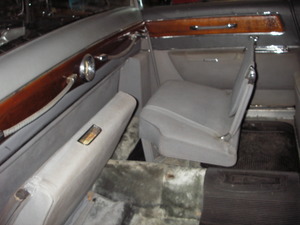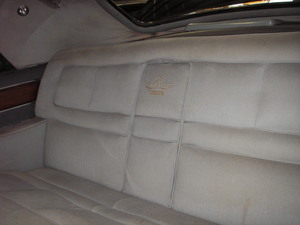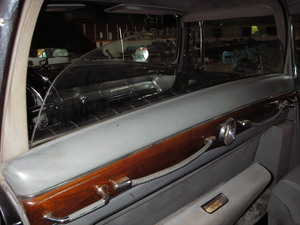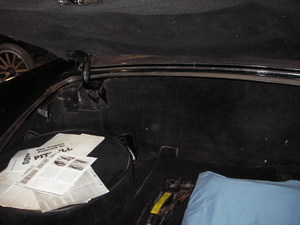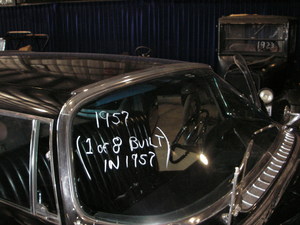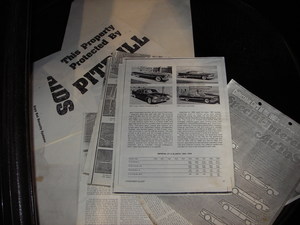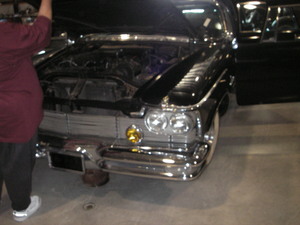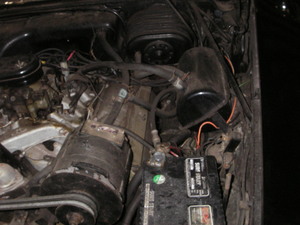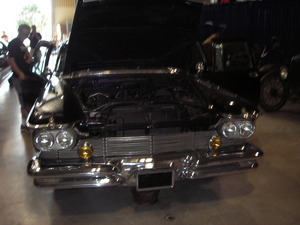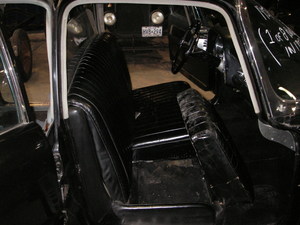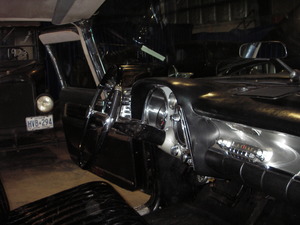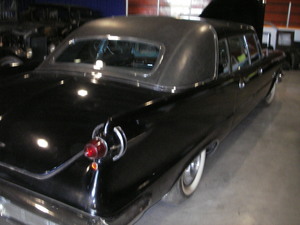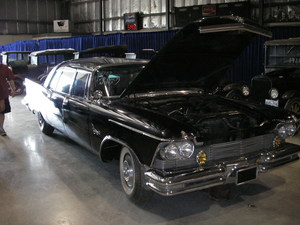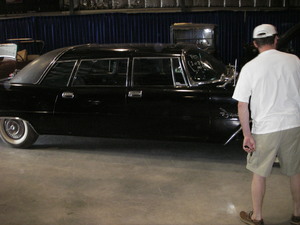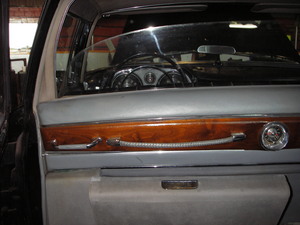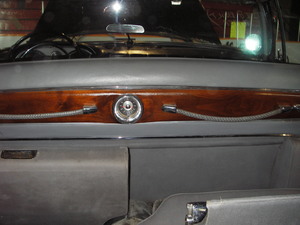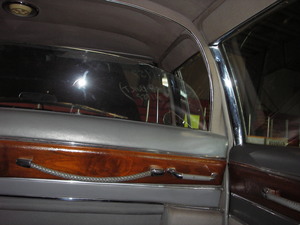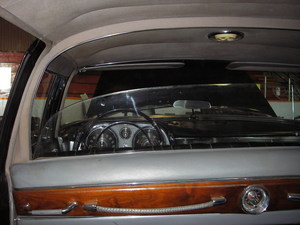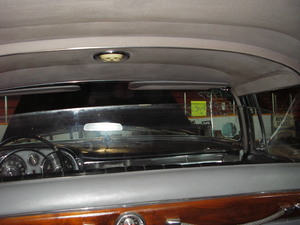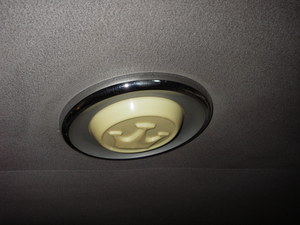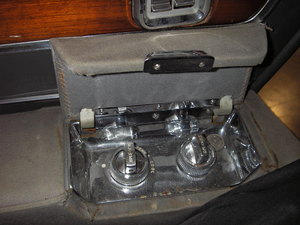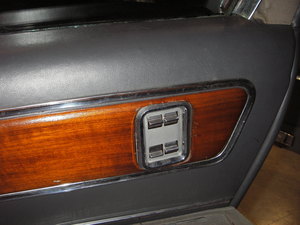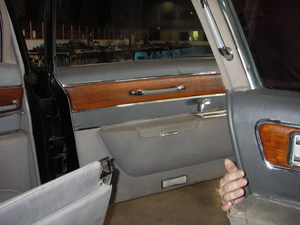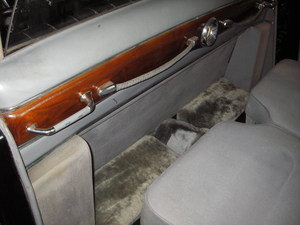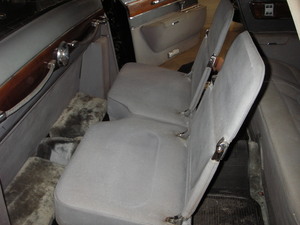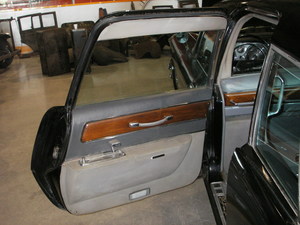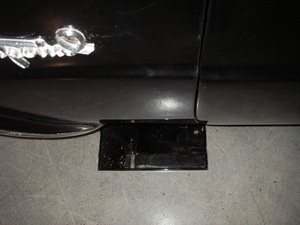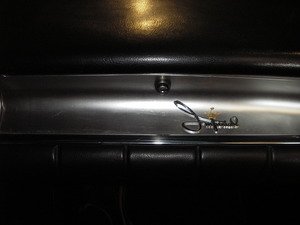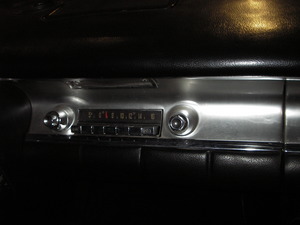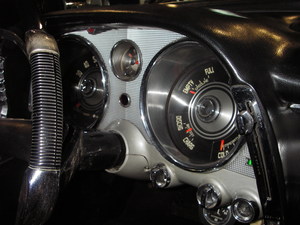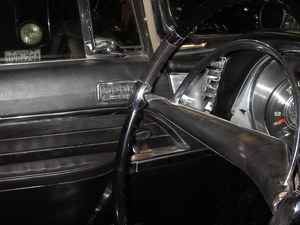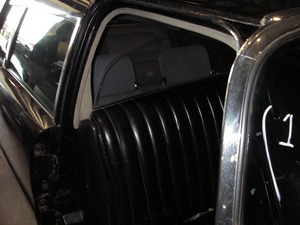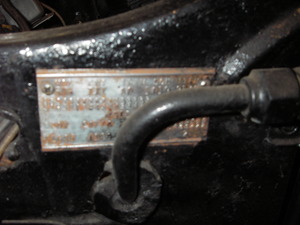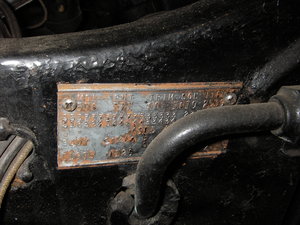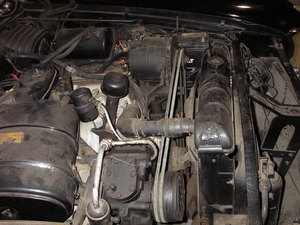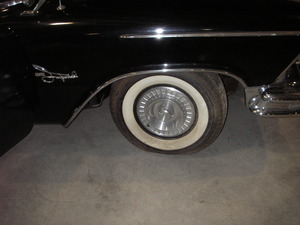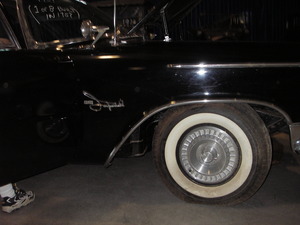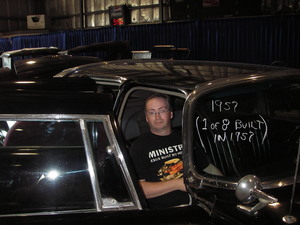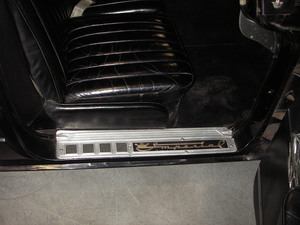 ---
This page was last updated July 5, 2006. Send us your feedback, and come join the Imperial Mailing List - Online Car Club
---