A Modified 1958 Imperial Limousine
---
Imperial Home Page -> Imperials by Year -> 1958 -> A Modified Imperial Limousine
---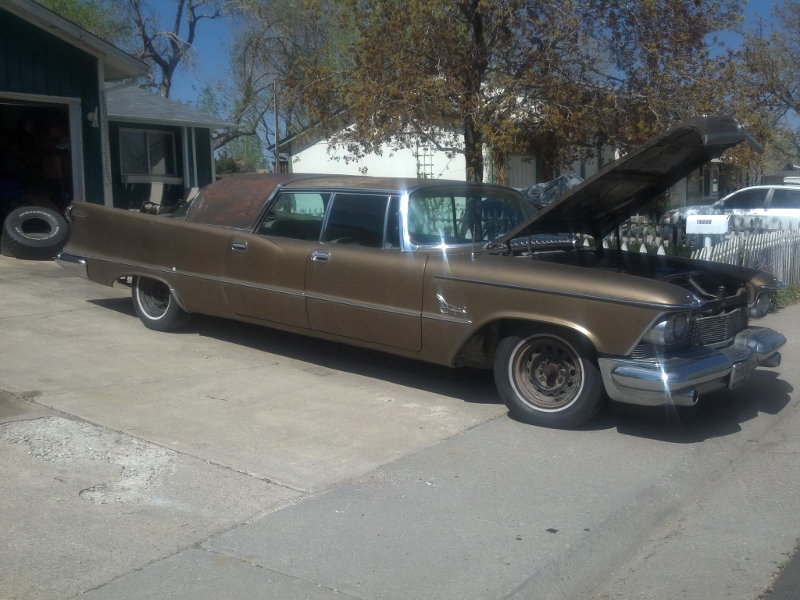 These pictures came in to our Website in 2012 with no attached information. If you know any information about this Imperial please write in and tell us more about this unusual Limousine.
Click on photos to see larger versions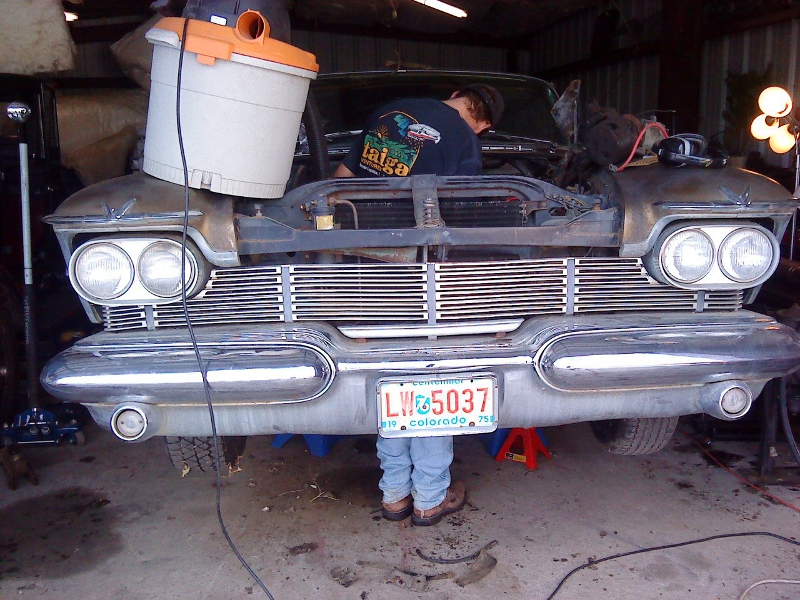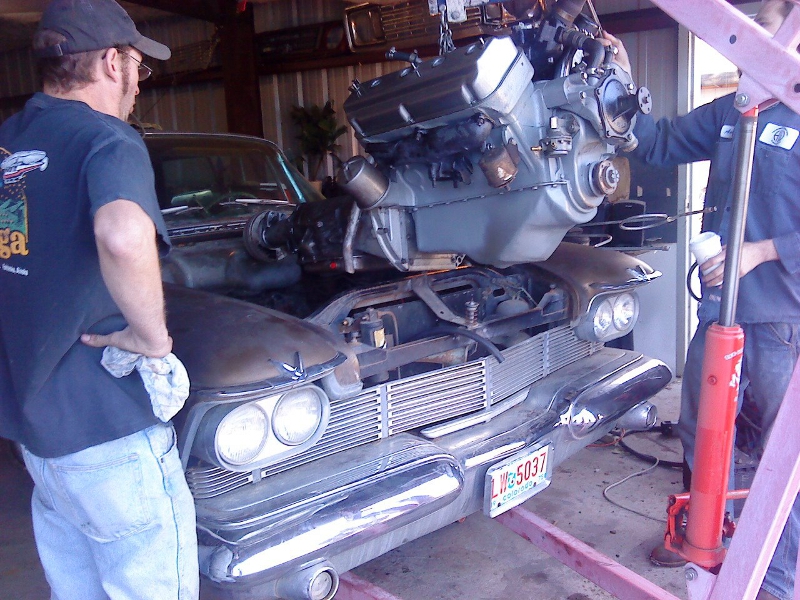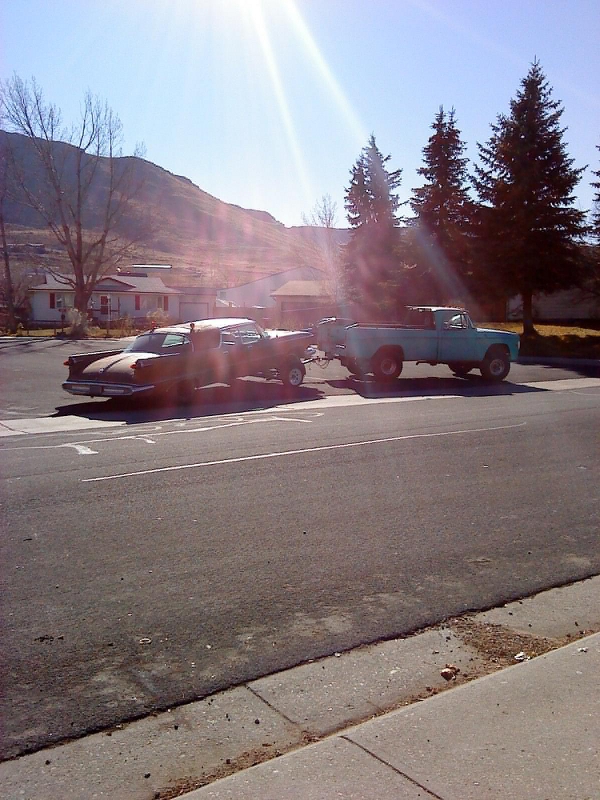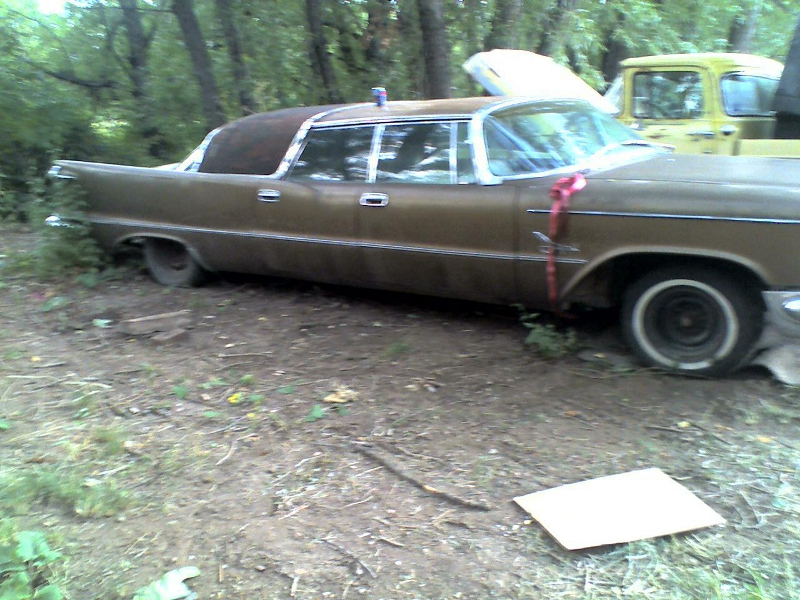 ---
UPDATE 2014
Jim Bramblett wrote in with some more information and two more pictures.
Here's what Jim had to say about this unusual Limousine:
I bought this car in my home town of Lafayette, Indiana in 1965 with only 5,000 miles on it.
I put 1959 tail lights and a 1959 rear bumper I had on it and some other trim pieces. It was originally black with a nylon cover on the rear extension. I modified the radio with a connector for an FM radio I built. The engine and everything worked when it left me in 2006. I covered the trunk with gold carpet I had. I also replaced the cloth on the front seat. I had removed the jump seats. The following pictures are from 2006.
I miss that car.
Jim Bramblett
retired Hewlett-Packard engineer now 72 living in Fort Collins, CO
jbram@jbram.net
jkbramblett@gmail.com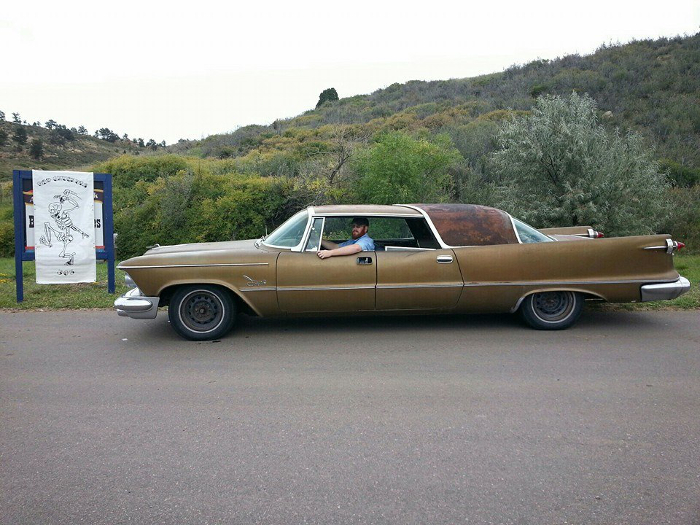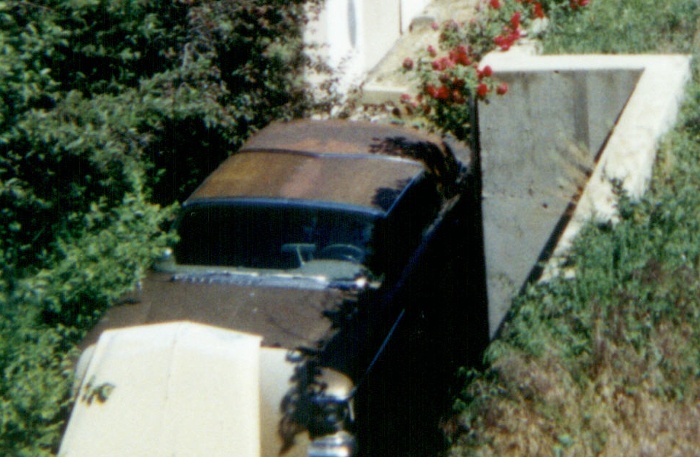 If you have any additional information about this Imperial, or you are the current owner, please write in and tell us more about it.
---
This page was last updated September 13, 2014. Send us your feedback, and come join the Imperial Mailing List - Online Car Club
---