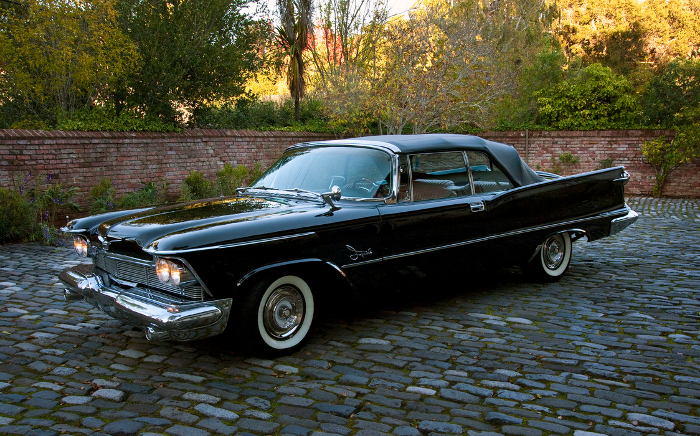 This very sleek and elegant 1958 Crown Convertible was offered for auction in December of 2016.
Here's what the seller had to say about this rare convertible :
Vehicle to be offered for Auction sale January 19th - 22nd, 2017 at Russo and Steele's 17th Annual Scottsdale Arizona Auction at the Salt River Fields at Talking Stick. The Imperial was designed by Virgil Exner and hailed by Chrysler as "The Finest Car America Has Yet Produced" - a very bold statement, considering some of the masterpieces produced by Packard, Cadillac, and countless other great marques. The Imperial was Chrysler's first vehicle to have a wraparound windshield. Produced in limited numbers, only 16,133 examples were created in 1958. This was Chrysler's interpretation of a true luxury automobile. The Imperial was a highly priced vehicle for its time, costing $4,483 for the four-door sedan, over $500 more than Cadillac's Series 62. While pricy, Imperial offered standard features that were optional on other vehicles. For example, power brakes and power steering were both included with the Imperial's sticker price, while other manufacturers charged extra for these luxury items. The Imperial Crown Convertible base price was $5,759, making it one of the most expensive production cars of its time. This convertible is equipped with factory-installed leather upholstery and air conditioning.
In 1956, Chrysler had introduced the TorqueFlite, pushbutton three-speed automatic transmission. In 1957, it found a home in the Imperial. This transmission, coupled with the V-8 powerplant could propel this large, luxury vehicle from zero to 60 miles per hour in 9.8 seconds, easily beating the nearest competitor. Its smooth torsion-bar ride and top speed of 125 miles per hour was also unmatched.
Four body styles were offered, they were the two door hardtop, convertible, pillared sedan, and four-door hardtop. The 1958 Imperial was described as "America's most distinctive fine car" according to Chrysler advertising. A new grille was the major styling change and a simulated spare-tire cover atop the rear deck lid was optional. They were powered by a 392 cubic-inch hemi V-8 engine that produced 345 horsepower. The Crown Imperial featured six-way power seats, power windows, and an outside rearview mirror. Only 675 convertibles were produced with far fewer remaining today.
1958 Imperial Crown Convertible
Consignment # 8097
Click on photos to see larger versions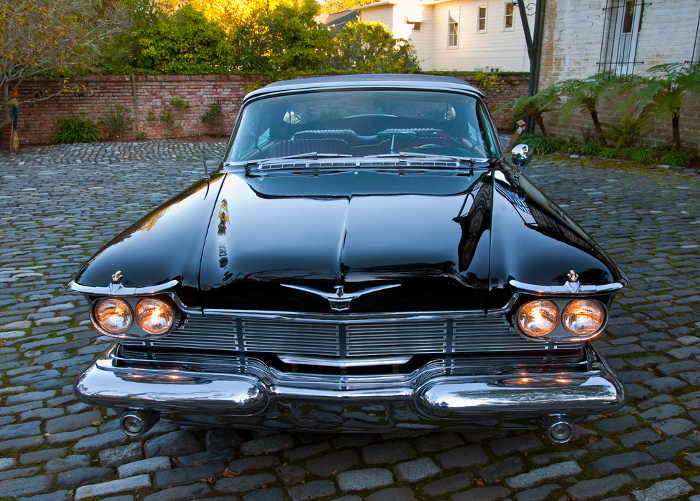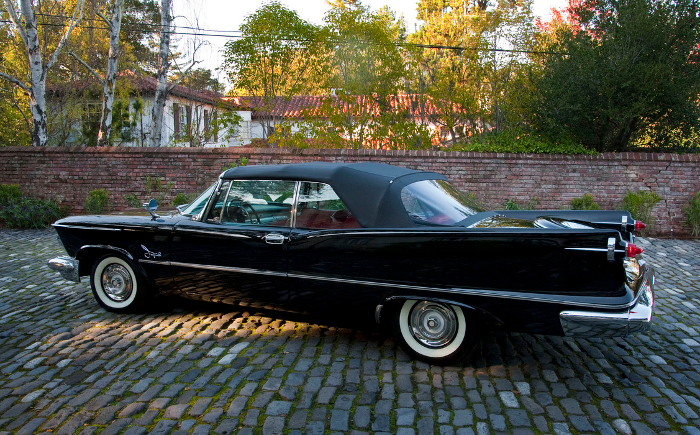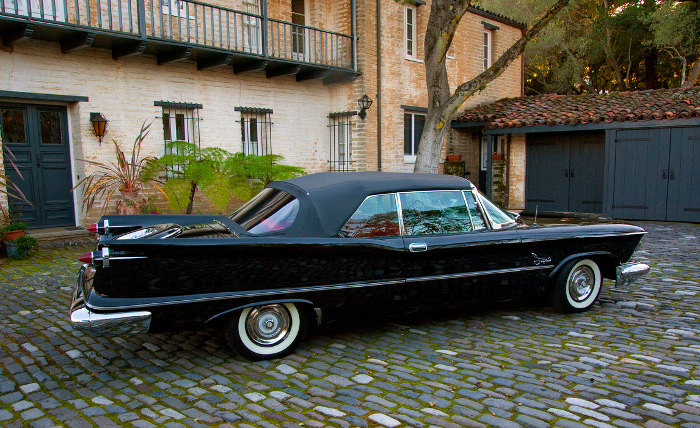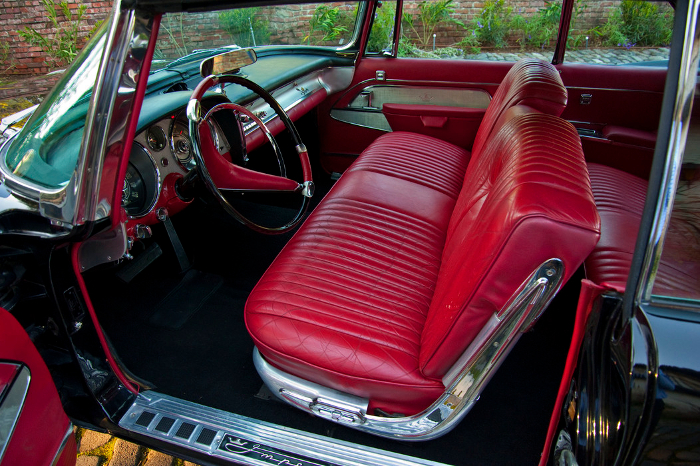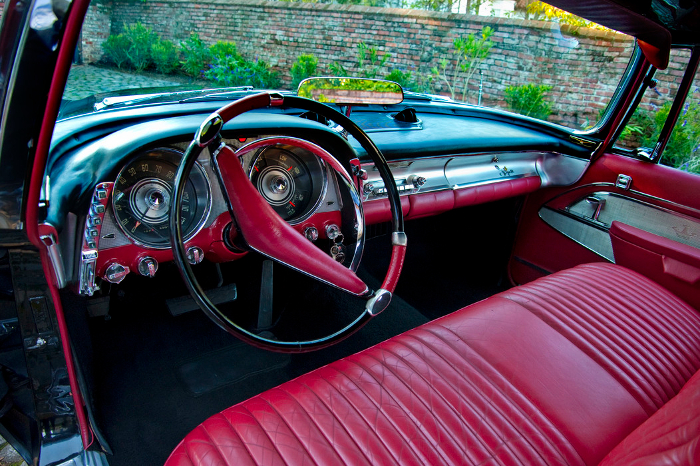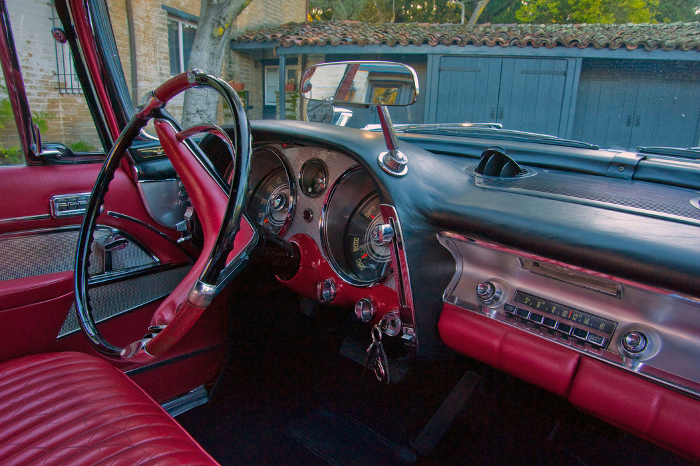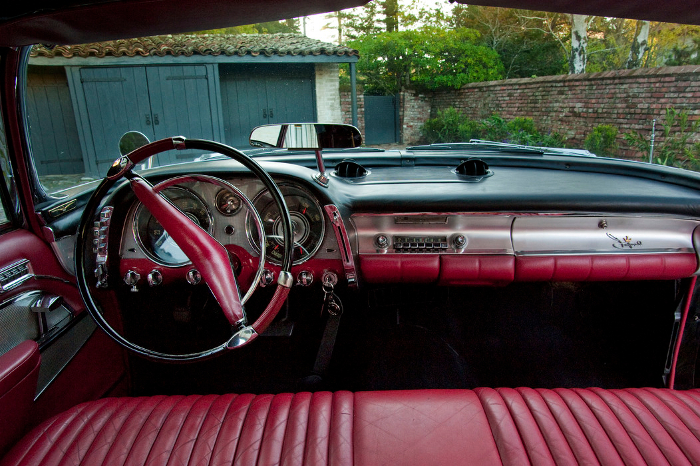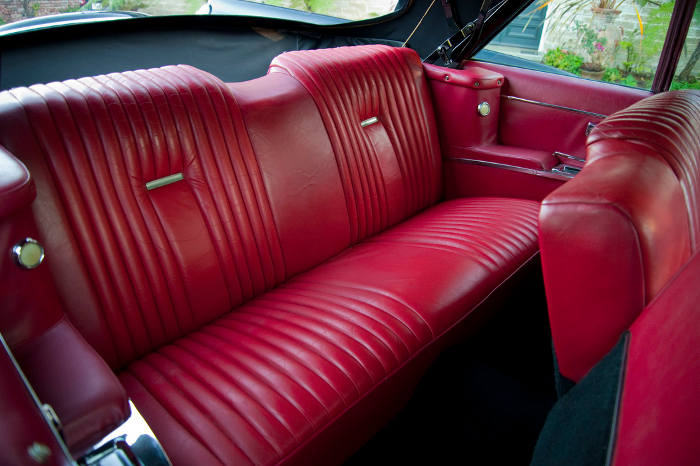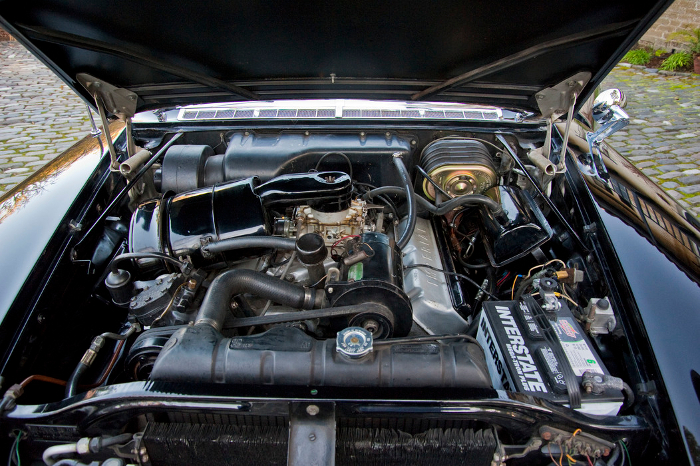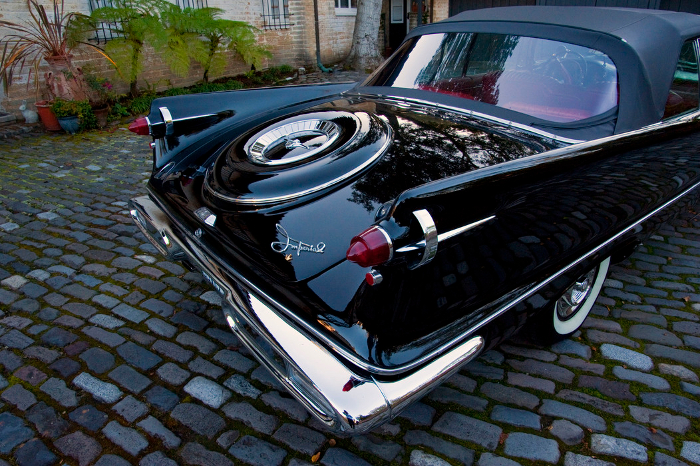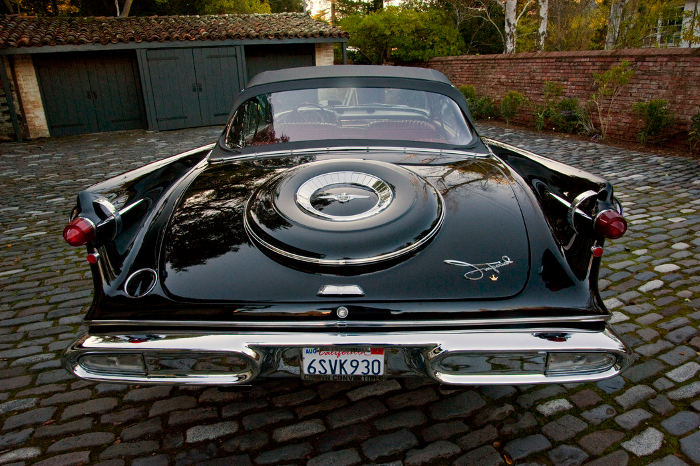 If you are the new proud owner of this unique Convertible, come and join the Club and tell us more about your new automobile.