Sam Haberman's 1958 Imperial 2-dr. Southampton Coupe
---
Imperial Home Page -> Imperials by Year -> 1958 -> Sam Haberman
---
The Banana Boat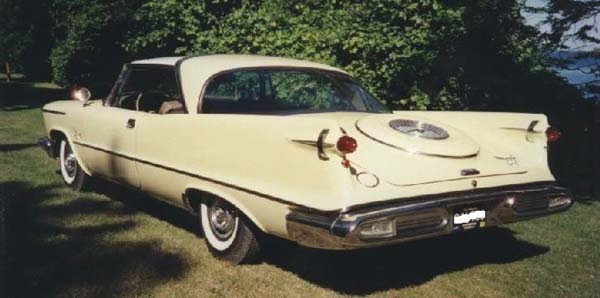 by Sam Haberman, Michigan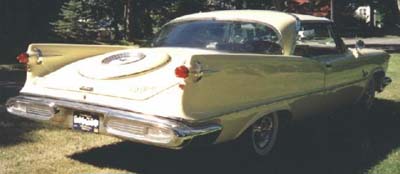 My 1958 is the one and only "Banana Boat." With a name that wonderful, given to it by its former owner, I could not think of changing it! The City of Detroit in 1958 was at the top of the world. The USA was the "Arsenal of Democracy" going forward into a new era. The Imperial was (and still is) the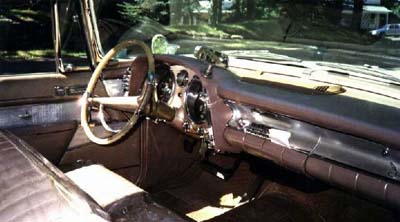 coolest set of wheels on Woodward Avenue! Growing up in Detroit, I knew the city's largest employer always had the coolest cars. Not only is my '58 the ultimate "Forward Look" example, the car's color makes me smile each time I pry off the cover until I can drive it again. My Imperial journey began about four or five years prior when I bought my first one, a 1962 convertible.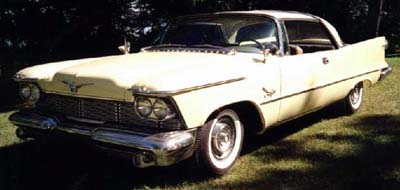 1962 was the year I graduated from high school. The car had only 60,000 miles from the original owner. Back then, he would buy a new Imperial every year but he loved this one so much he kept it. It is burgundy with a white top and interior. I showed it last year, 2001, at the Bay Harbor Michigan Concours. About three years ago, while spending more time on IML and OIC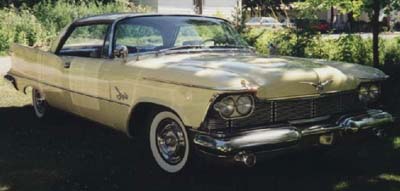 than I should have, I spotted a white 1958 Crown Coupe for sale in Florida. He also owned the "Banana Boat," featured in a lovely picture on the 1958 Spotter's Guide page. After a "brief" series of conversations that actually lasted over a year, I became the proud owner, not of the white coupe that had originally attracted my attention, but of the "Banana Boat" itself, a gorgeous California treasure.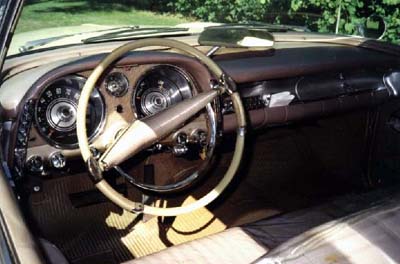 The car is absolutely rust free. The paint is very good and the interior, with plastic covers over the leather seats, is very respectable. I still need to rechrome the front bumper or get an excellent used one. Most of the work done so far has been quite normal. Front end, brakes, exhaust, shocks, carburetor and driveshaft. I did have to replace a broken rear torque arm. It doesn't seem like much, but it was a year before I could reliably drive it. And driving it is what I like most! My sweet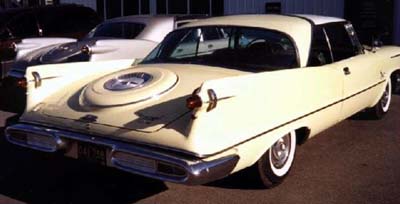 392 Hemi. It's a car I'd love to do some touring with when time allows. I haven't taken it to any shows yet until I deal with the chrome. The A/C is not working yet but I have an extra compressor. I also need to replace the antenna. Both are low priority items for me. I will probably get wide white radials since Coker is producing 235 X 14 later this spring.
---
This page was last updated March 6, 2002. Send us your feedback, and come join the Imperial Mailing List - Online Car Club
---