1959 Imperial Spotter's Guide
---
Imperial Home Page -> Imperials by Year -> 1959 -> Spotter's Guide
---
The following information is a visual guide to identifying and enjoying Imperials of this model-year. Unless otherwise mentioned, all features described are unique to this model-year.
This page was created by Tony Lindsey, and anyone else who wishes to contribute information as time goes by - Please provide as much information as you can, whether in the form of text or images! (See the bottom of this page for feedback info). We want this collection of web-pages to be the ultimate resource for folks who love these wonderful luxury cars.
---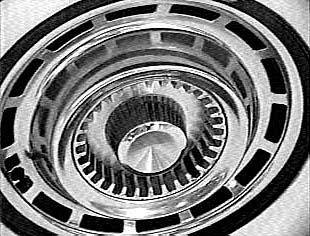 Crown Wheelcover
---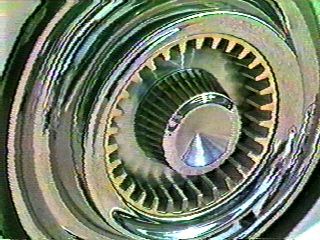 LeBaron Wheelcover - Notice the gold-colored center ring, exclusive to the LeBaron.
---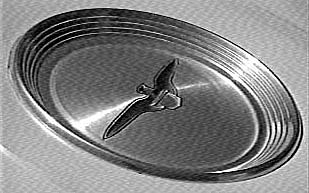 Flitesweep Decklid
---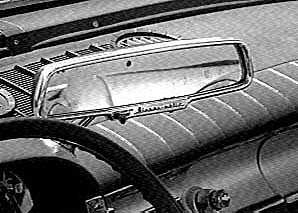 Mirror Matic for 1959, mounted on dashboard.
---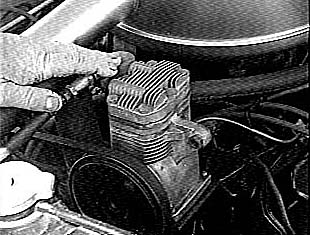 Air Suspension Pump
---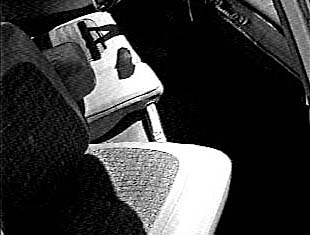 Swivel Seats (cloth)
---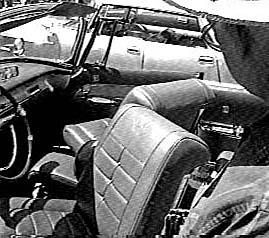 Swivel Seats (leather)
---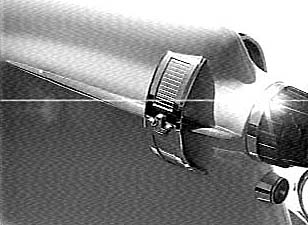 Taillight Crown Ring note that the LeBaron's had dual rings without the crowns
---
This page was last updated October 16, 2003. Send us your feedback, and come join the Imperial Mailing List - Online Car Club
---