Bill Gregory's 1960 Imperial LeBaron
---
Imperial Home Page -> Imperials by Year -> 1960 -> Gregory
---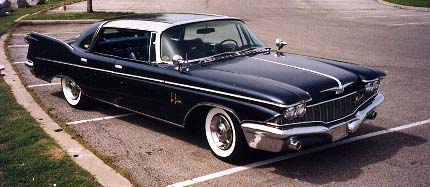 Here is the wonderful 1960 Imperial LeBaron owned by Bill Gregory. "The Count" is striking as you can see from the photos. It was originally a Californian car with 53,000 on the speedometer. The interior is original and complete, covered in two complimentary blue leathers.

The LeBaron model of the 1960 Imperial came with a number of interesting details including the interesting interior ornaments.

The engine is in very good shape and "The Count" has new wide white radials.

This is the original paint. I'm going to put a new clear coat paint job on it. If you would like to put it on the web with the Countess it would be great. I'll have new photos when it comes out of the paint shop. When we drive the Count and Countess down the road together it looks like a parade of dignitaries.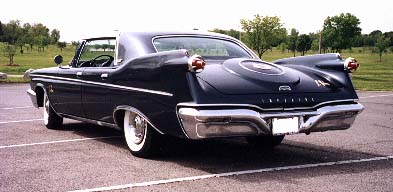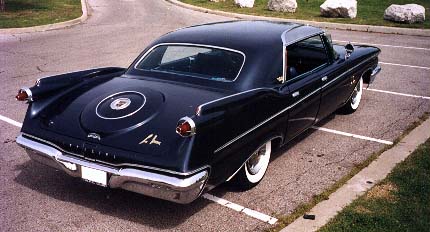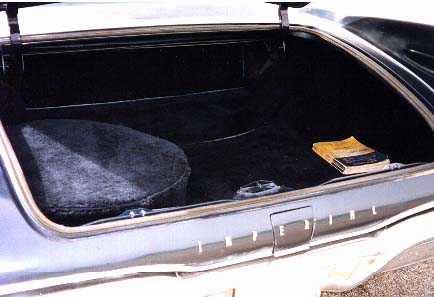 ---
This page was last updated May 10, 2002. Send us your feedback, and come join the Imperial Mailing List - Online Car Club
---