Nelson Rockefeller's 1960 Ghia Limousine
---
Imperial Home Page -> Imperials by Year -> 1960 -> Limos -> Rockefeller
---
Here are some pictures of Nelson Rockefeller's 1960 Ghia Limousine, thanks to IML member, Phillipe Courant.
It is one of 17 limousines made by Ghia that year, and the only one with blind rear quarter treatment.
As of Oct. 2000, the car was for sale by owner, who spent a reported $75,000 on its restoration.
*******************************************************
- UPDATE 2016 -
Here is another photo sent in by member Mark Jollie from the UK: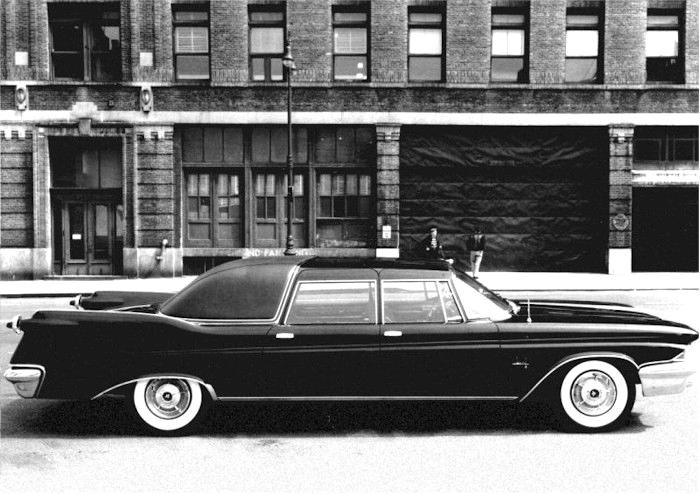 ---
This page was last updated September 13, 2016. Send us your feedback, and come join the Imperial Mailing List - Online Car Club
---