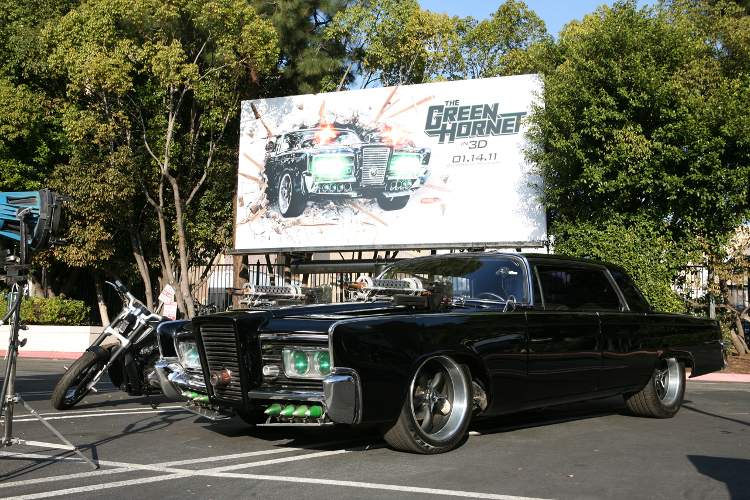 The Imperials from the 2011 3D "GREEN HORNET" Movie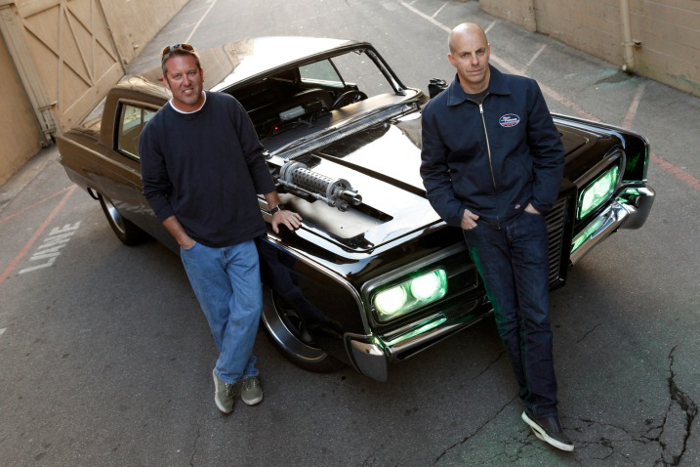 1966 Chrysler Imperial Black Beauty Picture - Picture car coordinator Dennis McCarthy (left) and producer Neal Moritz stand with one of the Black Beauties. All it needs is a windshield and left front door. | January 13, 2011| Sony Pictures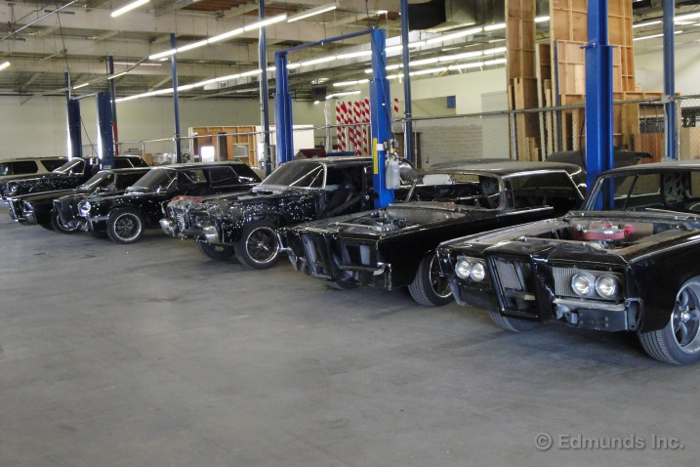 Since the movie wasn't shot sequentially, it was necessary to have multiple examples of the Black Beauty in various states of damage, according to the story. | January 13, 2011 | John Pearley Huffman for Edmunds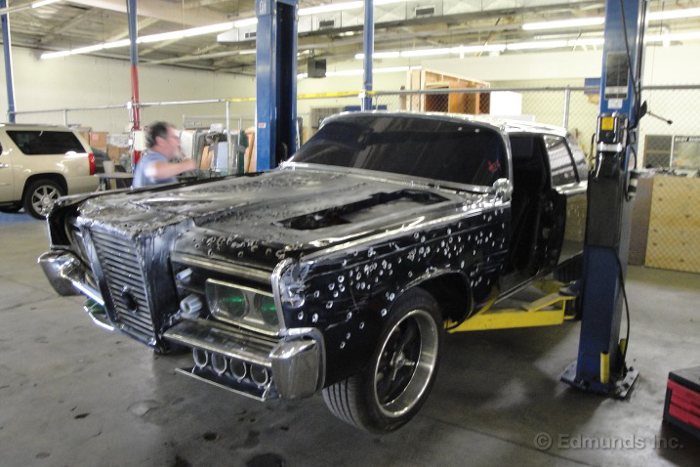 If a car is going to die, it may as well go down in a hail of (simulated) machine gun fire. | January 13, 2011 | John Pearley Huffman for Edmunds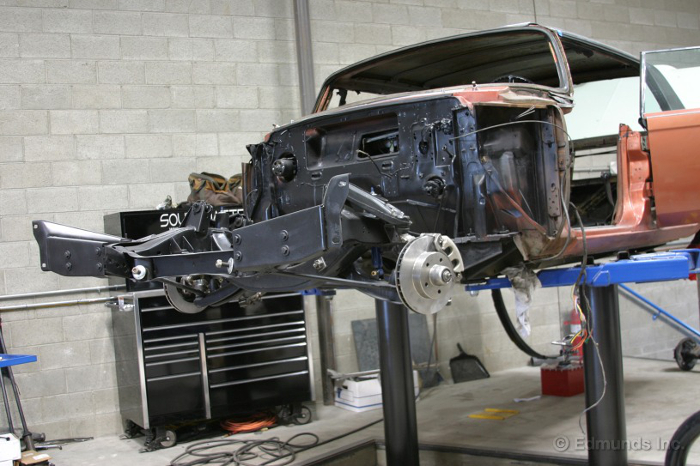 The 1964-'66 Imperial is a tough car, but it's not fast and doesn't handle. So the Black Beauty stunt cars were gutted and fitted with better brakes and reinforced suspensions. | January 13, 2011 | John Pearley Huffman for Edmunds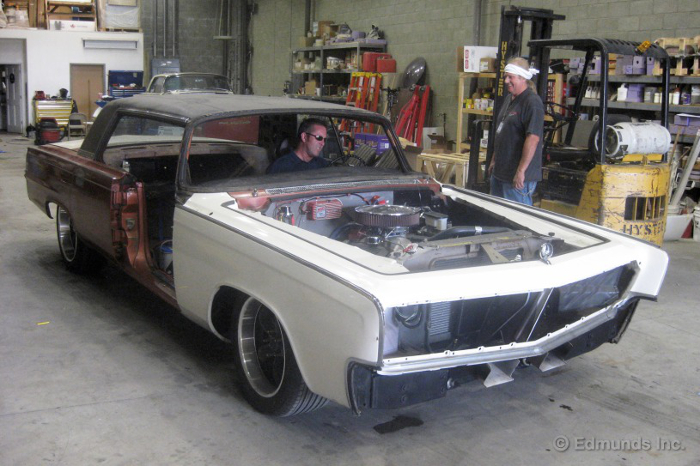 You don't need black paint to make an old Imperial look mean. Most Black Beauties were powered by GM ZZ454 V8 crate motors rated at 440 horsepower. | January 13, 2011 | John Pearley Huffman for Edmunds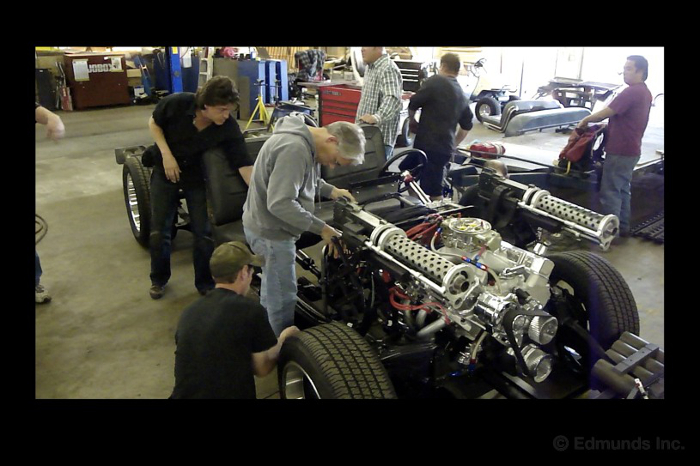 One Imperial chassis was stripped down and fitted with a Chevy big-block V8, machine guns and rocket launcher to represent the Black Beauty under construction. | January 13, 2011 | John Pearley Huffman for Edmunds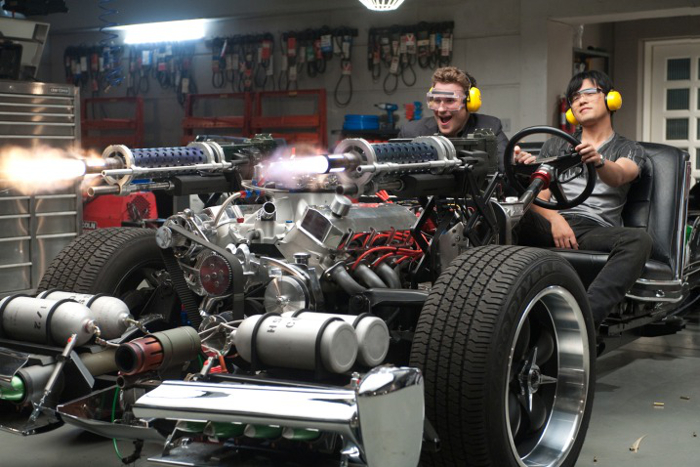 Stars Seth Rogen and Jay Chou got to play with the loud toys and got paid for it. French director Michel Gondry instructs American actor Seth Rogen and Taiwanese actor Jay Chou on how to operate machine guns. The actors respond by keeping their ear protectors on. | January 13, 2011 |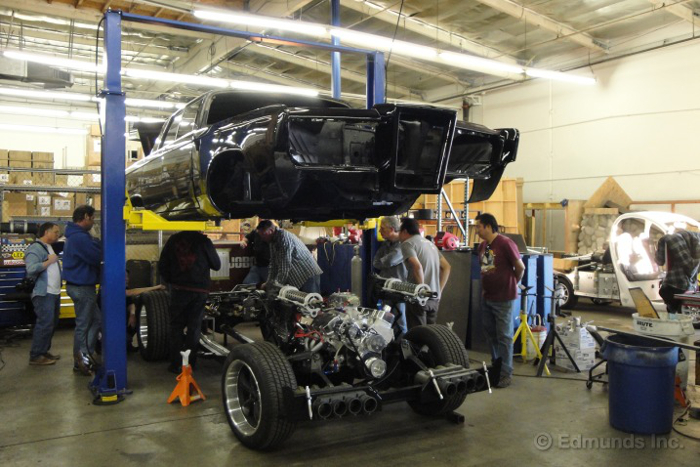 To go with the bare chassis, a body was prepared that could be lowered over it as part of the story. | January 13, 2011 |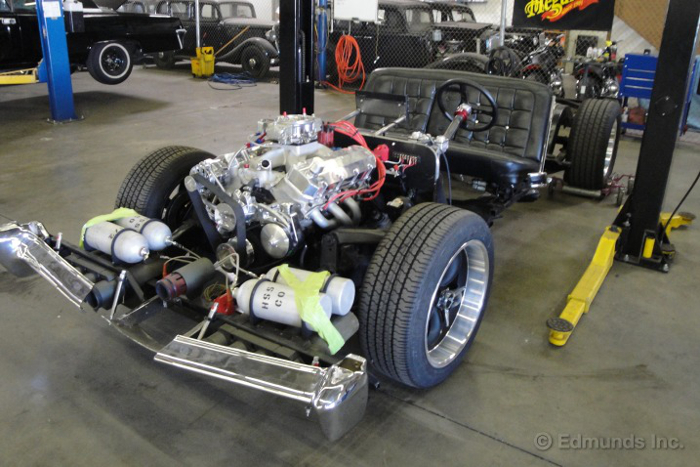 Not a bad-looking ride just this way. Radiators and floors are overrated.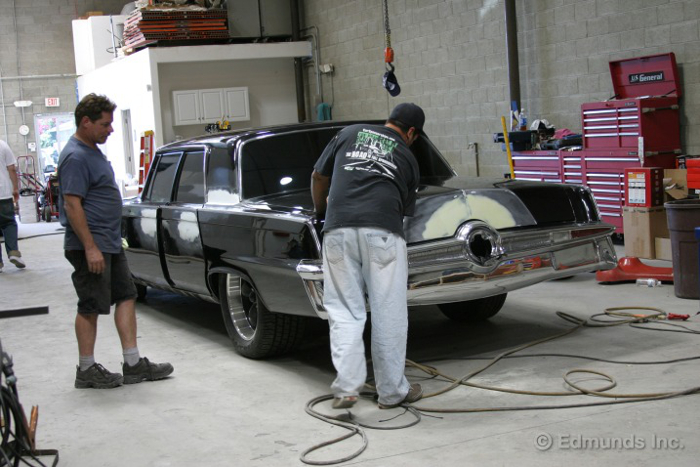 While the nose of each Black Beauty was extensively modified, the rest of the body was simply cleaned up by shaving the door handles and badges.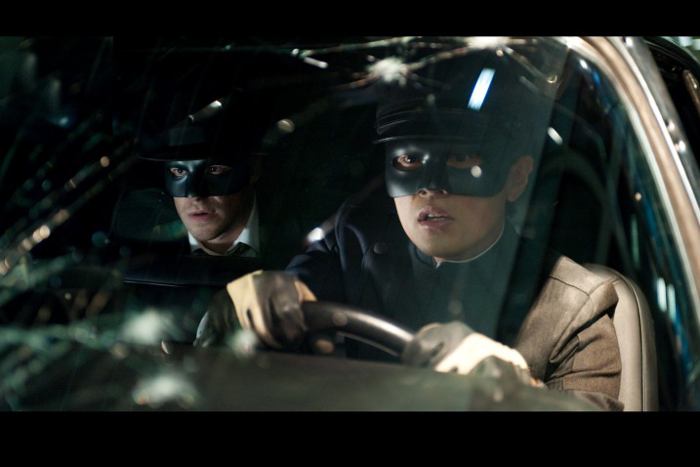 Apparently these guys spend a lot of the film with their mouths agape in astonishment as to what they pretend is happening to them. It's called "acting."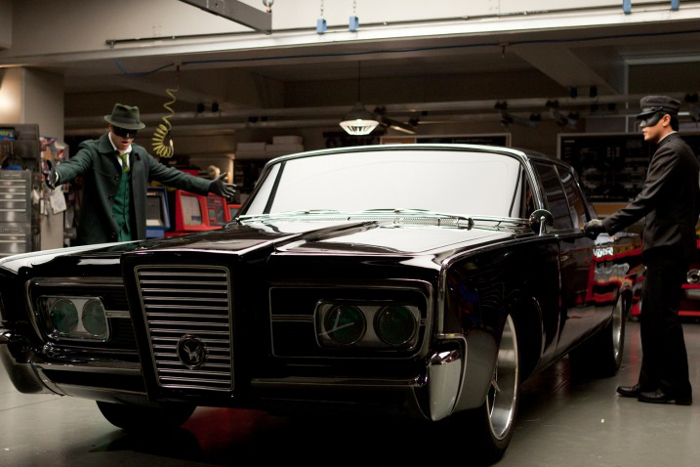 Under perfect light, the Black Beauty looks perfect.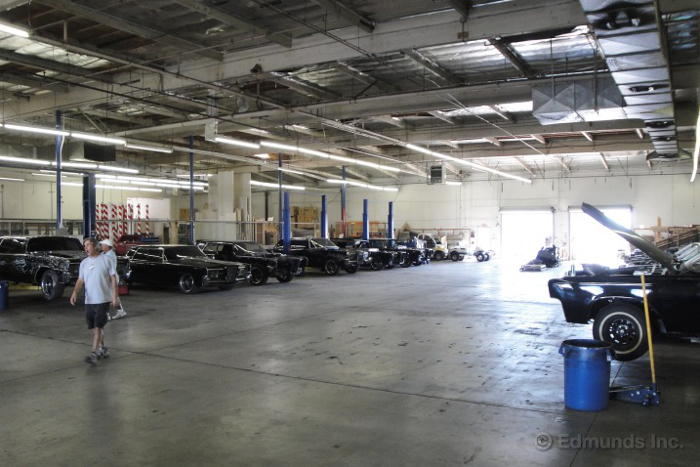 One shop, two rows of Black Beauties.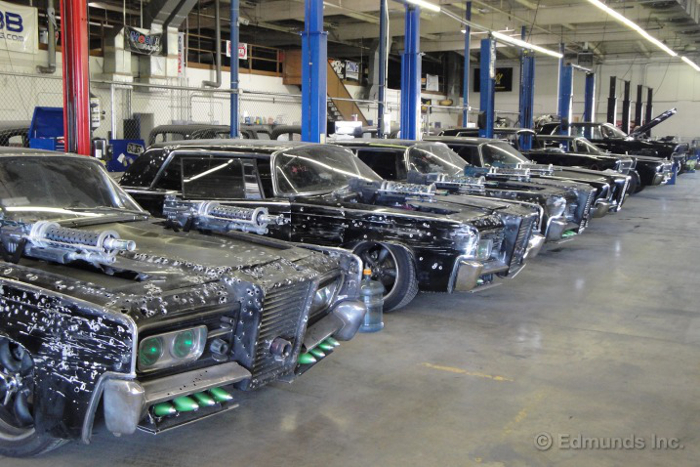 The view down one row of Black Beauties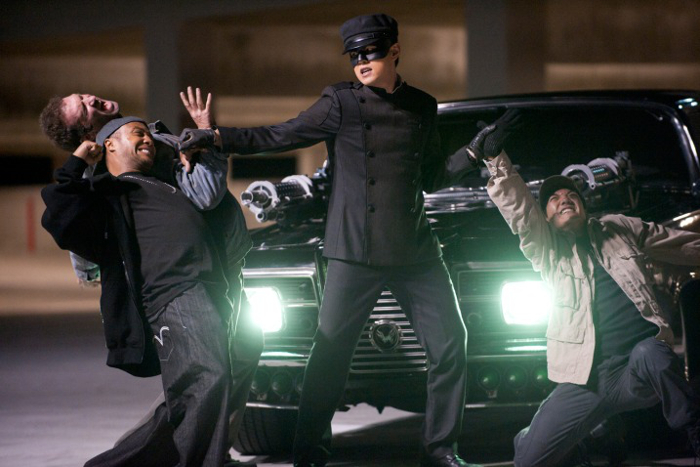 Superheroes fight crime. Here's proof that you can overact even in a still photo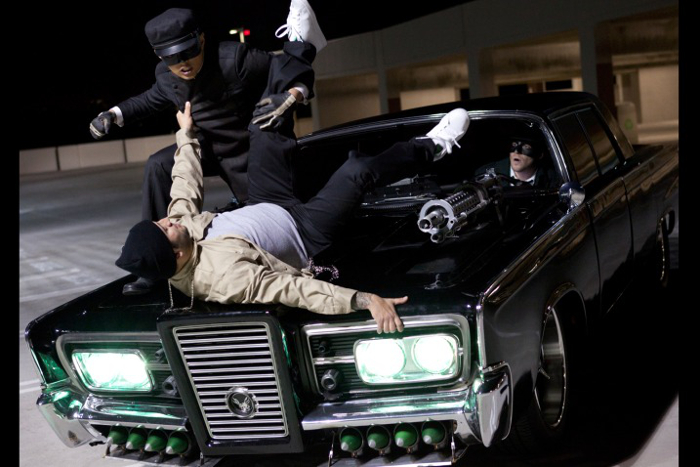 Kato beats up another bad guy. Meanwhile the Green Hornet's mouth is agape in astonishment...again!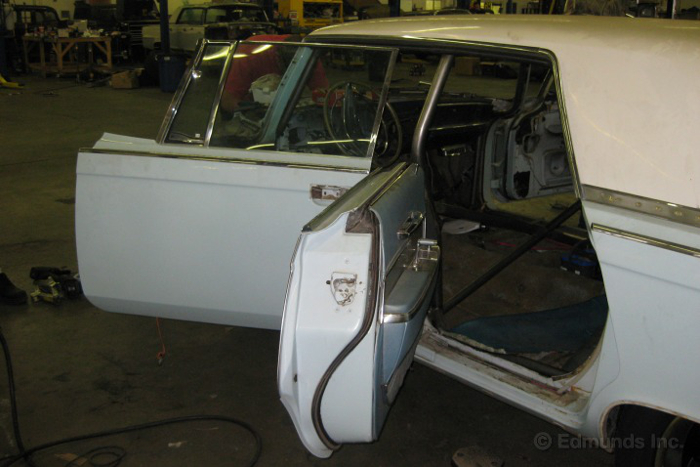 The Imperial Crown sedan is a hardtop without a B-pillar. Engineering front suicide doors was, therefore, a challenge. That's a roll cage, not a pillar in the car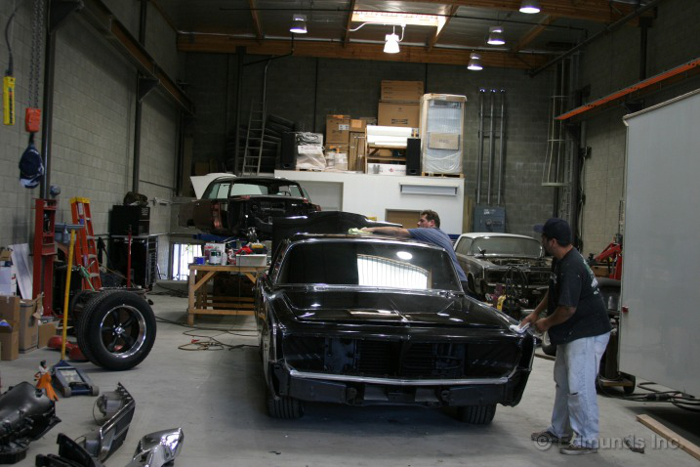 Work on the Imperials started with disassembly.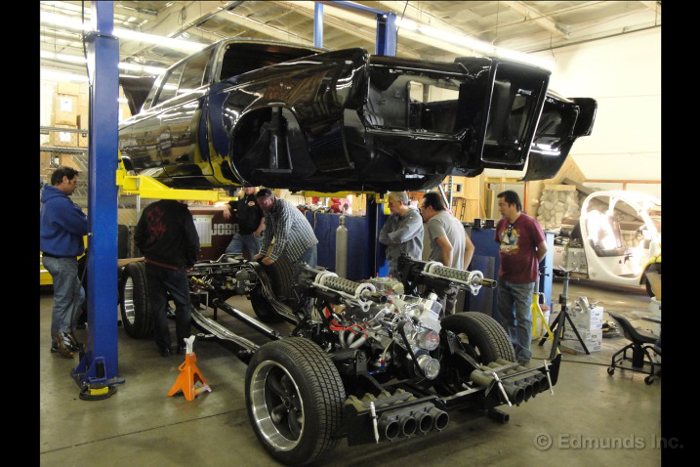 One more shot of the body being lowered over the chassis.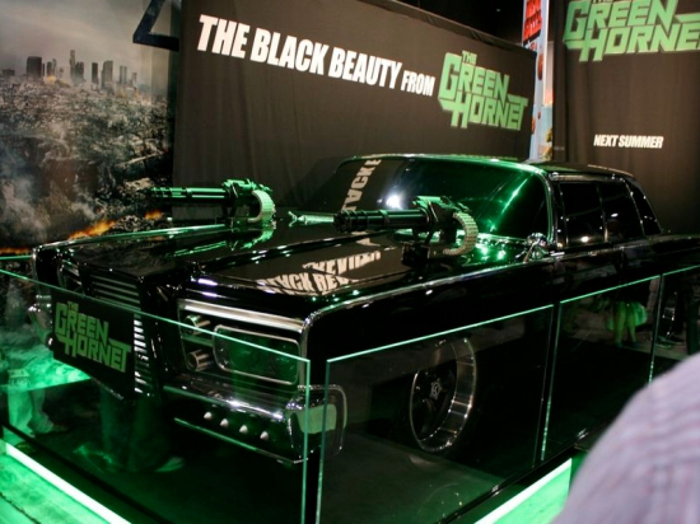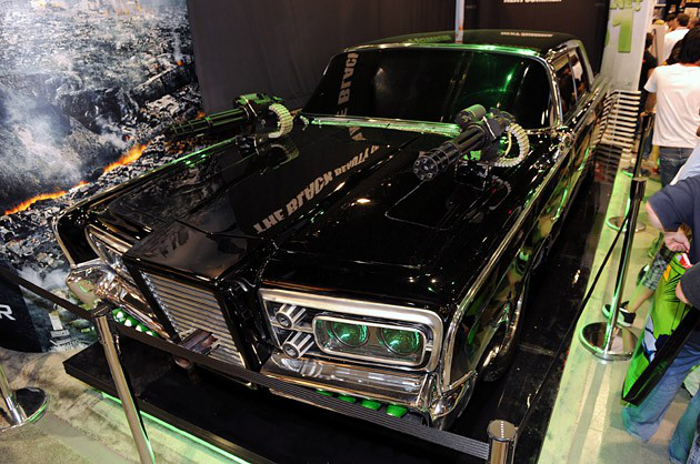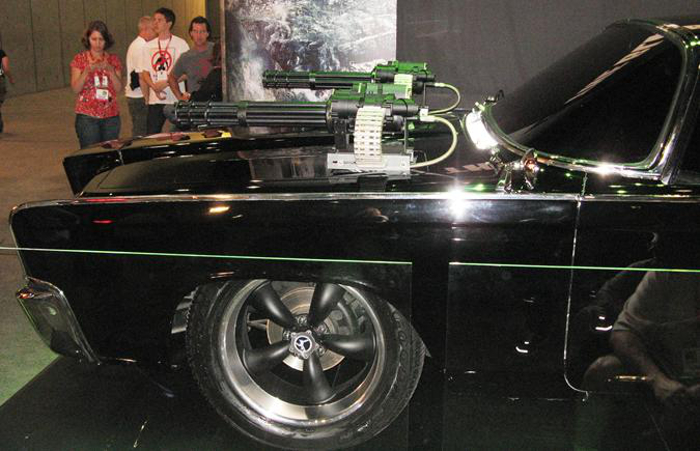 THANK YOU to John Pearley Huffman and Edmunds Inc. for sending us these photos and descriptions... If you have any information about these photos, or this movie, or these cars, please use the "feecback" link below and write in and let us know.