Katharine Hepburn's 1965 Imperial Crown Convertible
---
Imperial Home Page-> Imperials by Year -> 1965 -> Katharine Hepburn's Crown Convertible
---
This Imperial was offered for sale on Ebay in September of 2003.
Please read the sellers comments in the listing below.
Following pages are taken from screen captures of the Ebay Auction :
- - Click on photos to see larger versions - -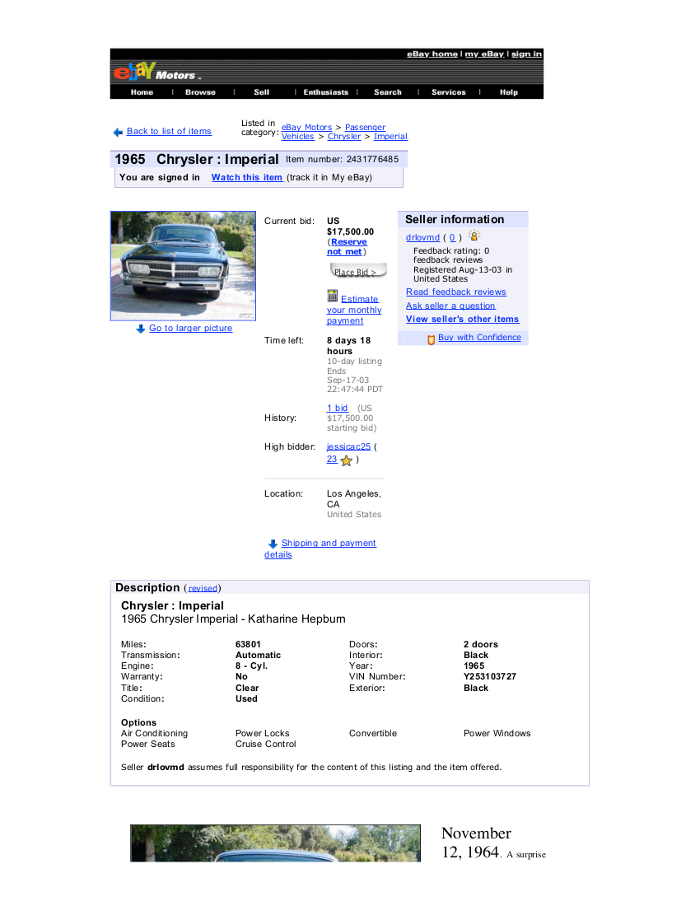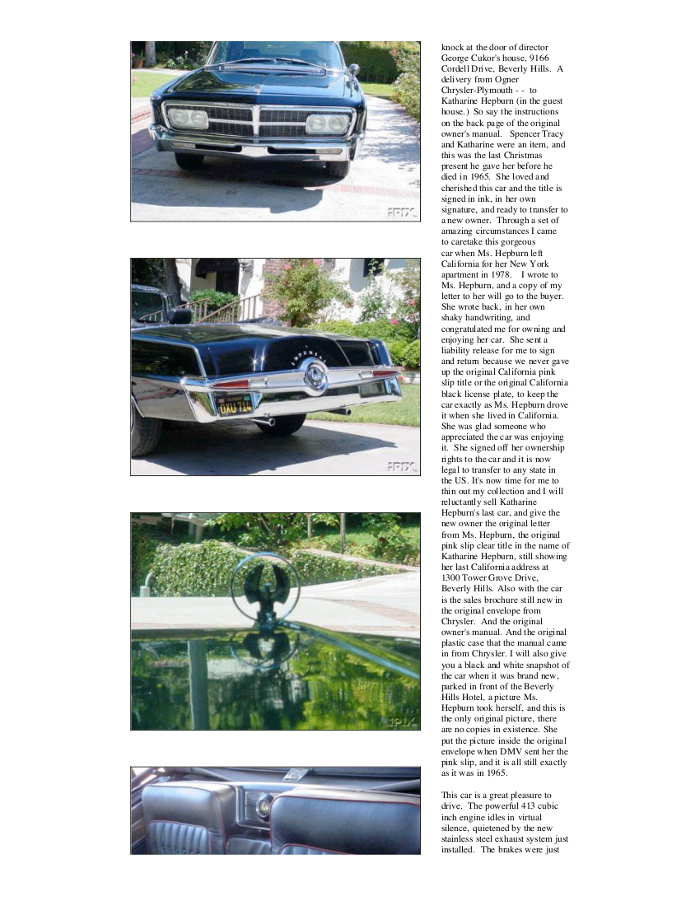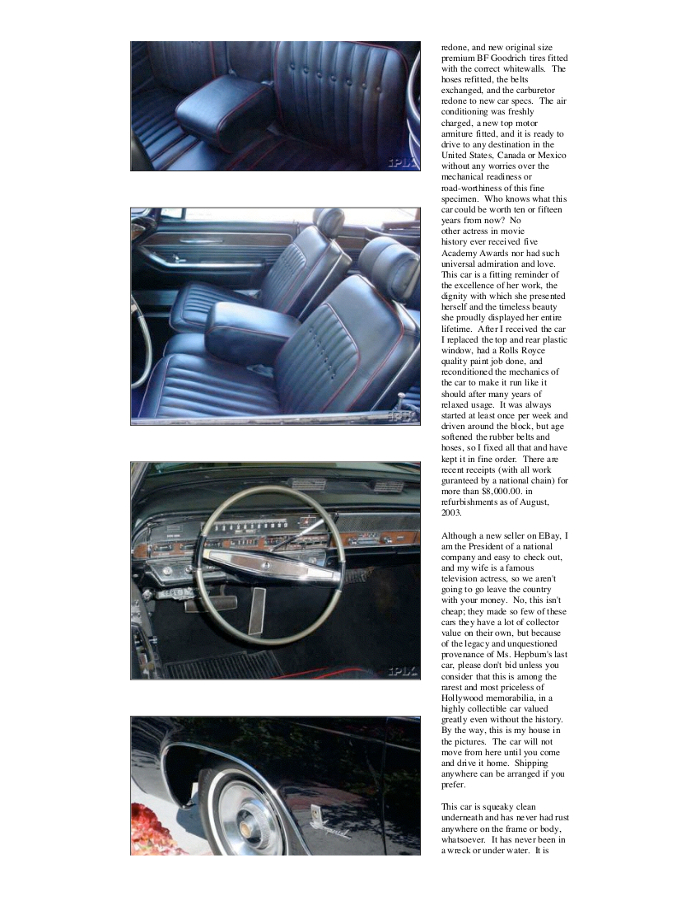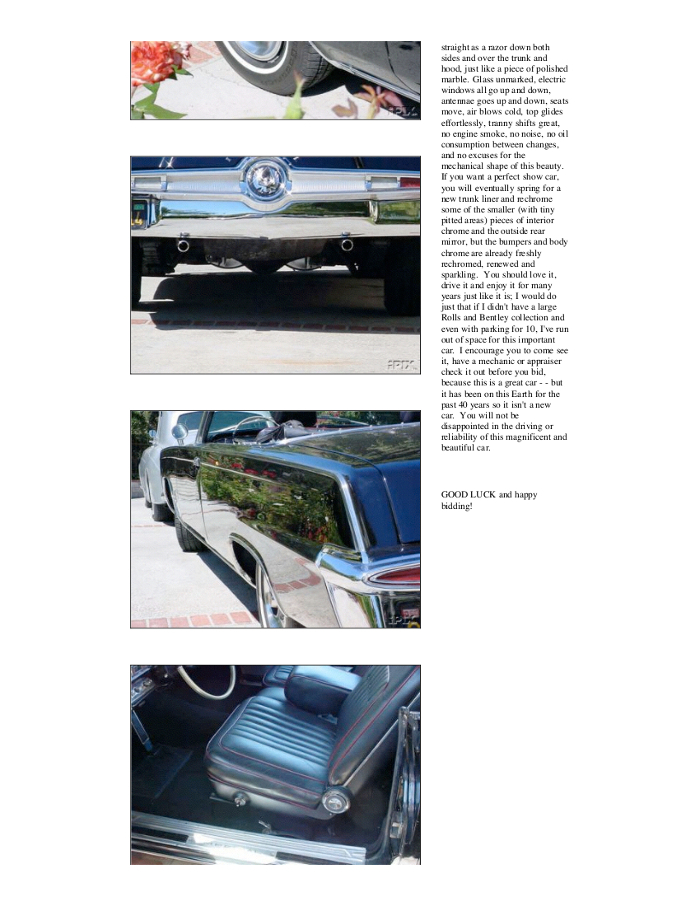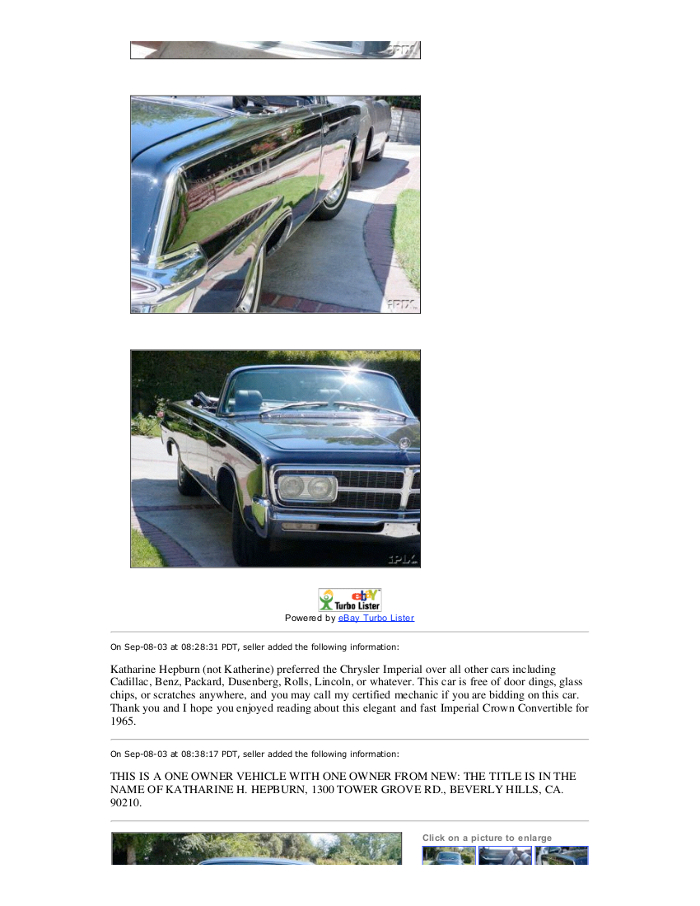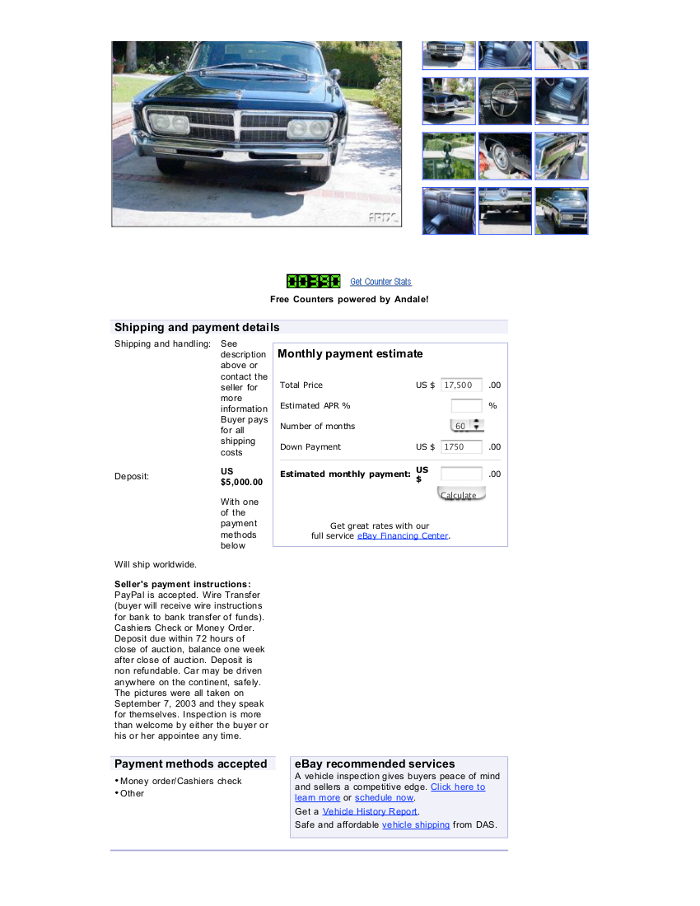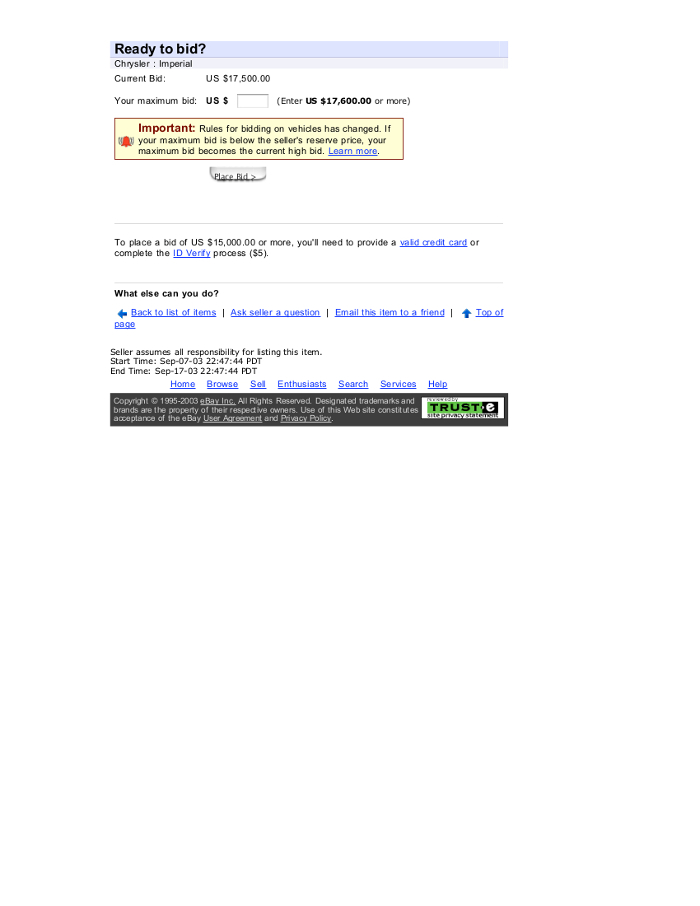 If you are the current owner of this Celebrity Imperial, come and join the ImperialClub and tell us about yourself and more about your unique Imperial convertible.
---
This page was last updated January 2019. Send us your feedback, and come join the Imperial Mailing List - Online Car Club
---