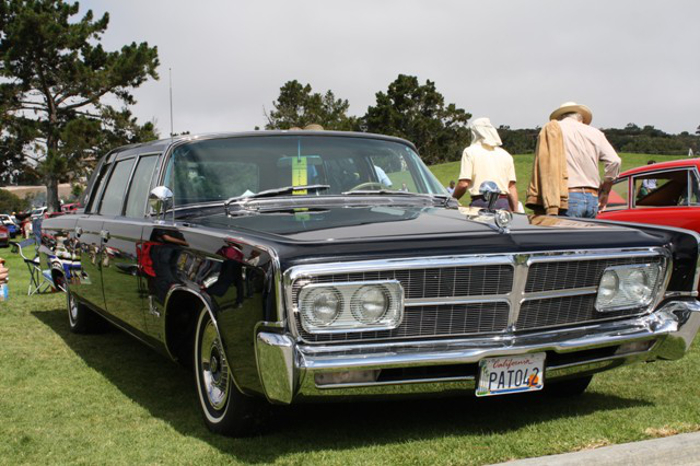 The restoration work on the car is of very high quality indeed - take a sighting down that extra long fuselage, and it is arrow straight! All of the chrome and plating is like new!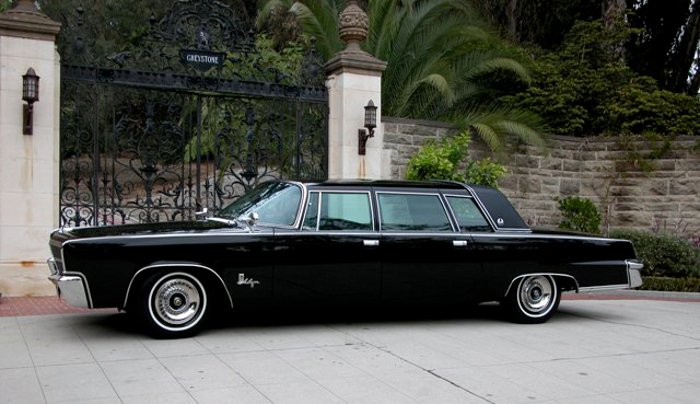 Here it is in front of the famous Greystone mansion in Los Angeles, a suitable location for such a fine car!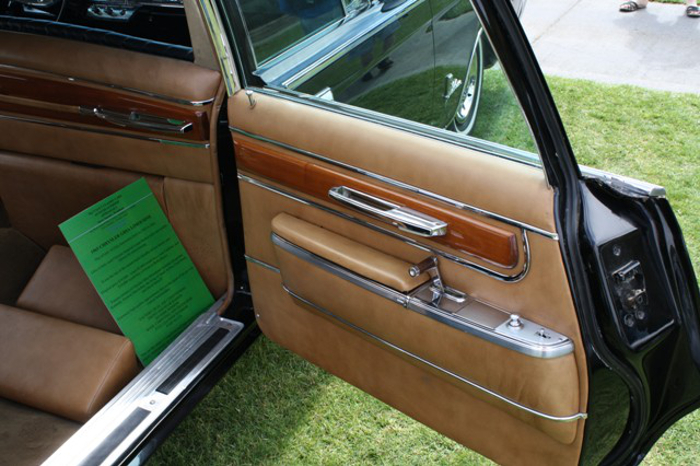 Since I am an enthusiast of Pre-War custom coachwork, I am struck by how much the interior of this car pays homage to the prewar chauffeur driven vehicles. Rich Mahogany wood inserts, lavish use of chrome, leather, and wool. The black front Driver's compartment, contrasted with the lighter tan of the interior. The unbelievably strong folding jump seats. Rear Radio, and rear Air Conditioning. Power divider window. This is a custom body in every sense of the word, done by a firm that not only knew what features were required for a chauffeur driven car, but could execute that knowledge perfectly.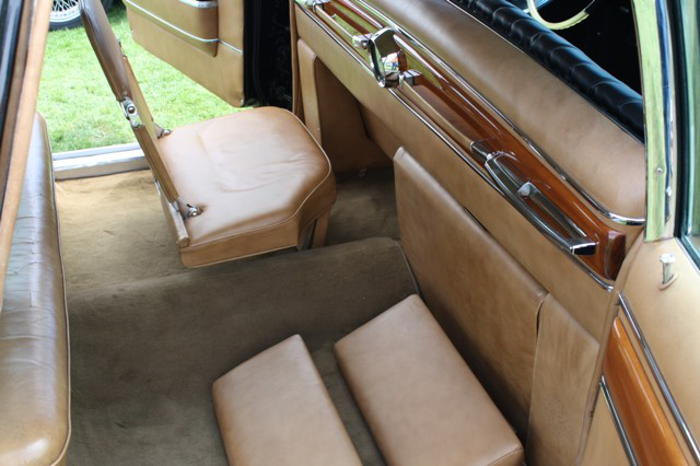 It's beautiful inside - a combination of excellent original, and restoration.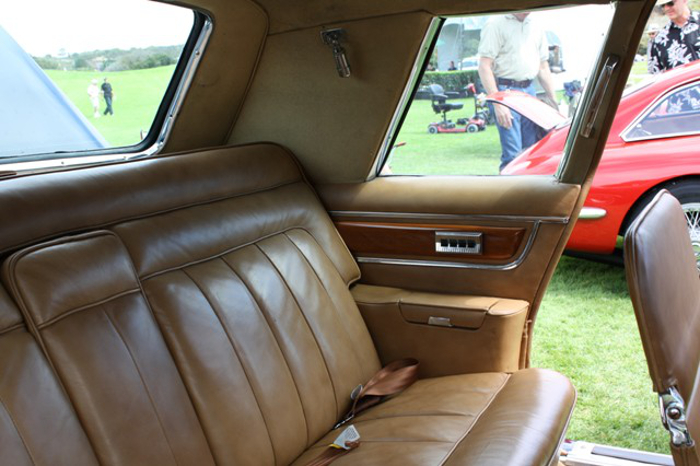 The lap of luxury, updated with seat belts! The leather was done a while back, and it's very, very nice but not perfect on the lower seat bolster.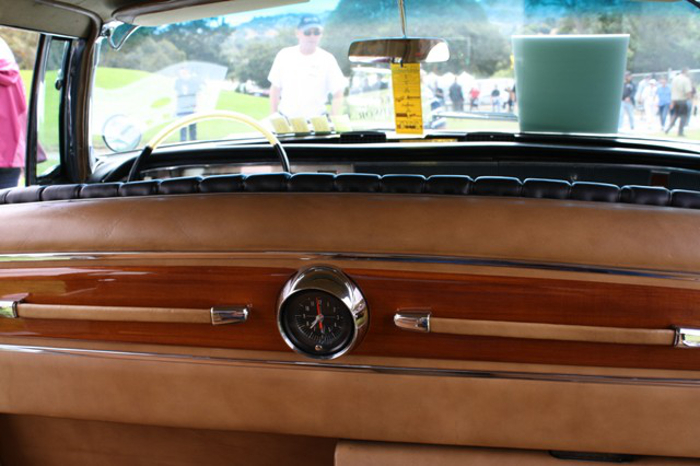 The wood accents have just been redone, and they are spectacular.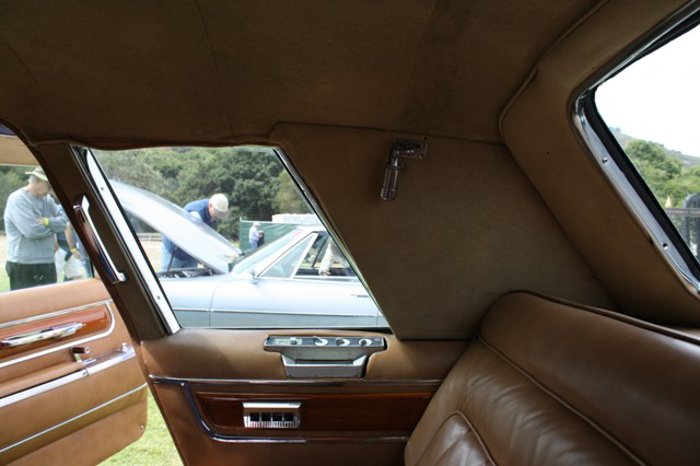 The unit above the window switch is the 8-track player, a real period item!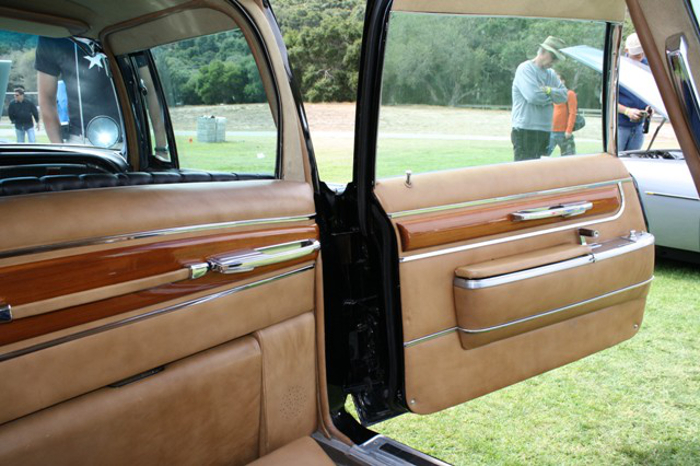 Wow!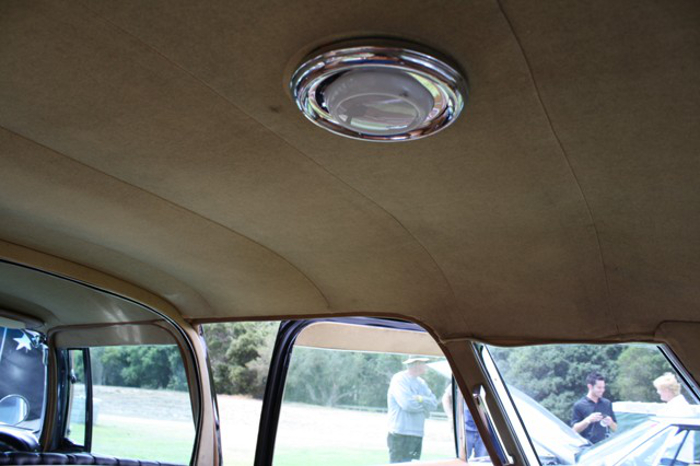 That's the original headliner, still in very nice but not new condition.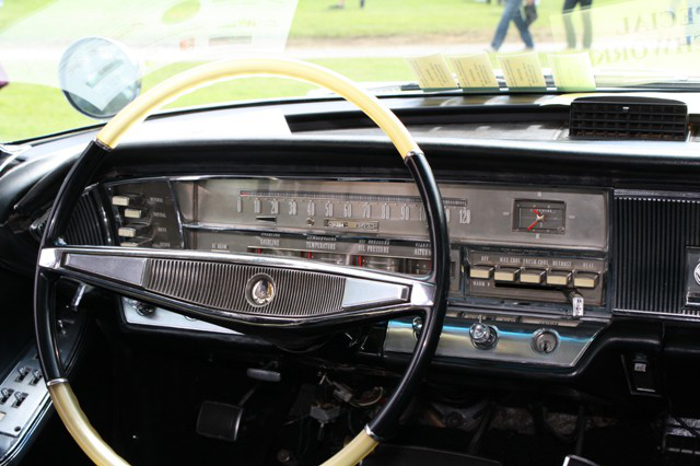 Perfect, luscious steering wheel, and equally beautiful dash and gauges. Also note the Air Conditioning vent on top of the dash. We drove this car up the Grapevine ( a 4,000 foot climb on Interstate 5 ) on a hot day with the windows up and the A/C blasting ! and, never went above halfway on the temperature gauge! The driving experience is superb - the 413 V-8 moves it down the road with power to spare, and it is very quiet and comfortable.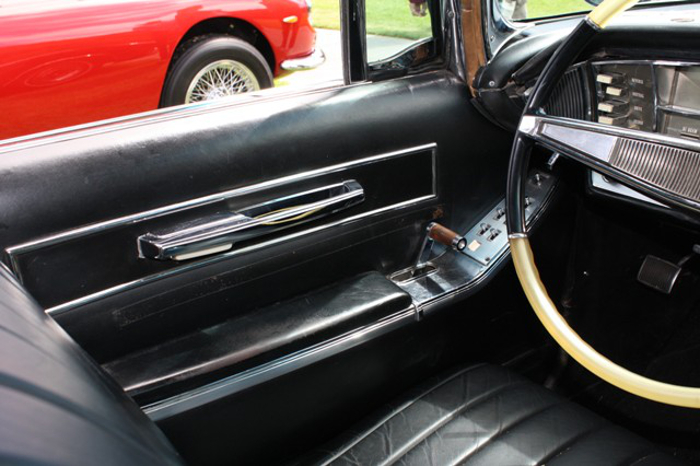 Excellent original doorpanels, with new leather on the front seat.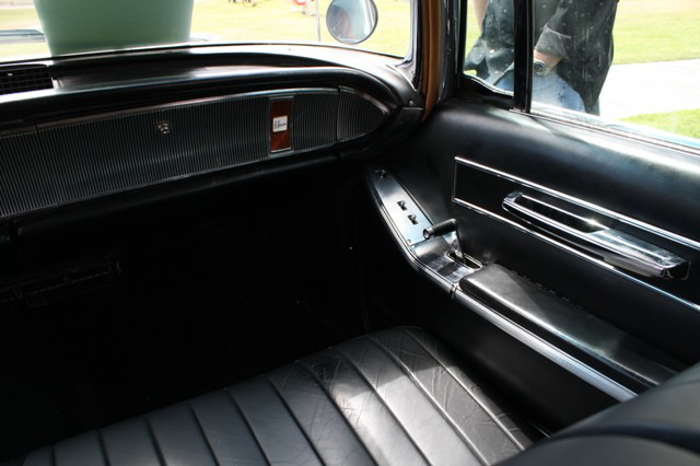 The power windows work great!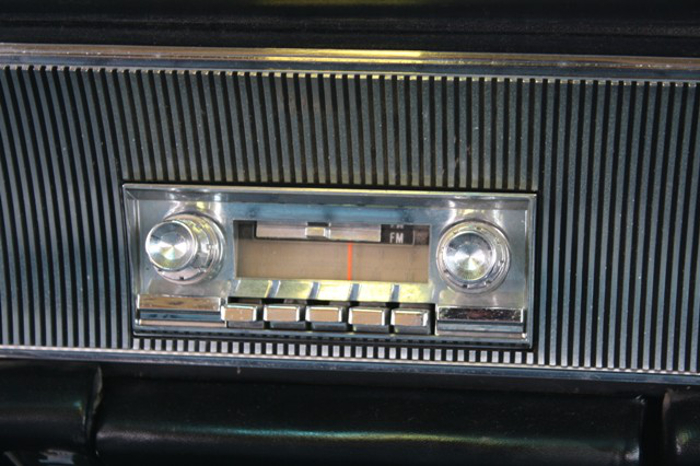 A rare AM/FM radio with power antenna.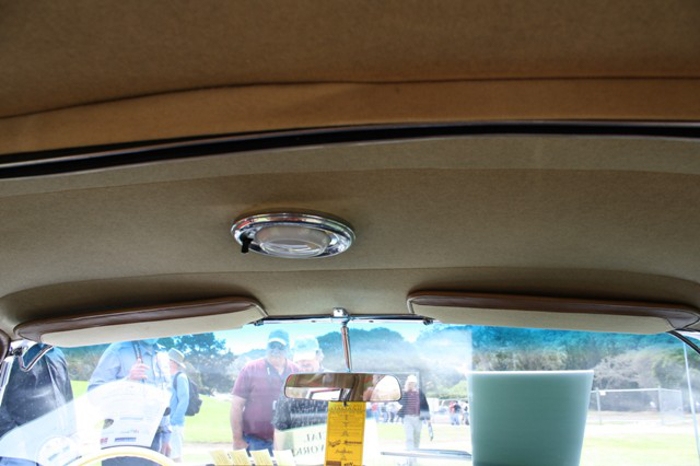 View of the original broadcloth and leather trimmed sunvisors.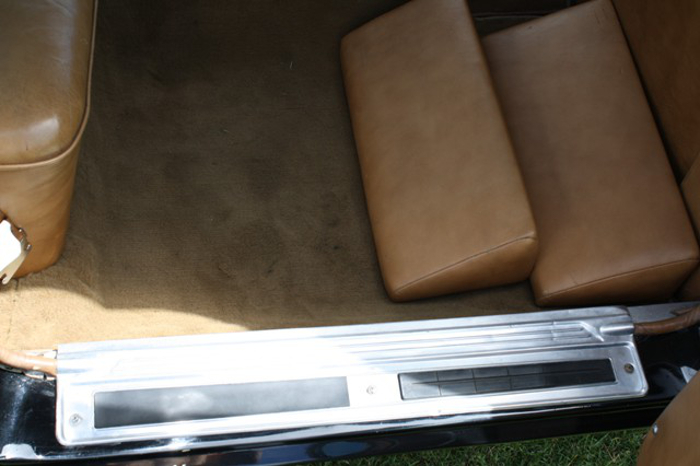 Beautiful wool carpeting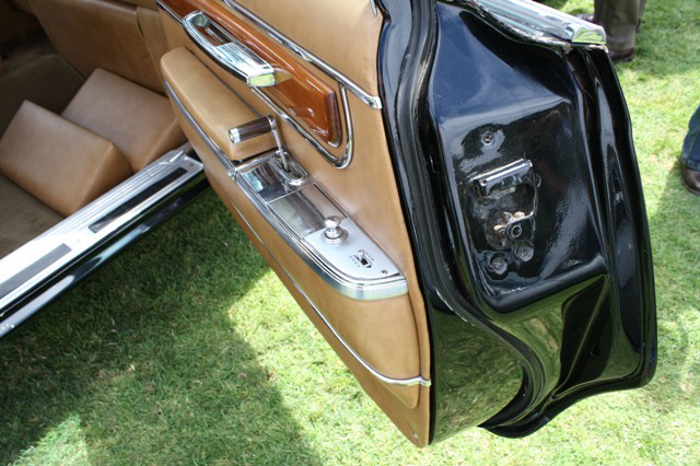 Perfectly finished doorjambs, with all new weatherstripping.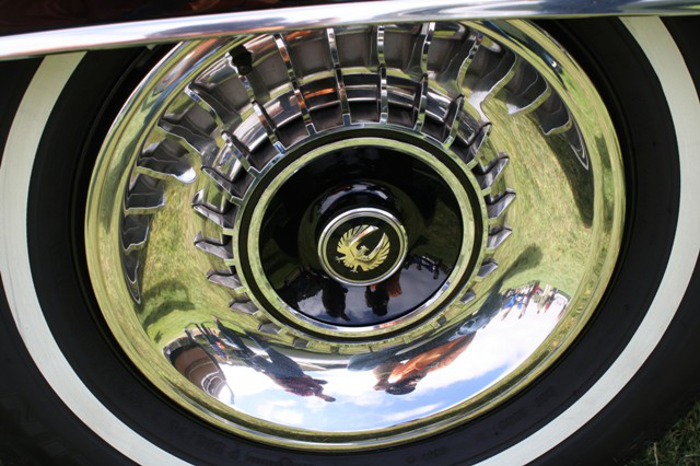 Perfect hubcaps and emblems.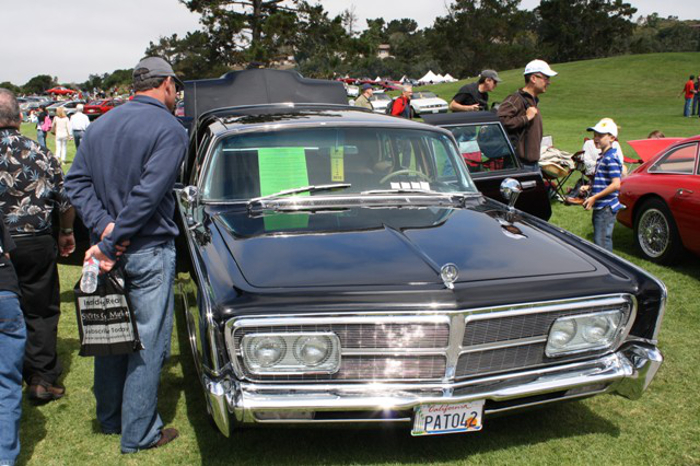 It really drew a crowd at the Concorso Italiano - everyone really loved seeing it, we got nothing but positive comments and appreciation that day!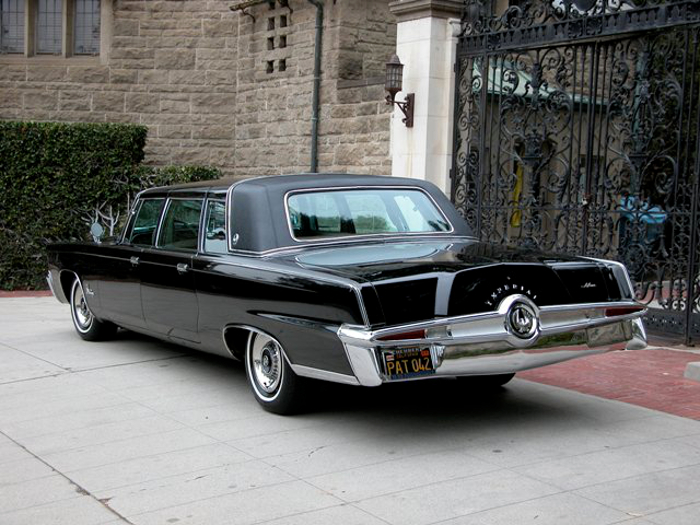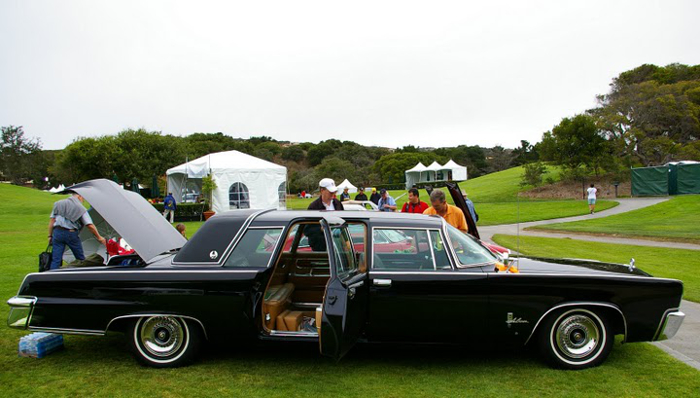 One last view!
If you are the owner of this fine automobile, please write-in to us and tell us about yourself and more about your Imperial GHIA Limousine.