Mark and Lillian Pappas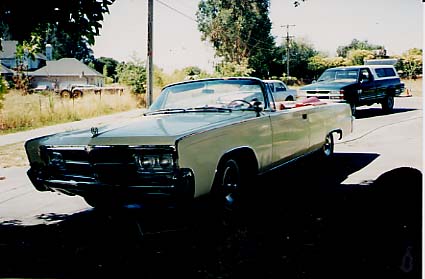 ---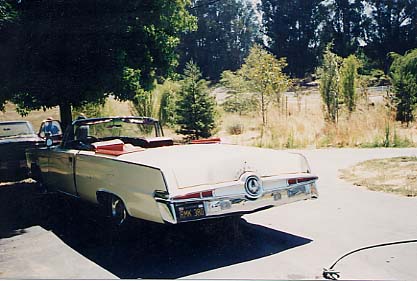 About 30 some odd years ago I grew up near San Francisco 's Auto row as it was called .
I worked in a gas station at about 13 years old near the auto dealerships .
The previous owner of the yellow imperial would quite often
stop by the gas station which was about two blocks from the vanNess
chrysler plymouth dealer . As years went by and I eventually grew up we
moved north , three years ago I was looking in the car sale ads and
found the car in question for sale.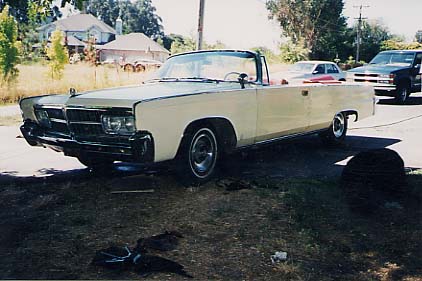 When I arrived at the car I almost
walked away because of the rust in some areas of the body . however it
seemed the car called me back and I purchased the car from the widow of
the original owner .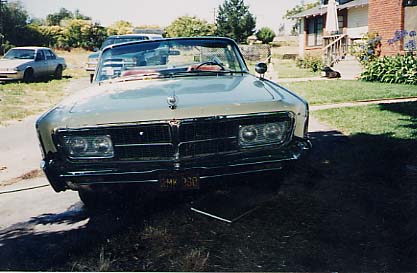 When I checked the registration I recalled the
name of the owner of the car and remembered it from my youth. The
certicard was still with the paper work and it shows purchased at
Van ness chrysler plymouth .So I believe I did not find the car it found
me. The car is now in the body shop for the rust repair I am not now
going to paint it .It will have some primer on it . The pictures I
will send you are before the body work so it is all yellow ,and looks good
from the photos.