Rob Frerejean's 1965 Imperial Crown
---
Imperial Home Page -> Imperials by Year -> 1965 -> Rob Frerejean
---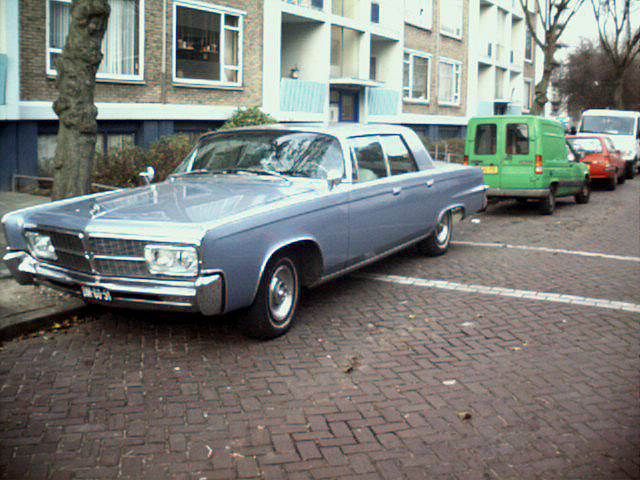 MY 1965 IMPERIAL Crown
This car is my pride. My car is living in The Netherlands. I don't have a garage to work in it, so I
do everything on this place where you see the car now. Only body work and work
on the engine is done in a garage. She's used to rain. I treath her well.
VIN number Y253247305 to prove it's a 1965 from Jefferson Ave, Detroit Michigan USA
The front is SOOOO cool.
We in Holland use Gas where everybody is cooking on. It's so much cheaper. The V8 8 liter Engine
Tell me what you think of my car and mail me your comments.
I use AOL for my Chrysler friends at nick "rfrerejean"
---
This page was last updated September 30, 2003. Send us your feedback, and come join the Imperial Mailing List - Online Car Club
---