Wayne Jorgensen & Paul's 1966 Crown Convertible
---
Imperial Home Page -> Imperials by Year -> 1966 -> Wayne Jorgensen
---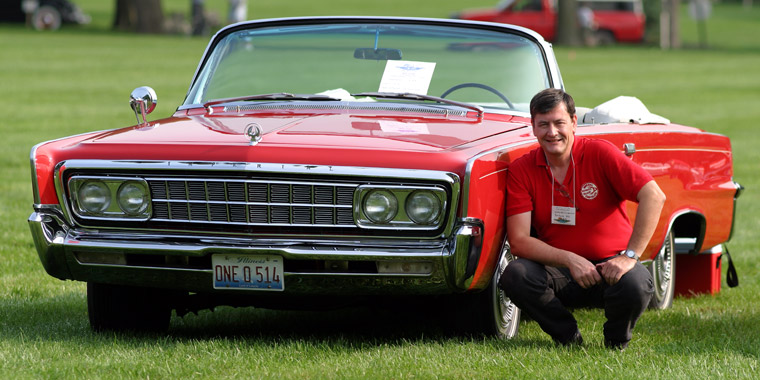 (Click on any image for a larger view. Or click here for a huge, printable version of the picture above.)
Hi, my name is Wayne Jorgensen. I live in Batavia, IL, a small town of 17,000 people about 40 miles straight (due??) west of Chicago. My partner, Paul, and I have been together for 8 years and live in a small cottage on the banks of the Fox River. We have a dozen 150 year old oak trees in our yard. We even have a rose covered picket fence!! I have two sides to my brain: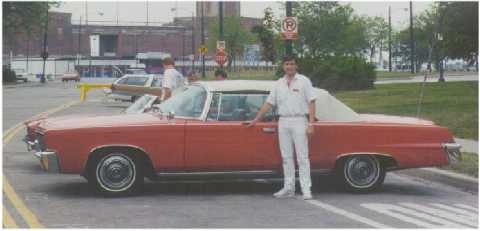 The boring half, I use as a Private Practice CPA. I just started my practice about two years ago, so I am still in the "struggling" stage!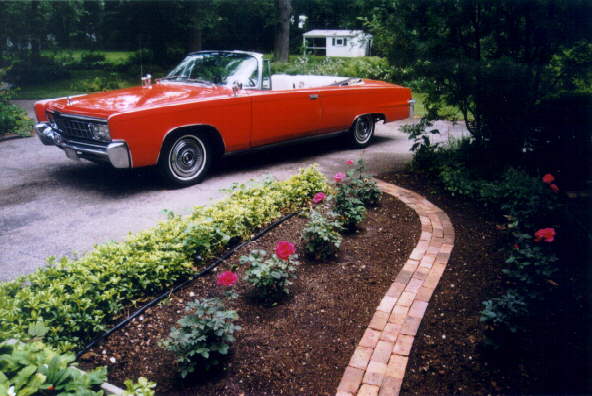 When it isn't tax time, I use the "creative" side of my brain, to organize and promote my own 20th century antique show. It also helps pay the bills. By 20th century antiques, I am referring to decorative arts of the first 70 years of the 20th century. Styles include: Art Nouveau, Arts & Crafts, Art Deco, and Mid Century Modern (50's). My show is called: "20th Century Limited" ( named after the New York Central train that ran from NYC to Chicago. The 1938 version of the train featured a streamlined locomotive designed by Henry Dryfuss - one of the important 20th Century Designers. I use images of the train in some of my promotional materials. Last year I was able to combine my enjoyment of automotive design with my enjoyment of industrial design by combining a car show with an antique show that I manage. We even had a guest speaker discuss "Eight Great Automotive Designers" ( one of the greats was Virgil Exner Sr.). I am also active in the gay car club: Lambda Car Club. I'm on the national board (Treasurer) and also one of the Co-Directors of our local (Lake Michigan) region. I've enjoyed the gay commaradire of both Lambda car club and the Gay SIG of IML This year the Lambda Car Club - Lake Michigan Region's (LCC-LMR) 4th of July Picnic will be at our house. We are inviting our other local regions (MO, IN, & MI) to the picnic. I want to take this opportunity to invite anyone interested from IML to the picnic as well. We plan to put up our guests in fellow members homes, so your primary out of pocket expense is food & gas money. My Imperial is a red ( as in resale red ) '66 convertible ( One of 514 made, hence my online name as well as my license plate). Does anybody remember the mid 60's AAMCO transmission commercial that featured Zsa Zsa Gabor and either a '64/'65/'66 Imperial convertible? The tag line was: "take your transmission to AAMCO, and tell them Zsa Zsa sent me!" Well it certainly made an impression on me. I would love to get a copy of the commercial someday.
---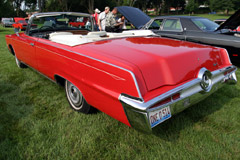 Pictures from the National WPC Meet, Omaha 2004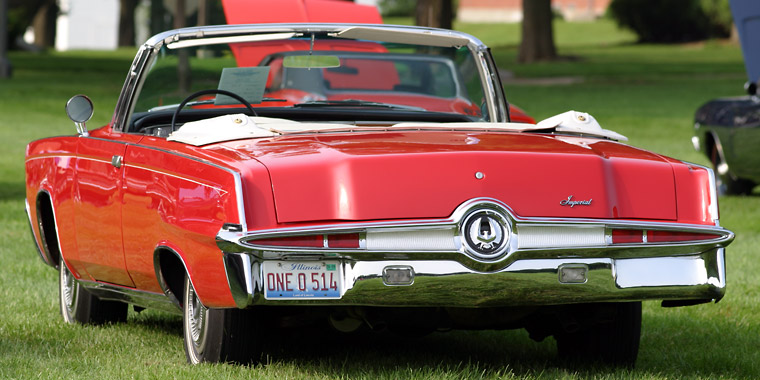 ---
This page was last updated July 18, 2004. Send us your feedback, and come join the Imperial Mailing List - Online Car Club
---