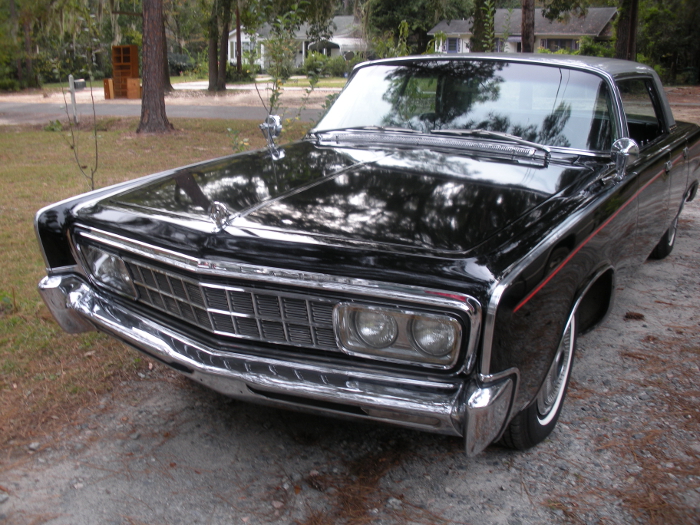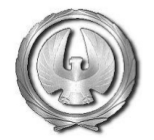 1966 Imperial Crown
440 Cubic Inch V-8
Factory Air
Power Steering, Brakes, Seats (with recliner) Windows, Vents, Locks and Antenna
Search-Tune Radio with floor mounted control
TorqueFlite Automatic Transmission
Original Interior including real walnut inserts on dash and doors, leather bolsters, and jacquard embroidered seat panels
The Imperial was Chrysler Corporation's flagship car; Chrysler supplied all of the vehicles for "The Beverly Hillbillies" TV sitcom ... including an Imperial for the use of Milburn and Margaret Drysdale
The 1966 Imperial was the first production car to utilize computerized quality control during the entire assembly and testing process. An IBM 1710 was used ... weeks before the car was ever built!
Proudly owned and driven by Mitch Parker and John McCall, Palmetto, GA
Our Crown has led a pampered life, having no major restoration and attaining mileage of just over 92,000. We purchased it from an executive with Northrop-Grumman Aircraft Corporation in Jacksonville, Florida who advertised on this site.
The Imperial is fitted with numerous options including: AM-FM radio, twin power seats, auto-pilot, rear defroster, electric door locks, air conditioning, and an automatic beam changer. It features the standard leather and Spanish scroll jacquard upholstery. Except for one small tear, the condition of the seating is remarkable and is a testament to the quality Chrysler put into their finest of fine cars. Of interest is the fact that our lower-priced Crown received more Claro Walnut trim than the more expensive LeBaron! The wood is exceptionally nice as is carpet, headliner, and still-supple black leather trim.
The car was originally finished solely in Formal Black. When we elected to re-paint the Crown, we wanted a scheme that was less "funerial" and, with the help of Imperial collector, Chris Hawkins, we changed the roof color to the factory Silver Mist and added a Spanish Red pinstripe. The car now has a much sportier guise.
This Crown was originally delivered to a dealer in Pennsylvania. We suspect that the car originally served as a "rum runner" -- transporting illegal liquor. The Crown has a set of helper springs at its posterior and the rear compartment looks as if it has never seen a passenger!
Our Mrs. Drysdale will be joining a new stable mate ... we have recently purchased: a 1966 Crown Convertible in Daffodil Yellow with Black Leather. Her name? Of course, Miss Jane Hathaway.
John Clark McCall, Jr.
jcmdc@windstream.net
Click on photos to see larger versions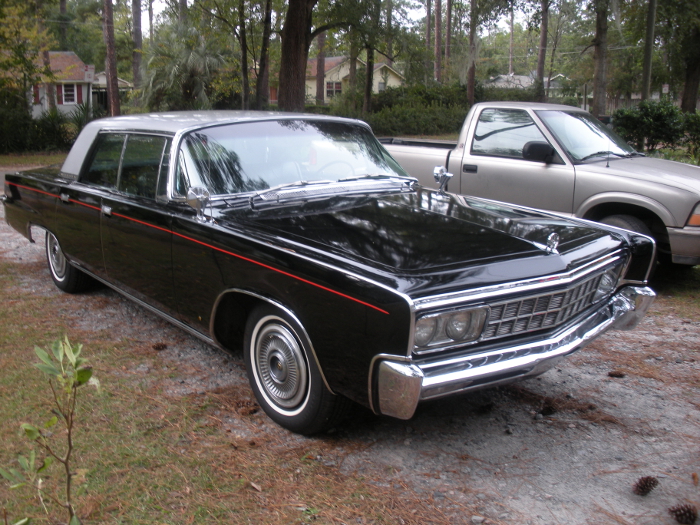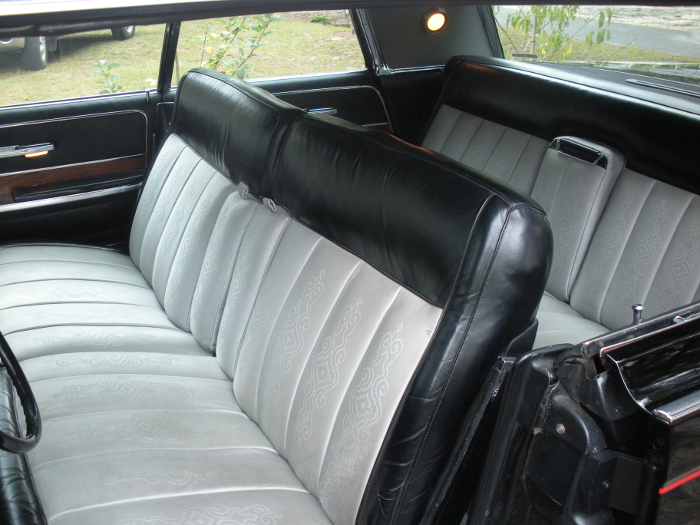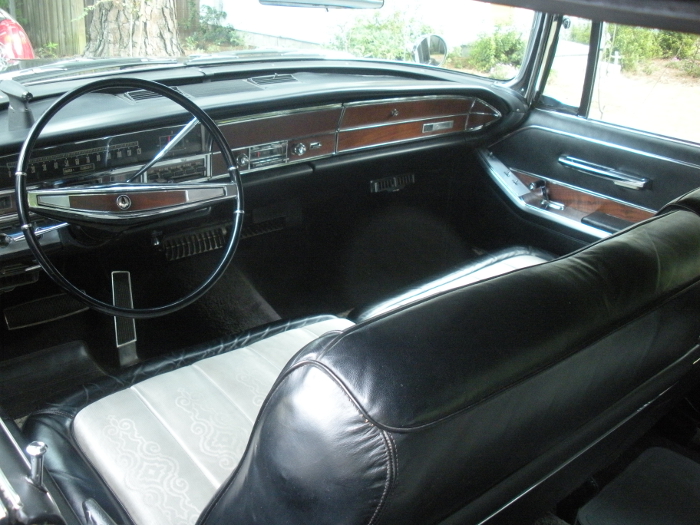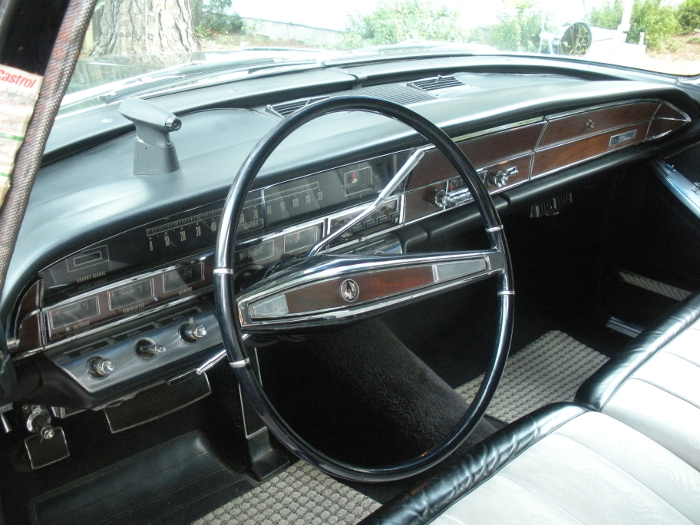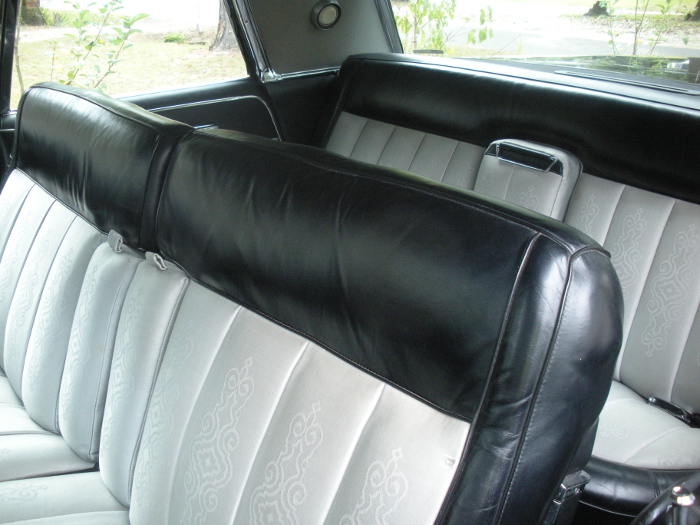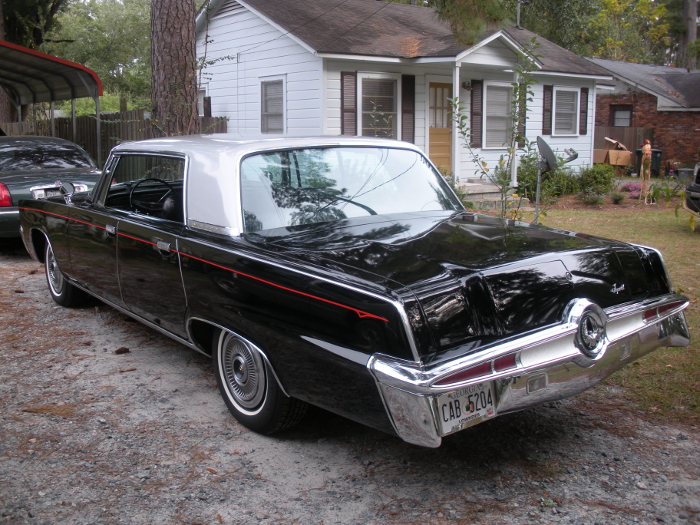 We hope John and Mitch will share more photos of this very nice Crown with us soon!