"Miss Jane Hathaway"
A 1966 Imperial Crown Convertible
---
Imperial Home Page -> Imperials by Year -> 1966 -> Miss Jane Hathaway
---
Click on photos to see larger versions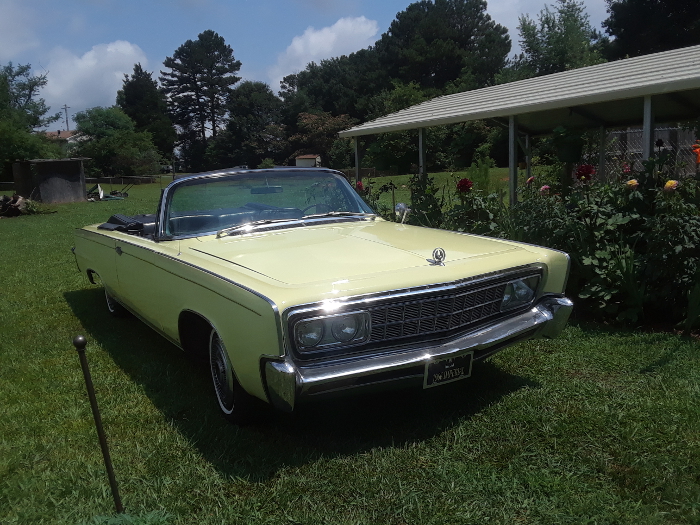 We have known this Imperial for over thirty-five years as it was formerly owned by our good friend, Robert Carpenter of Rutherfordton, NC. One of 514 built in 1966, this Crown was originally delivered to California and was equipped with Chrysler Corporation's early version of the "cleaner air package". The convertible has the usual accessories, including the original parade boot pictured. Robert Carpenter changed out the AM Radio for an FM unit.
Click on photos to see larger versions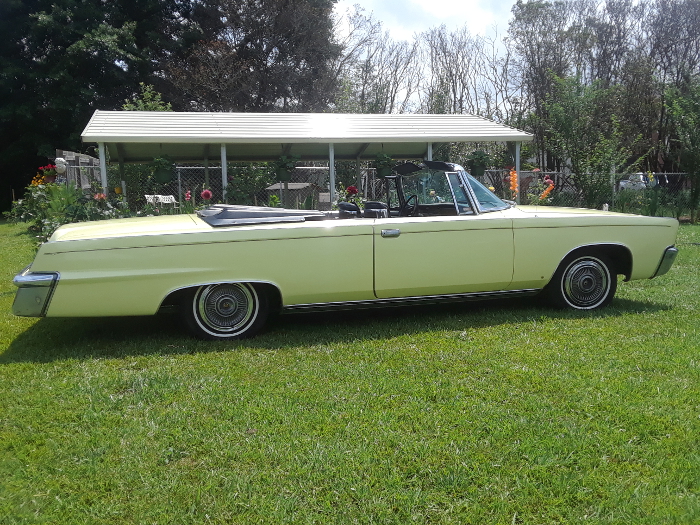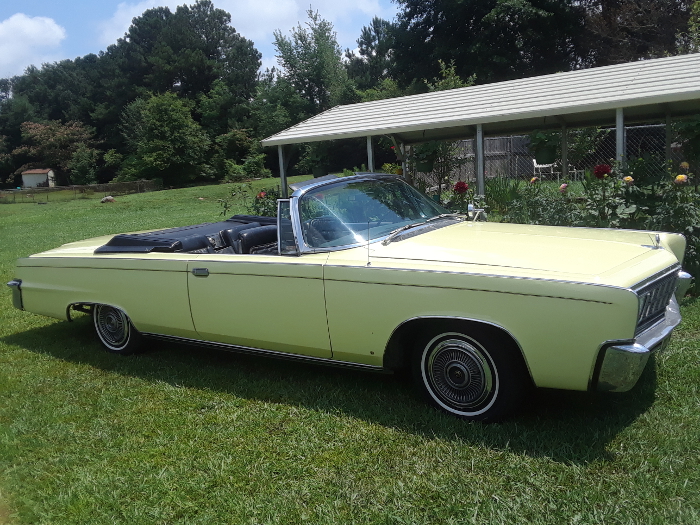 As most Imperial enthusiasts know, the Imperial was Chrysler's flagship car and was used often in the vehicle lineup for "The Beverly Hillbillies" television sitcom ... including an Imperial for the use of Milburn and Margaret Drysdale. Although Miss Jane Hathaway, Drysdale's secretary, drove Dodge products in the show, it is fitting that this companion to our Mrs. Drysdale Imperial Crown Four-Door Hardtop be named for Milburn's courageous secretary. The car sat for over ten years, but started with little effort, needed no brake work, and with a bit of mechanical refreshing, she is an absolute dream to drive. She has recently been repainted in her original "Daffodil Yellow". We added a black pinstripe (which was available) and changed her original white vinyl top to a more practical Hartz Cloth version in black. Next is the refurbishing of her leather interior. This car is proudly owned and driven by Mitch Parker and John McCall and fulfills a lifetime dream to own a convertible version of the "Incomparable Imperials of 1966".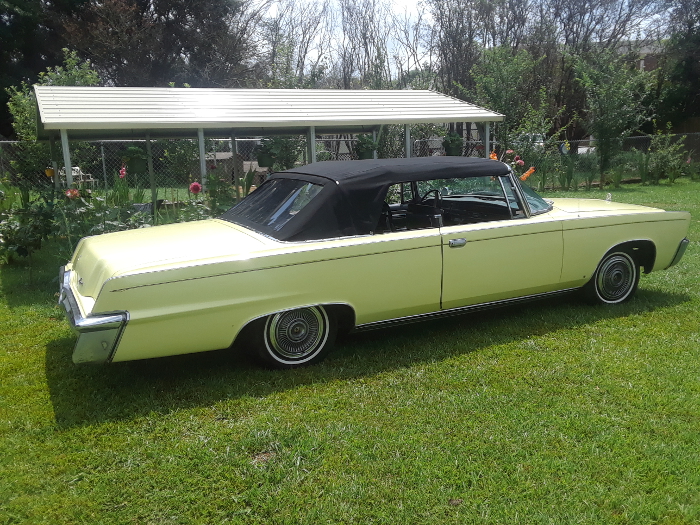 We hope John and Mitch will send us more photos and keep us posted on their Imperial adventures.
---
This page was last updated January 2019. Send us your feedback, and come join the Imperial Mailing List - Online Car Club
---