This is Matt Finnie's 1967 Crown Coupe, he is one of our members from the UK :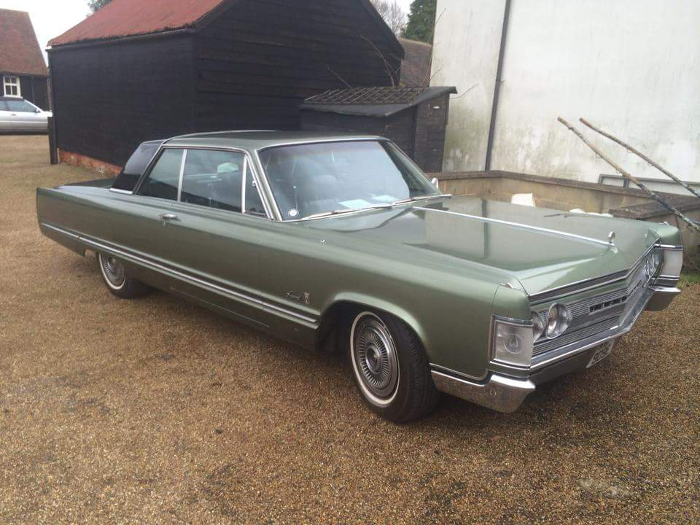 Here is his Data Plate :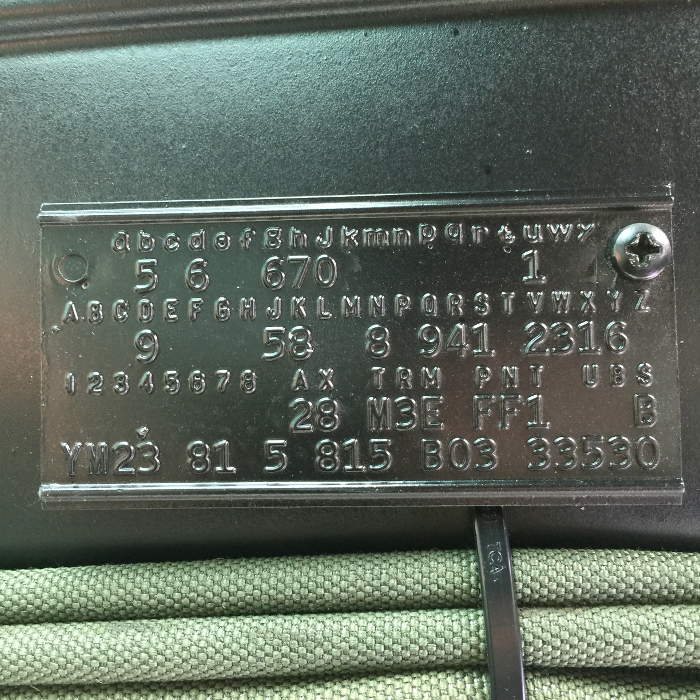 Matt was kind enough to supply the photos and codes information found here:
Options this 1967 Imperial has, and I believe to be original are:
Auto Pilot
Auto headlight dimming
Electric bucket seats (may have been standard for the 2 dr crown)
A/C fed only
Tinted glass
Tilting steering wheel
Vinyl roof (although that has now been removed and painted gloss black)
Name plate on dash (reading R.A Nebergall)
I believe the car came originally from Oregon and ended up in Las Vegas. It was then shipped to the UK where it spent 2 years in Bromley London before ending up in Norwich with me 2 years ago.
**************************************************
Pages from the 1967 Service Manual courtesy of Henk Uijttenhout :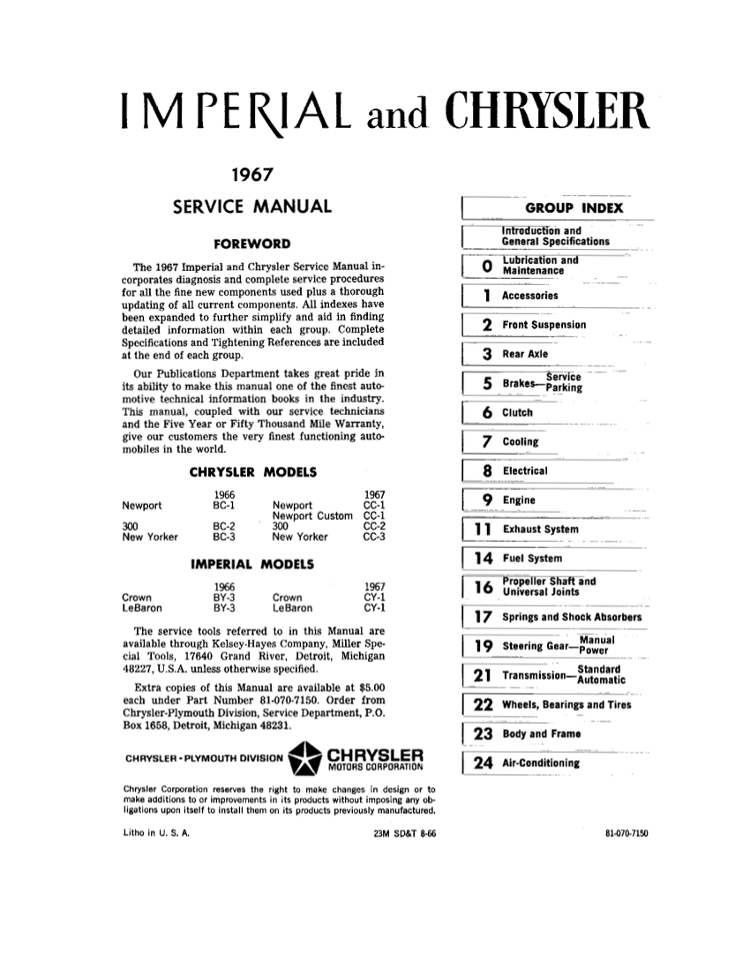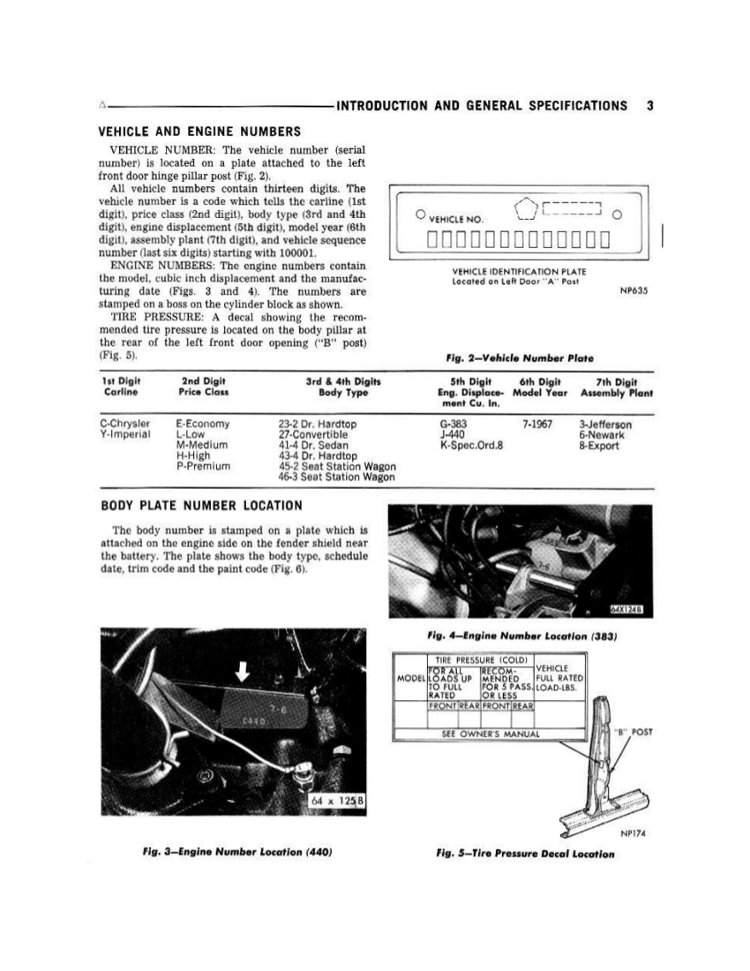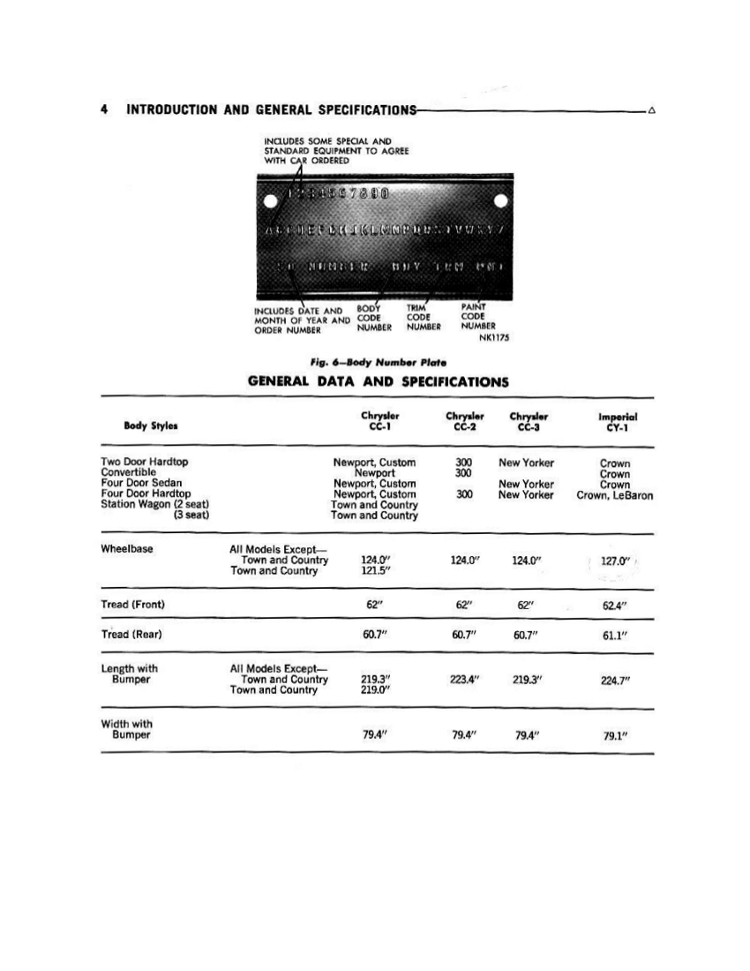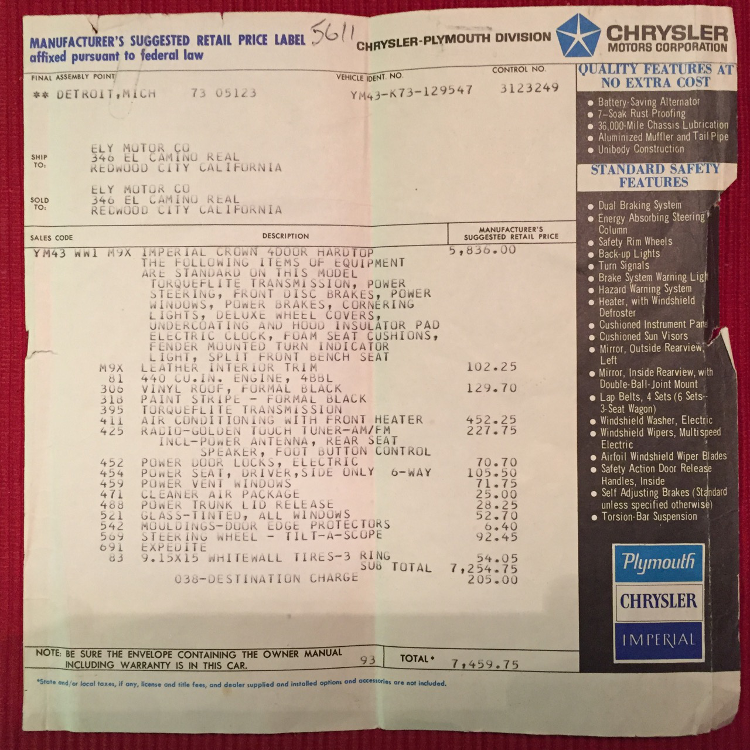 - - 1967 Trim Codes that we know - -
038 destination charge
81 440 cu.in. engine, 4bbl
83 9.15x15 whitewall tires - 3 ring
306 vinyl roof, formal black
318 paint stripe - formal black
395 torqueflite transmission
411 air conditioning with front heater
425 radio - golden touch tuner - am/fm
includes power antenna, rear seat speaker, foot button control
452 power door locks, electric
454 power seat, drivers side only, 6-way
459 power vent windows
471 cleaner air package (California)
488 power trunk lid release
521 glass-tinted, all windows
542 mouldings - door edge protectors
569 steering wheel - tilt-a-scope
691 expedite
M9X leather interior trim
If anyone has any additional code information, please contribute to this page by clicking on the "feedback" link below, and sending us an email.
We will need much more information to decode the various codes.