We have had many requests to research the Data Plate Codes for 1967 and 1968. I have quickly put together a couple of pages here, to begin the process of decoding ...
Matt Finnie and John Sadowski were kind enough to supply some photos and information included here:
If you have any code information, please contribute to this page by clicking on the "feedback" link below, and sending us an email.
Also please see the links at the bottom of the page ...
We will need much more information to decode the various codes.
********************************
Pages from the 1968 Service Manual courtesy of John Sadowski :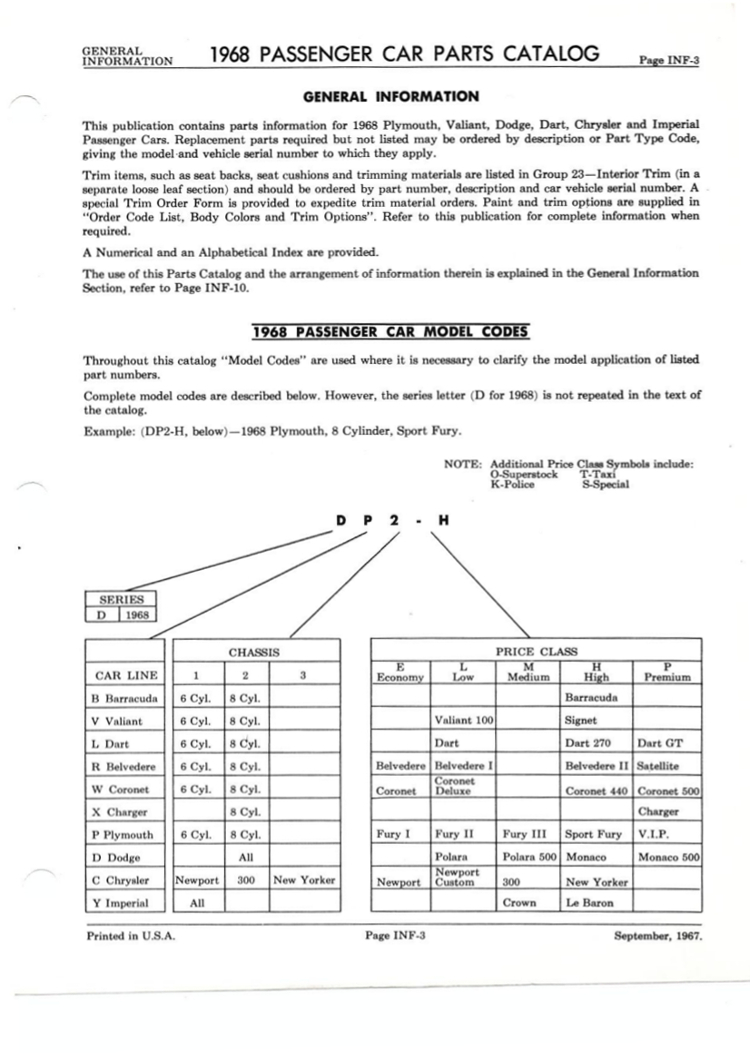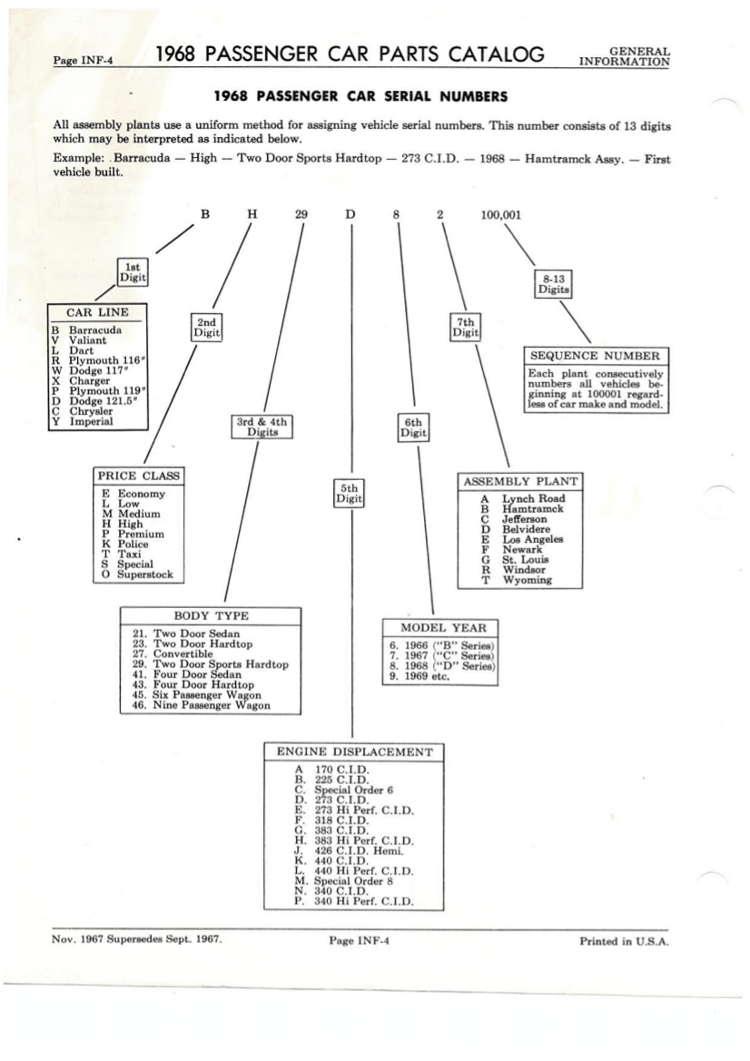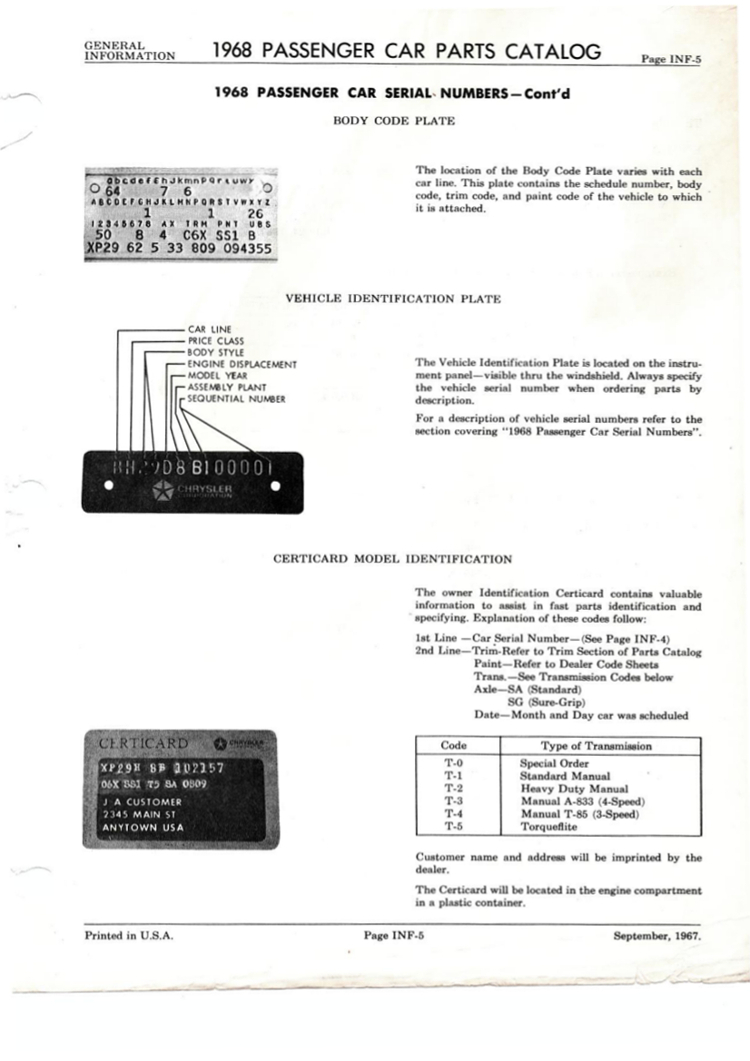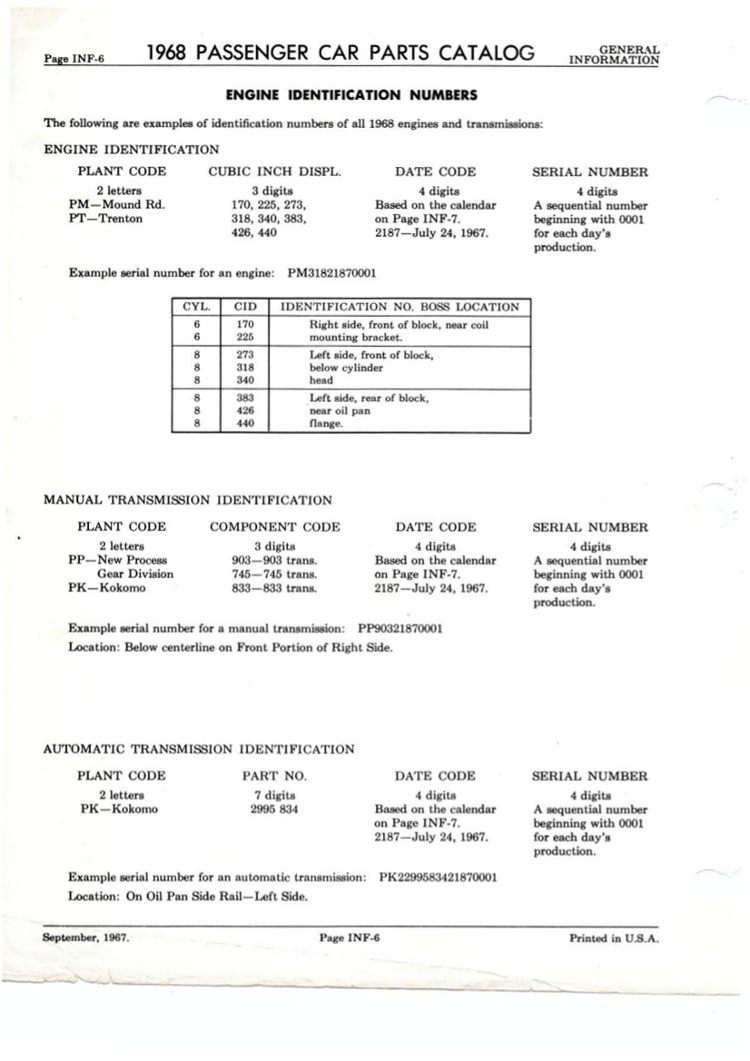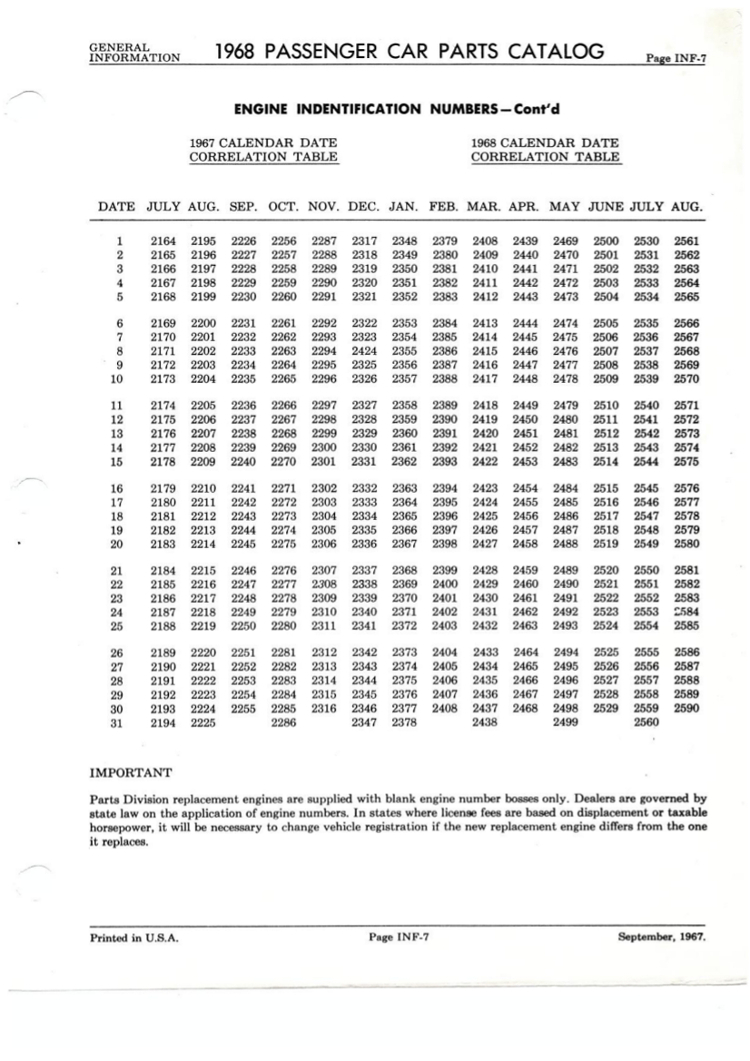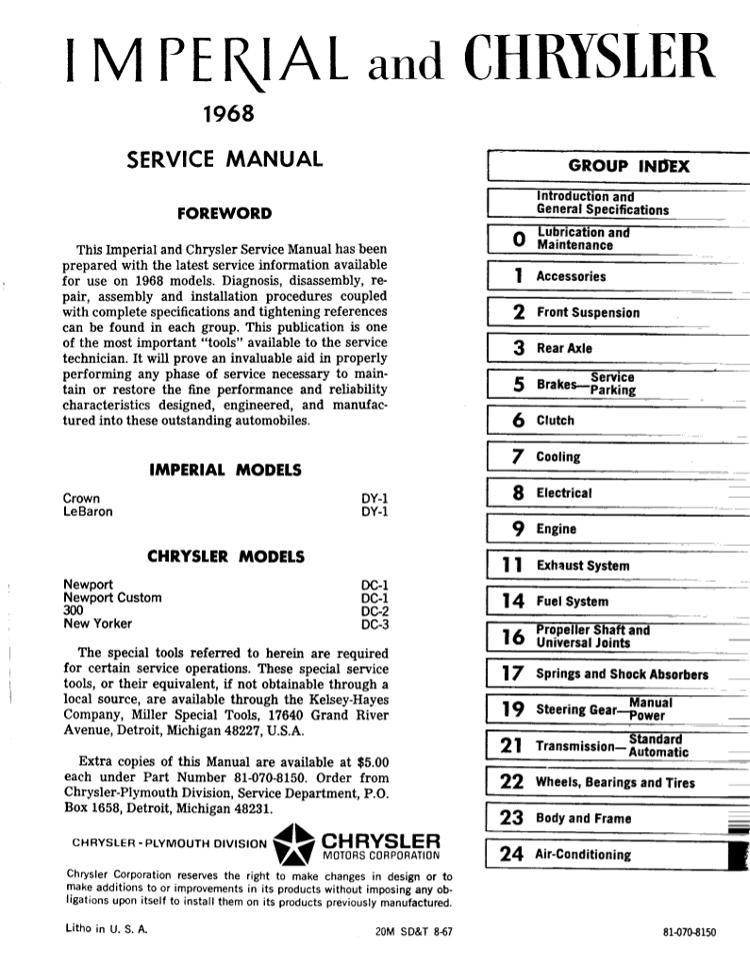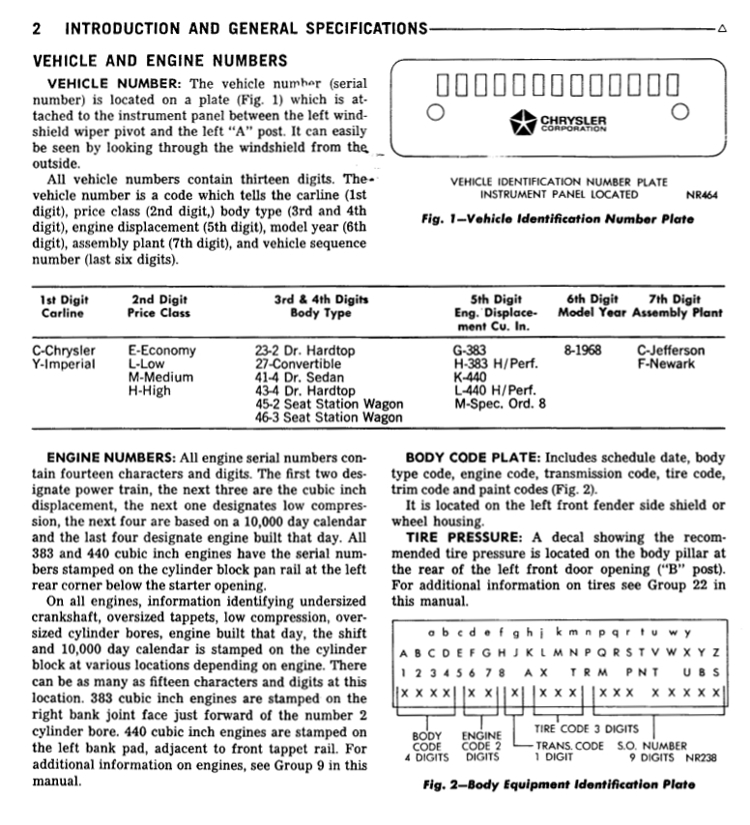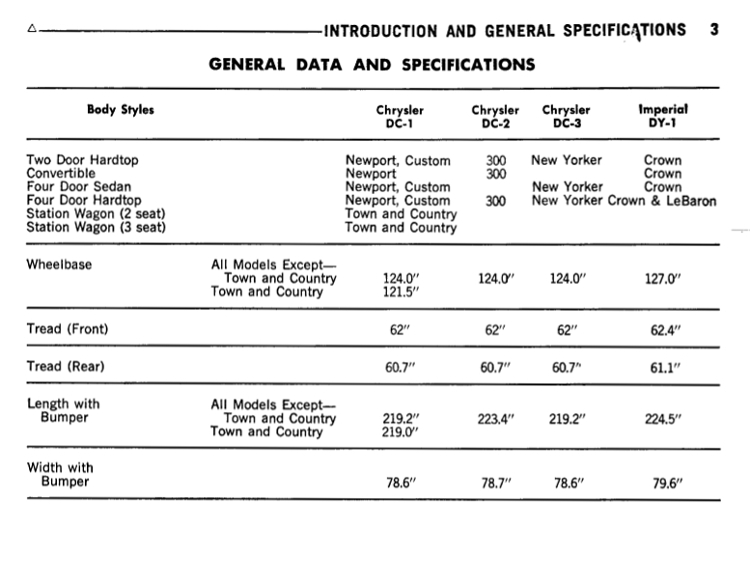 Also see the following links and pages for more information :
1968 INTERIOR & EXTERIOR MATERIALS