We received this message from Robert Hauser in the summer of 2019:
Here's what Robert had to say about his 1968 Crown Convertible:
I have a 1968 conv. with every option except the 8-track and speakers in the door. It has Head rest, passenger mirror, power vent windows & door locks, am fm seek radio, sentinel lights with auto dimmer, auto temp, trunk release, and dual snorkel air cleaner. I live in Mount Pleasant Pa which is about 1 hour south east of Pittsburgh. My father bought the car from a dealer who never titled it and had it about 10 years, till he acquired it. It has been in the family since the late 70's.
I did add a few of the options, but the head rest and sentinel lights were on the car including the radio and power windows. I did add the door locks and power vents and passenger mirror along with the dual snorkel. No one in their right mind would add auto temp so it came with the car also... LOL
Click on photos to see larger versions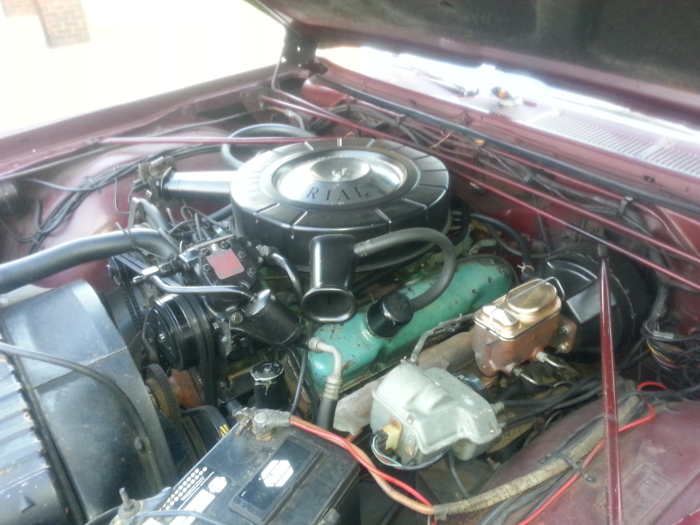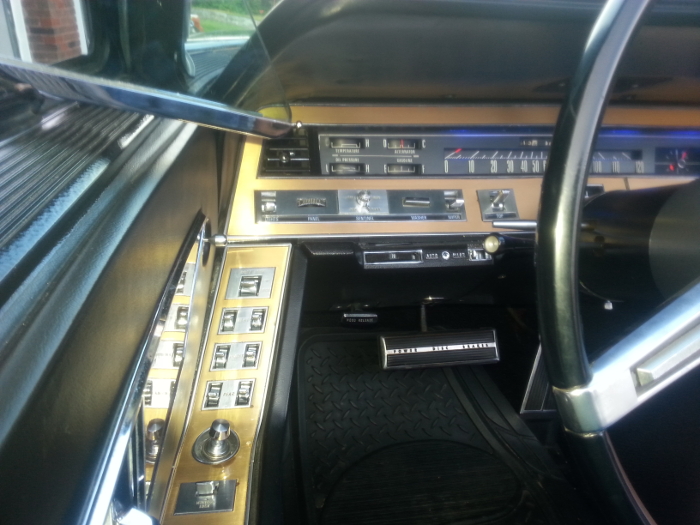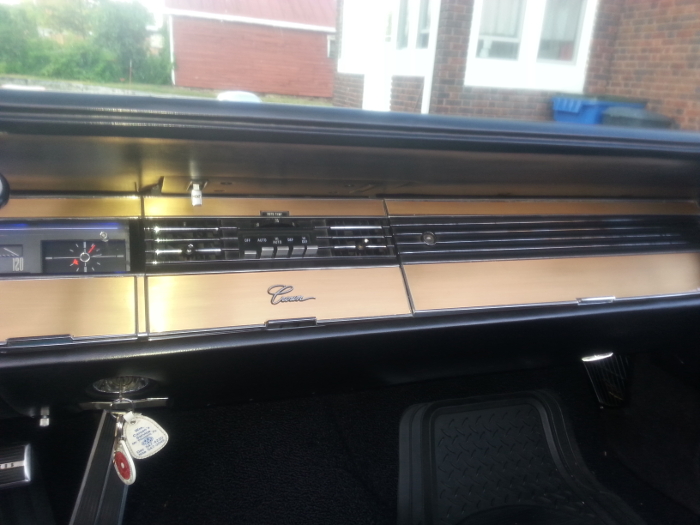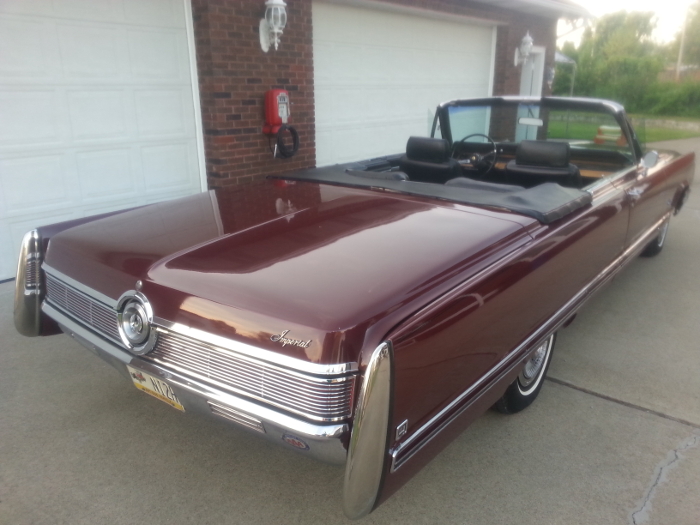 We hope Robert will send us more pictures of the interesting details and options on his very nice Imperial.