This car was recently offered for sale on Ebay in October of 2012.
Here's what the Seller/Dealer had to say about this Royalty Owned Imperial:
King Omar Bongo's 1968 Chrysler Imperial Le Baron 4-Door Hardtop
Numbers matching - Correct VIN: YH43K8C271245
European Export Order with original green/orange French diplomatic number plates 33971. Original miles or 54353 kilometres. Original European registration title & documentation included.
This 1968 Imperial Le Baron is a very rare one owner chauffeur limousine, built and manufactured in Jefferson, MI as an Export Order "sold car". King Omar Bongo from the Republic of Gabon special ordered this Imperial made to his specifications in Paris in 1968 through Chrysler-Simca Automobiles of France. Simca at this time was the official distribution partner for the Chrysler cooperation in Europe, their offices were located on 136 Champs-Elysees in Paris, France. The official registration with the green/orange French diplomatic licence plates 43 CD 39 took place on October 7 in 1968 for the Embassy of the Republic of Gabon, 26 Avenue Raphael in Paris, France.
This Imperial served as King Omar Bongo's personnel Chauffeur-Limousine for representative diplomatic events in Paris. There is a functioning electric glass window divider between the driver and the rear passengers and dual air conditioning units. This 1968 Imperial is completely unrestored and in original condition, the drive train is numbers matching. Changed or renewed are mechanical parts like all braking hardware, brake & fuel lines, shocks, the original engine & transmission cooler, the original fuel tank and various other mechanical & electrical parts. The body with its original paint and original chrome is untouched. The original mileage is 33971 miles or 54353 kilometres. We have all original French registration paperwork and title to prove the origins of the Imperial. This outstanding Imperial drives and shifts very smooth and is ready to cruise long distances with the new owners. The 1968 Imperial LeBaron is located in Switzerland. Worldwide transportation via enclosed container is possible; we can gladly help you in arranging all customs and paperwork. We have more detailed pictures and a Tag & VIN decoding list avaliable.
Click on photos to see larger versions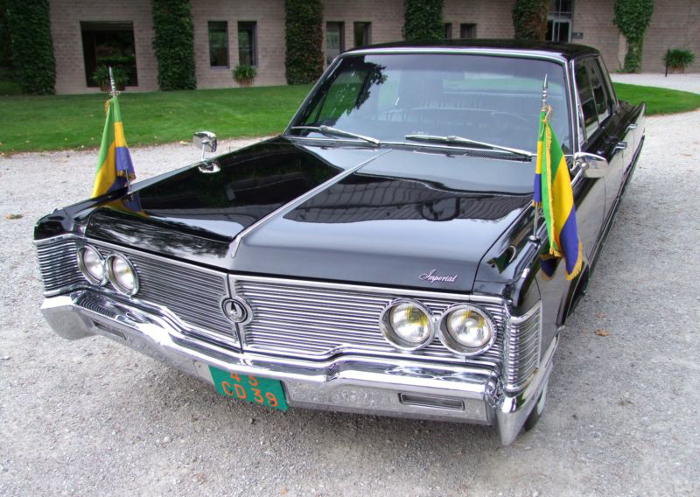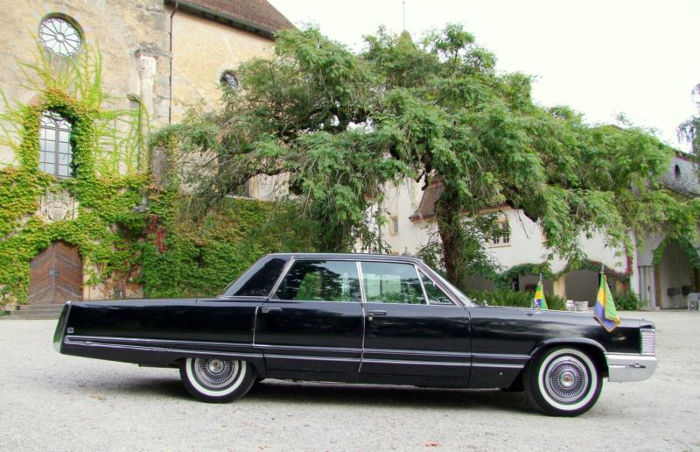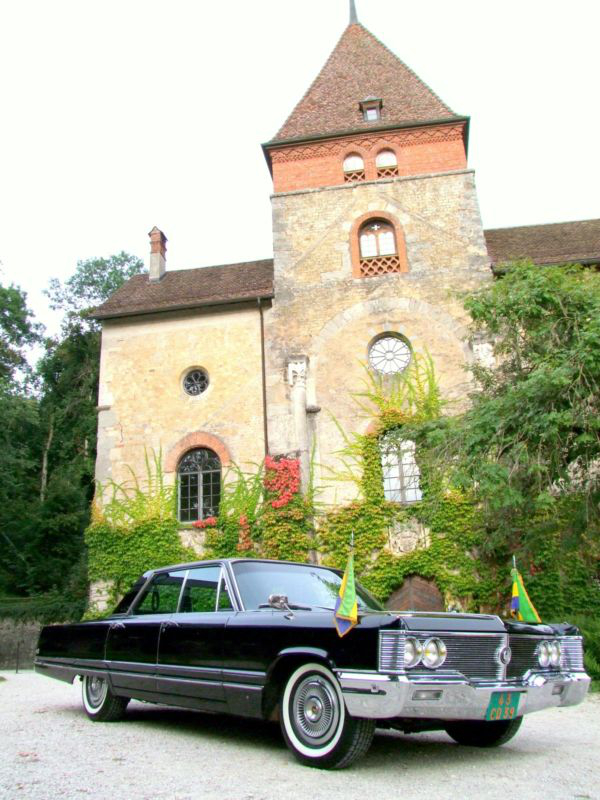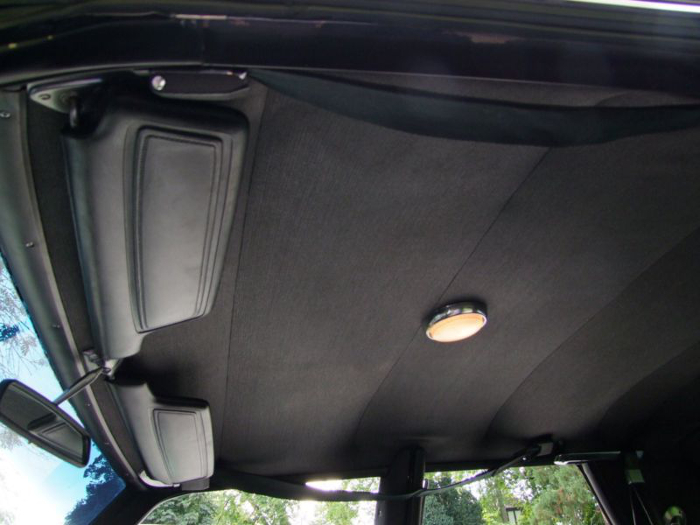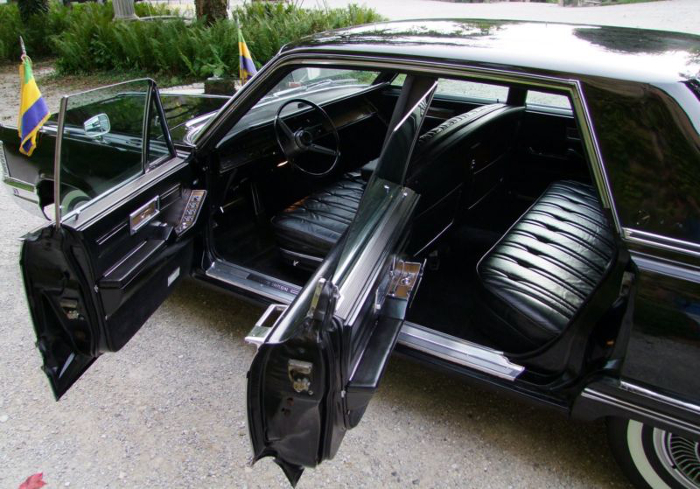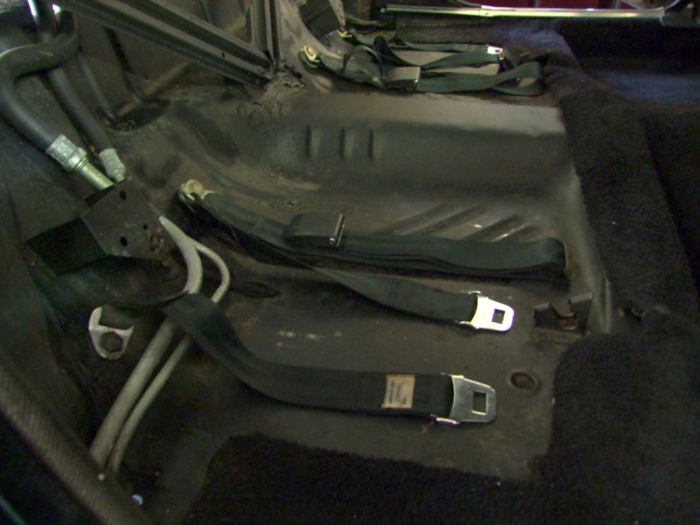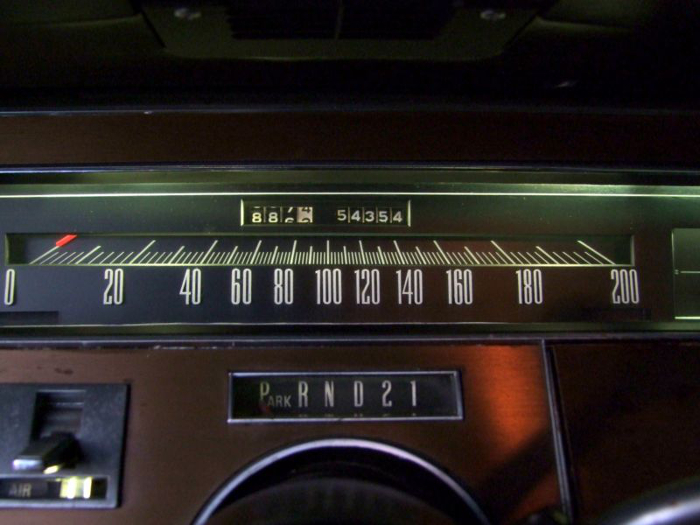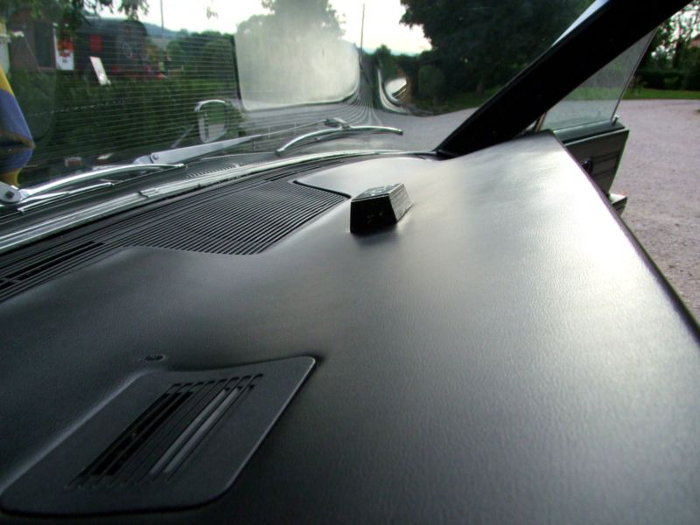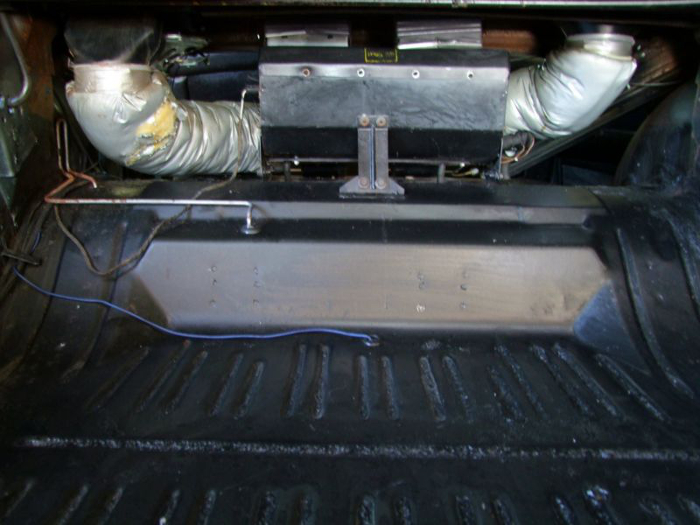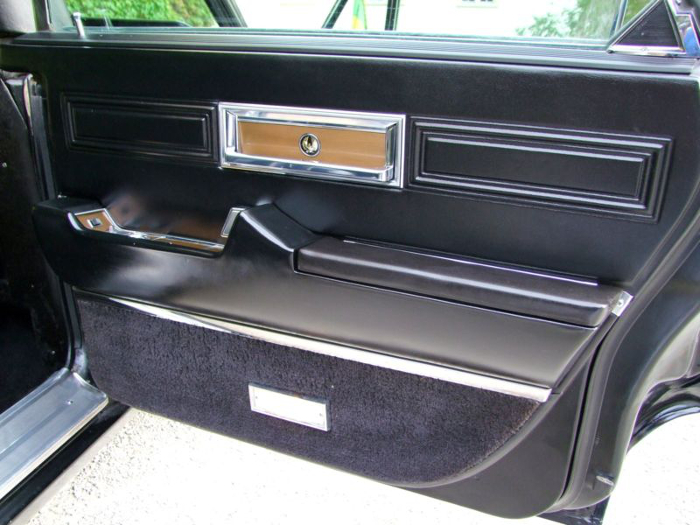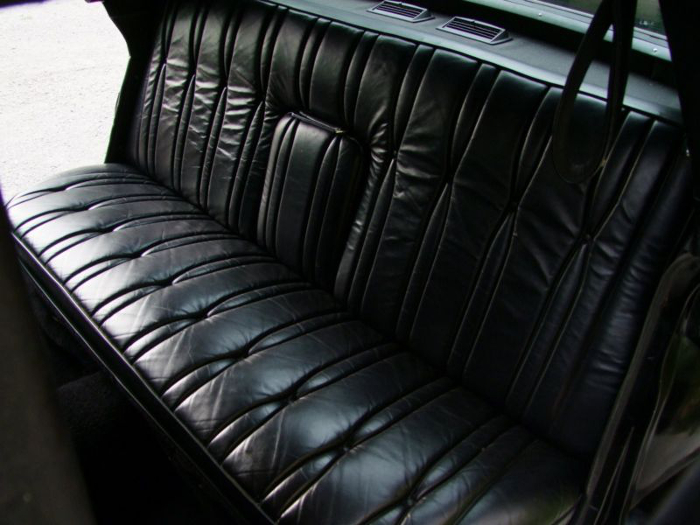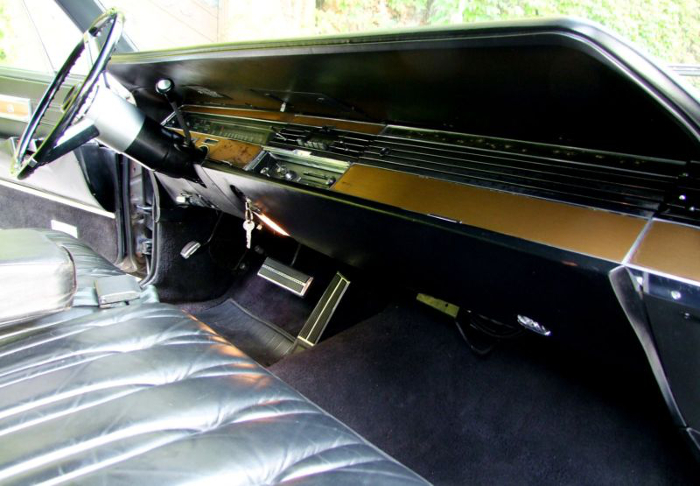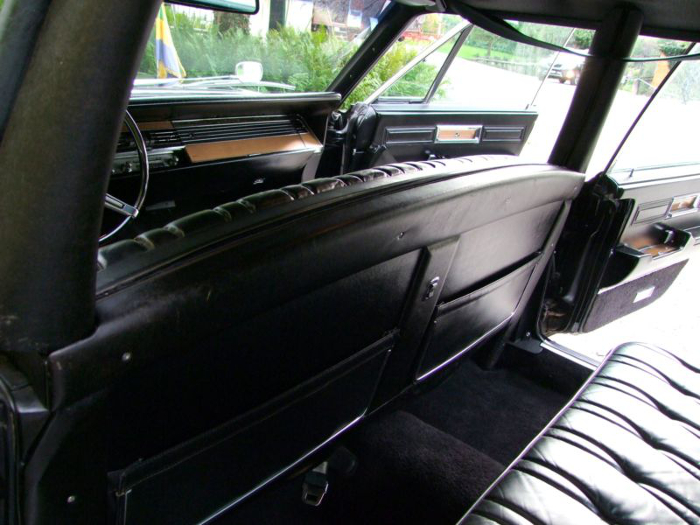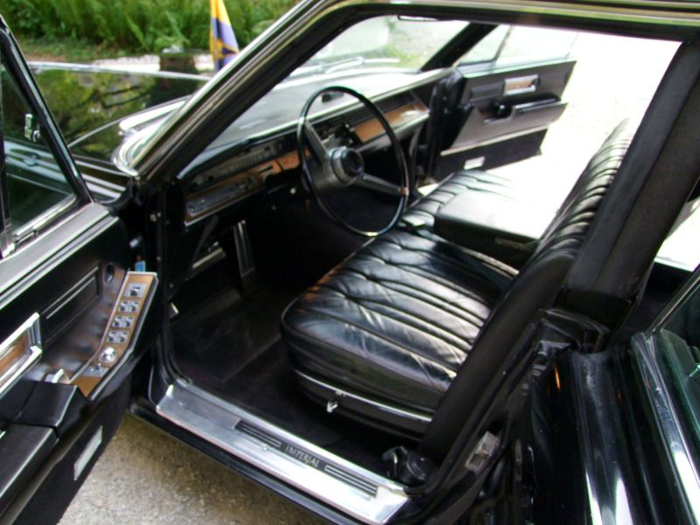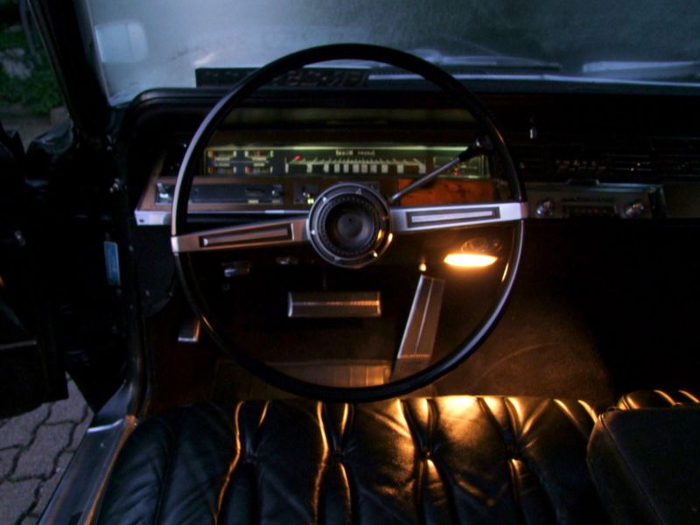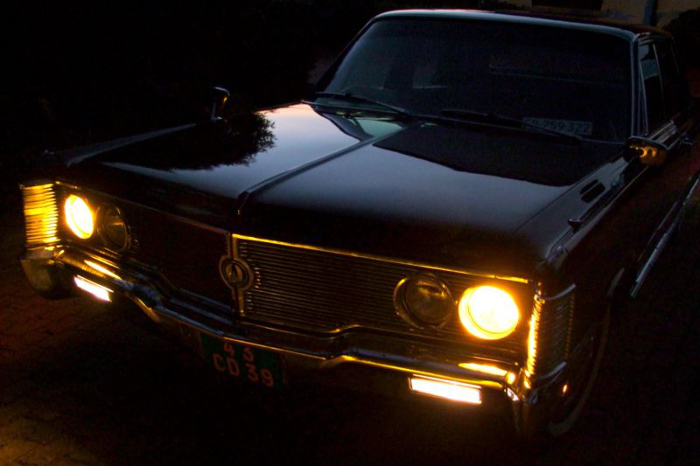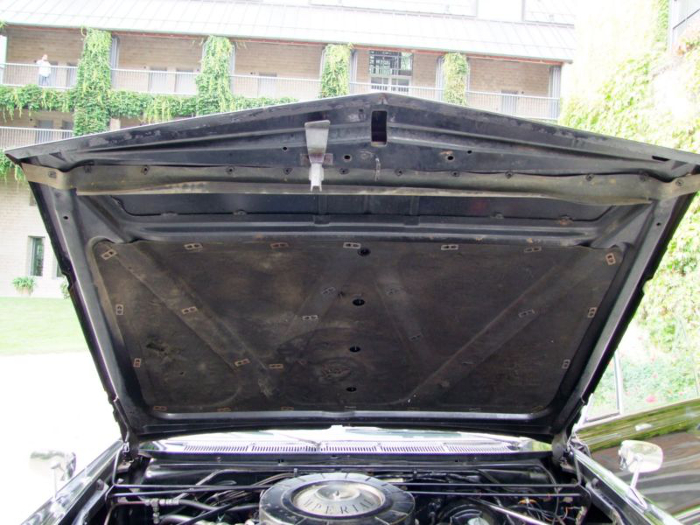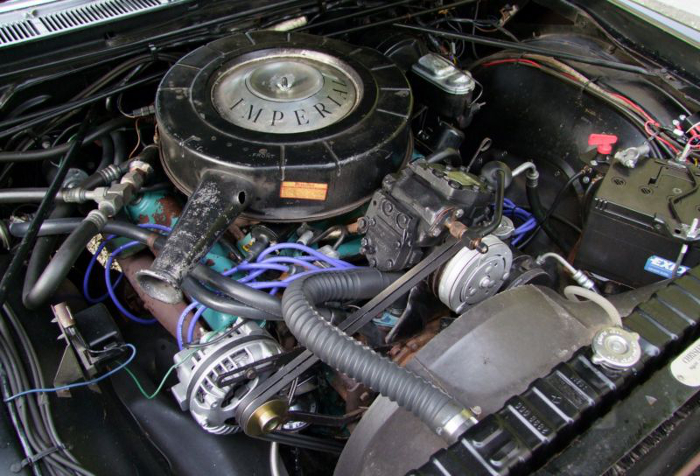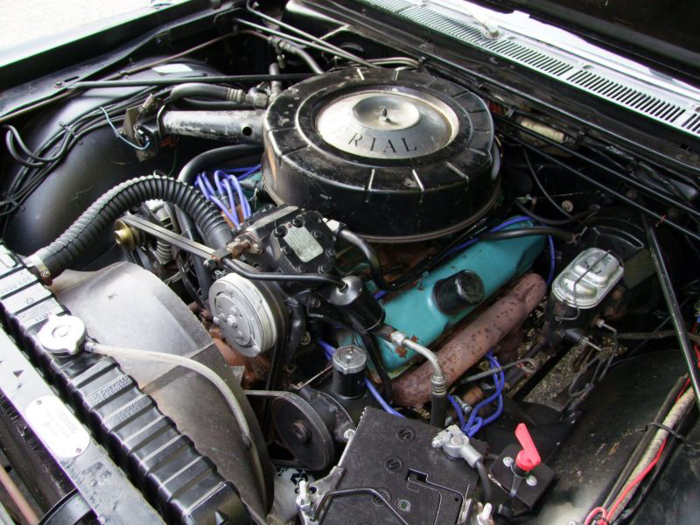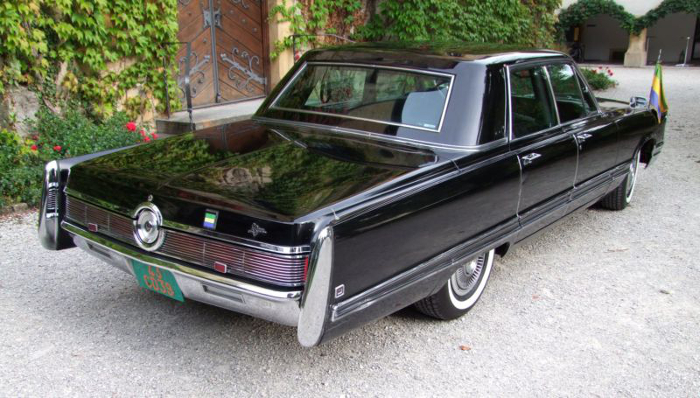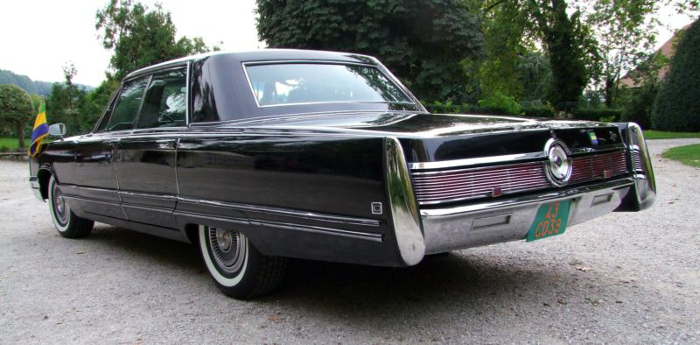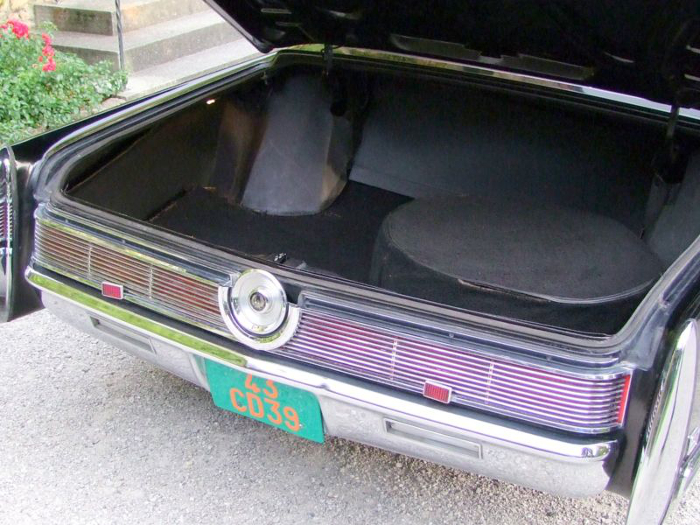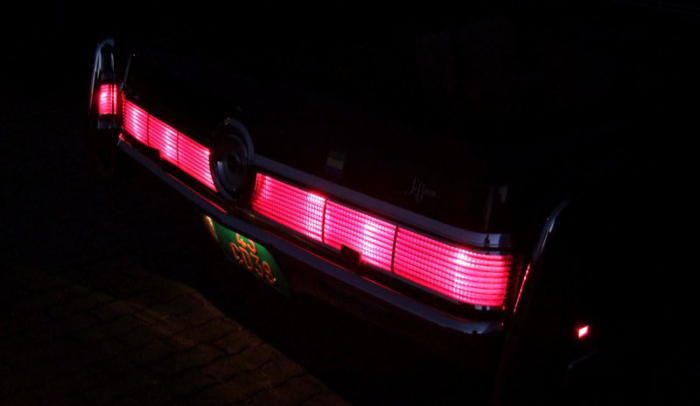 If you are the new owner of this Royalty Owned LeBaron Factory Limousine, please write-in and tell us about yourself and more about your unique Imperial.