1969 Imperial with Cloth Interior
---
Imperial Home Page -> Imperials by Year -> 1969 -> Imperial with Cloth Interior
---
One of our Members, Shawn, wrote to us in 2019 to tell us about this 1969 with a Cloth Interior...
Here's what Shawn had to say:
Has anybody seen or know of a '69 Imperial ever, that came from the factory with velour interior? This car for sale locally, and it has it on the door panels as well. If it's not factory, it's very professionally done, at least from the pictures. All the 69's I have ever seen were leather seats with matching color vinyl door panels.
The red 69 has a velour interior and interesting steering wheel....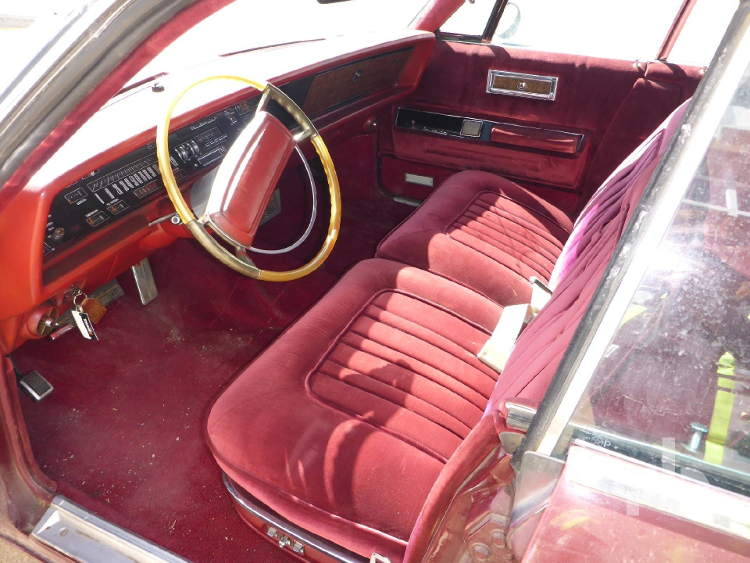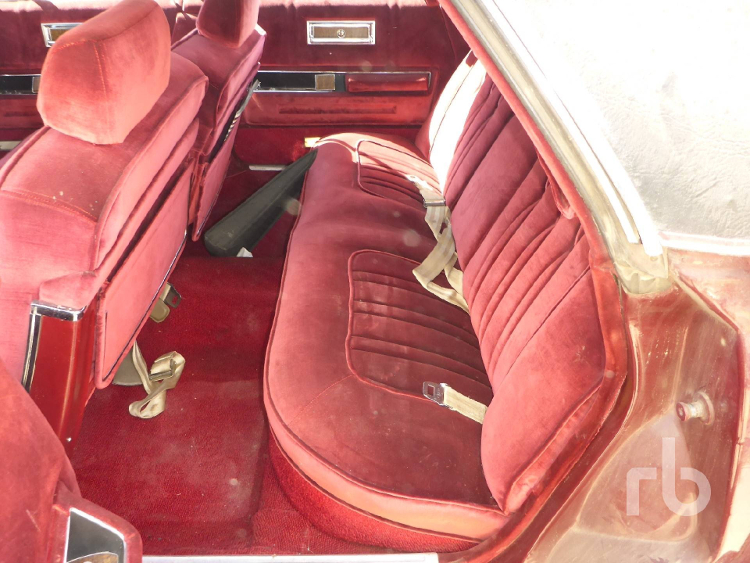 There was definitely a cloth seating option for 69's. Years ago I thoroughly examined a true 10k mile 69 LeBaron 4DHT fitted with a turquoise cloth seats. It wasn't velour but rather a smooth, somewhat glossy fabric. The door panels were trimmed in vinyl. That 69 LeBaron was a weird one ordered by a somewhat eccentric business owner in SE PA. It was silver with a black top and turquoise interior but the silver paint took on a slight green hue with age and clashed horribly with the turquoise interior. The car was stored in a humid garage for many years and the wear free interior had small black spots from mildew on the cloth and headliner.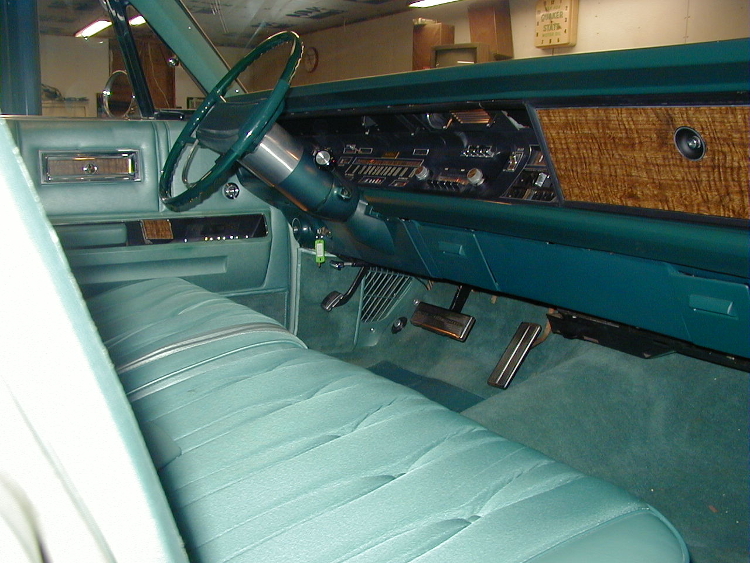 If you have any other photos or documentation of 1969 Imperials with cloth interiors, please click on the "Feedback" link below and let us know.
---
This page was last updated July 2020. Send us your feedback, and come join the Imperial Mailing List - Online Car Club
---