Wayne Jorgensen's 1971 Imperial LeBaron
---
Imperial Home Page -> Imperials by Year -> 1971 -> Wayne Jorgensen
---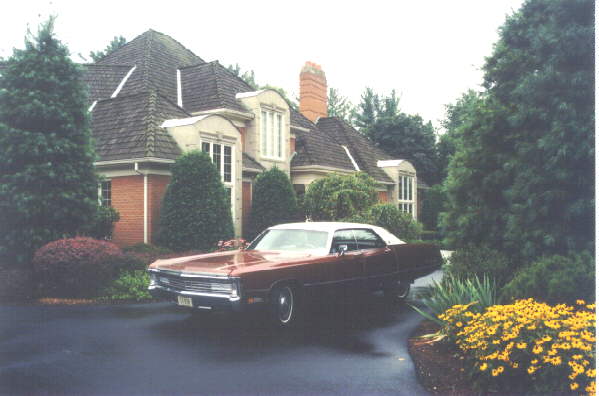 This 1971 Imperial LeBaron four door hardtop belongs to Wayne Jorgensen. Of this car, Wayne states,
This car was a Chicago area car all its life. It had just over 100,000 miles on it when I bought it. The man I bought it from purchased it in February of 1972 with 3000 miles on it. He gave me every receipt he had for the car for the last 30 years, including the original sales receipt. He traded in a 1967 Imperial and got $1,200 for the trade.
The car owes it relatively good state of preservation to the first energy crisis of the early '70s. At that time, the car was retired from everyday use and kept for vacation trips. Now it is my "vacation" car.
---
This page was last updated October 1, 2003. Send us your feedback, and come join the Imperial Mailing List - Online Car Club
---