Kevin Pacheco's 1971 Imperial LeBaron
---
Imperial Home Page -> Imperials by Year -> 1971 -> Kevin Pacheco
---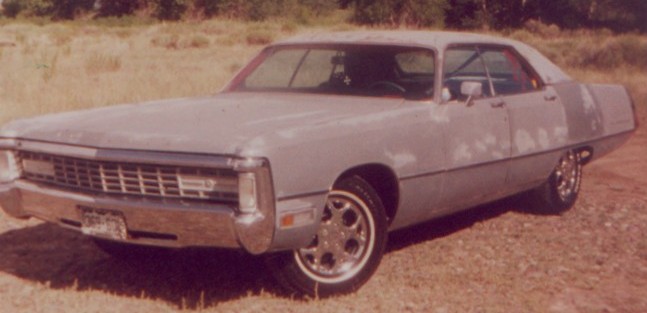 This 1971 Imperial LeBaron four door hardtop belongs to Kevin Pacheco. Of this car, Kevin states,
"I first got this car when I was 15 years old. It was owned by my grandfather before I got it, and to this day, we both work on it together when somthing goes wrong. I have always admired this car for as long as I remember. My junior high school class had a survey for the yearbook, and one of the questions was, "Who has the best car?" Mine won! I'm hoping to get this car prepared to be painted this spring (2002), and hope to get it painted this summer, along with an engine re-build. I had the tranny re-built late last year.
Kevin's 1971 Imperial LeBaron currently lives in Colorado. Kevin can be contacted at kevin50187@hotmail.com.

More pictures of Kevin's Imperial:
Click on the small pictures to see a larger version.
---
This page was last updated October 1, 2003. Send us your feedback, and come join the Imperial Mailing List - Online Car Club
---