Here is what Jere Petrov had to say about his newly acquired Imperial :
This is my first car, which I bought in 17.11.2018. I had been dreaming of owning a Fuselage Imperial for years. Mine is equipped quite well. It has the rear A/C, T&T steering column and Sure-Brake for example, though the air conditioning and 4-wheel anti-skid system do need work. The standard ATC II has been taken out and the current engine is a 440 from 1967.
I live in Vantaa, Finland, where the car arrived in May 1999. Seeing a 1969 LeBaron cruising in Helsinki years ago convinced me that my first car will be any of the Fuselage Imperials (I was born in 2000). My dad has given a part, because he has owned seven American cars, though only two Mopars. Parts for the engine, transmission and rear axle are quite easy to find. Parts for the exterior trim, interior, brakes and front suspension are hard to come by, so they must be ordered from USA.
Click on photos to see larger versions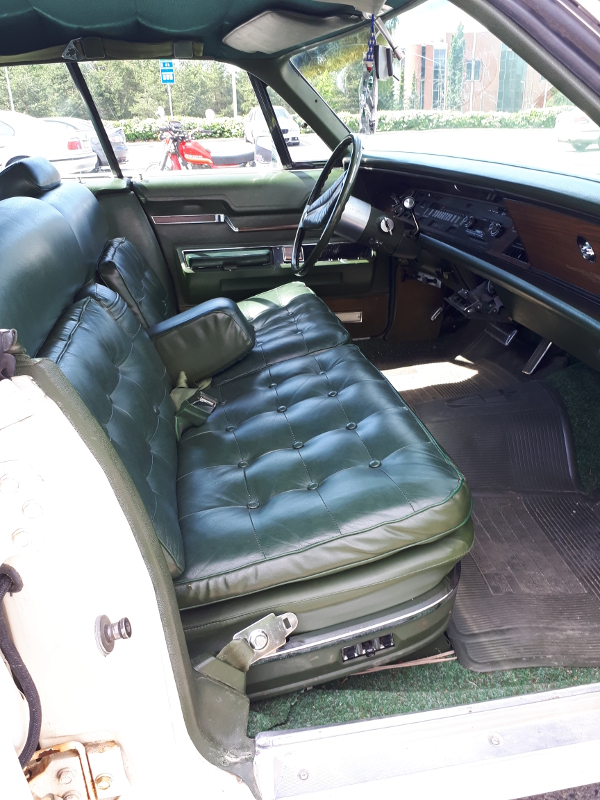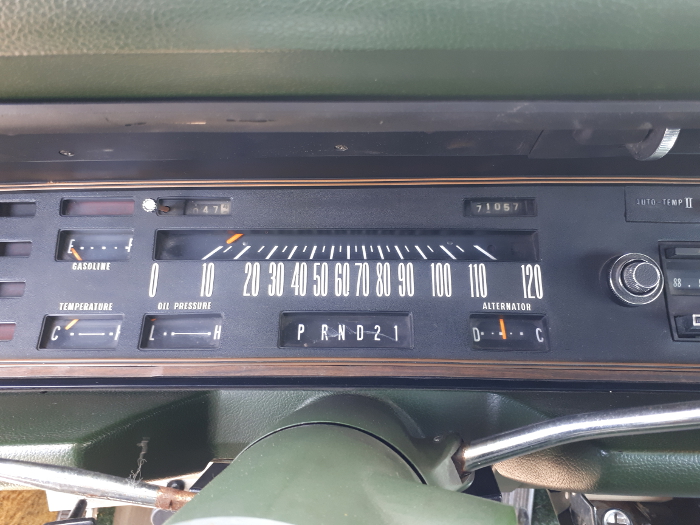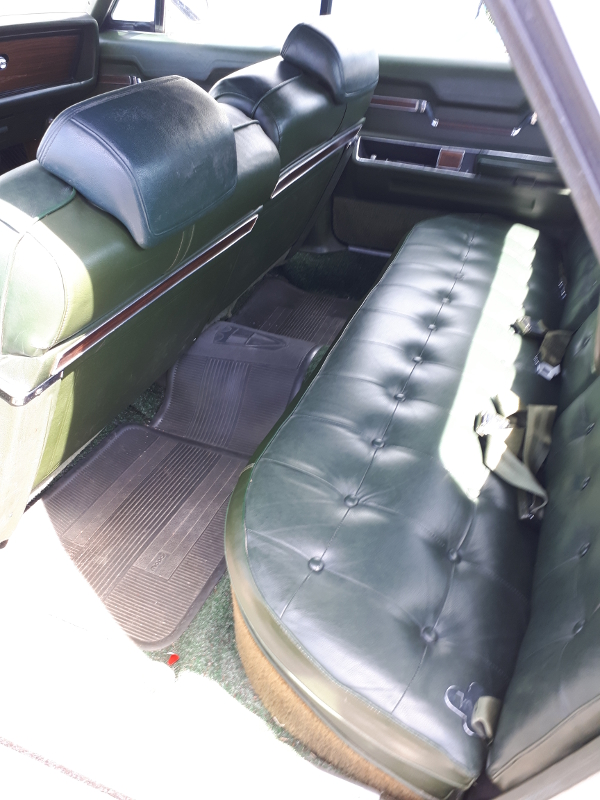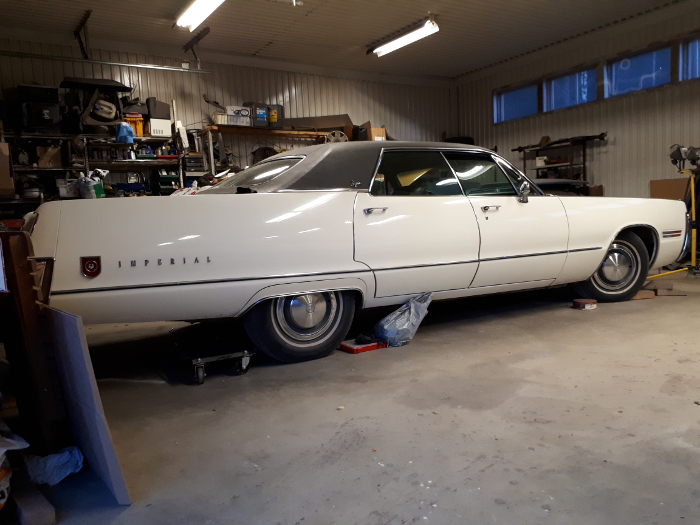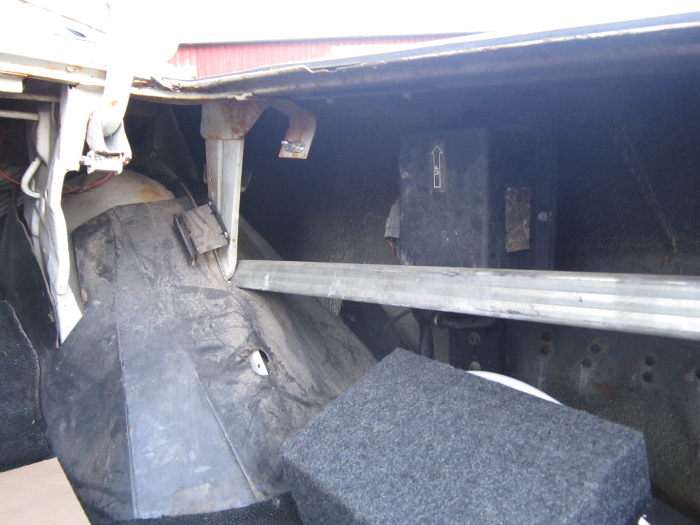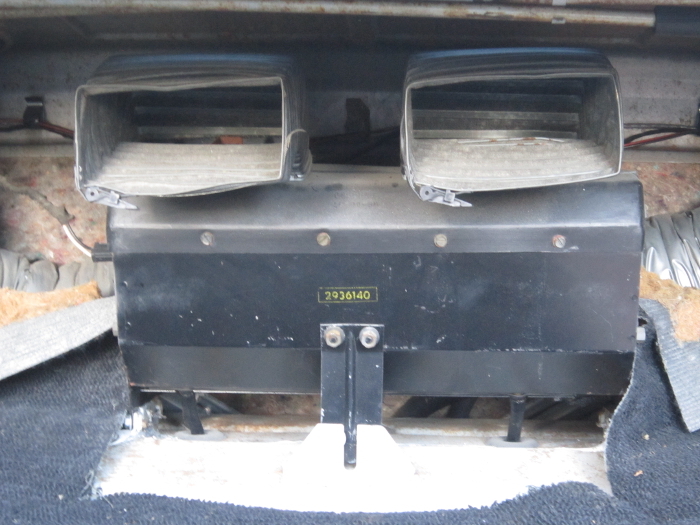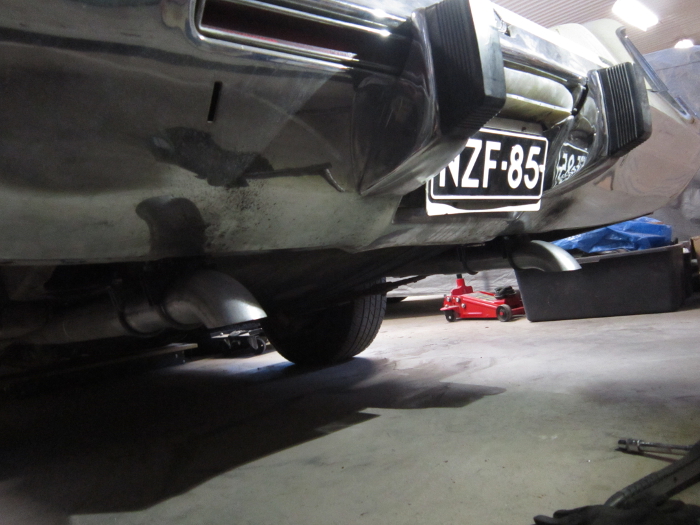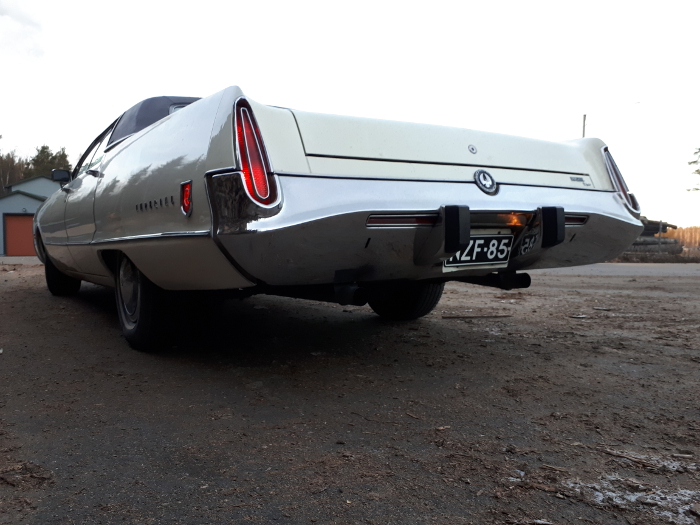 - - UPDATE 2019 - -
May 2019 - Some new photos from Jere - here's what Jere had to say:
As promised, here's some pictures after working over the last winter. I decided to replace the original wheel covers with ones dating to 67-69 because they fit better to an Imperial. There's still work to do here and there, but now I have to drive. I think that I will provide photos during the next driving season because then the bubbling vinyl top is fixed along other flaws.
Cheers, Jere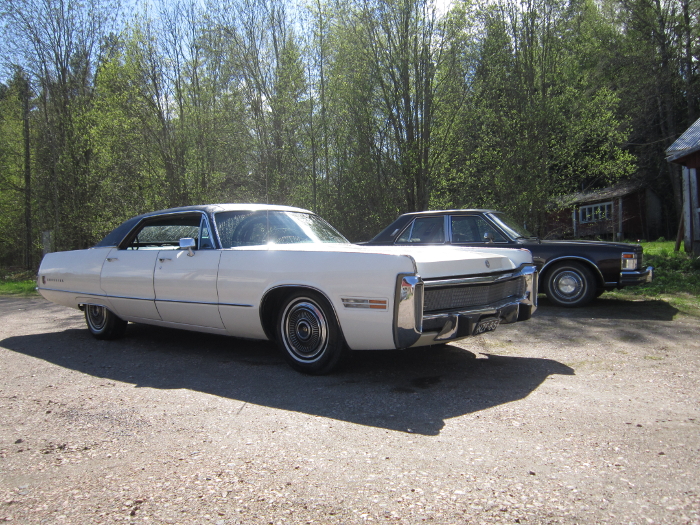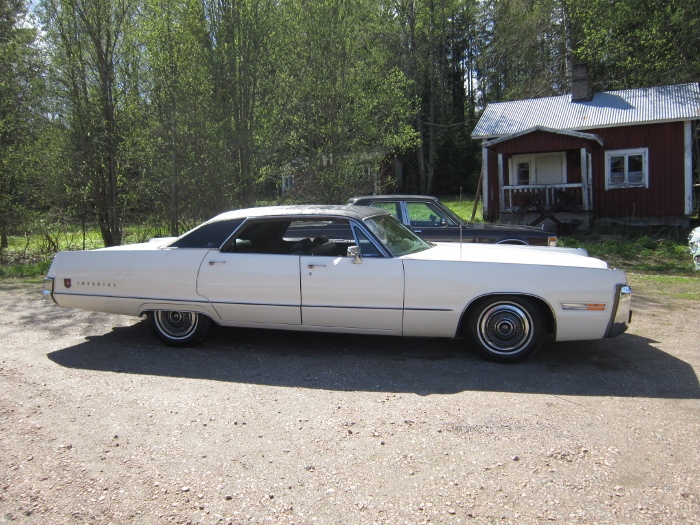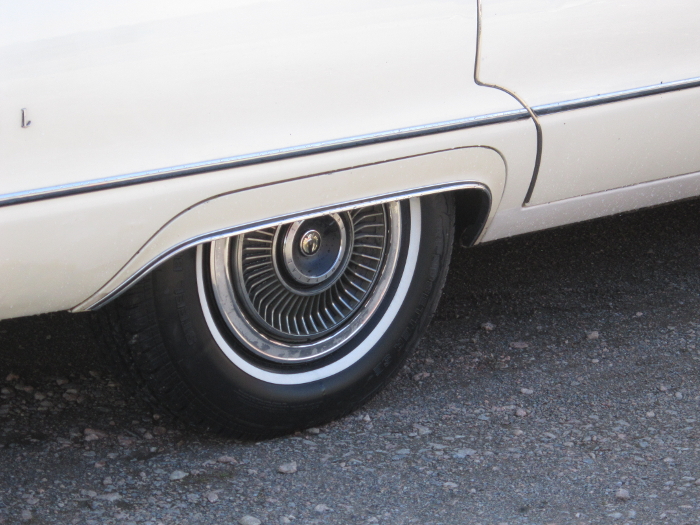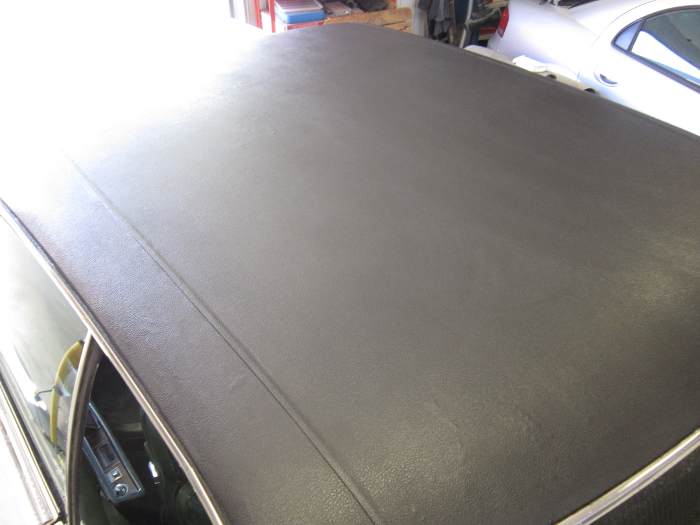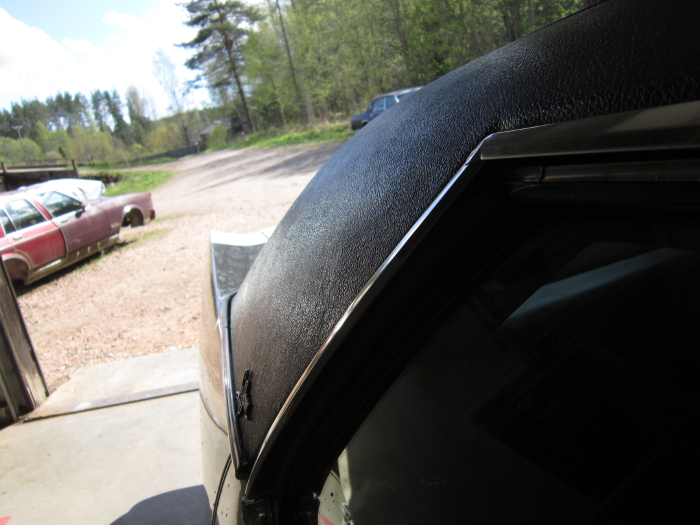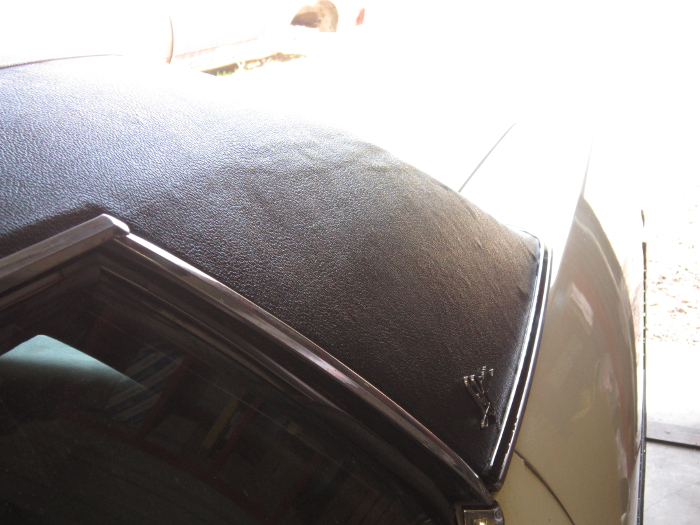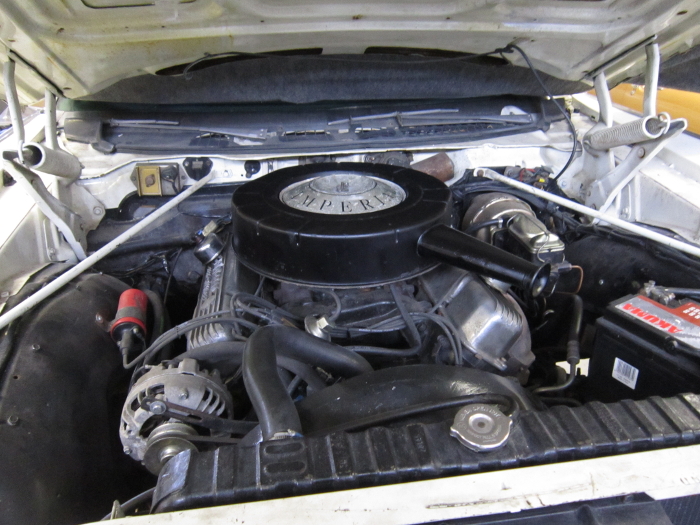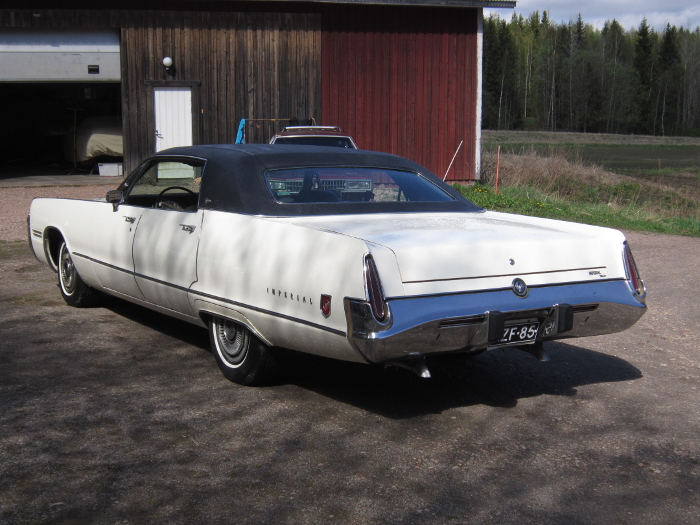 We hope Jere will send us more pictures from Finland, and keep us posted on his progress with his very nice Imperial.