These pictures and documents were sent in by one of our overseas members, Henk Uijttenhout from Holland.
Many Thanks to all the members who take the time to send us helpful Imperial information.
Henk says the former owner told him this car was built into a funeral car in Belgium.
This car was offered for sale on Hemmings.com in December of 2017.
Here's what the seller had to say about this unique one-of-a-kind funeral car:
Location: Emmerich am Rhein, Germany
Stock #: 2535
Mileage: 82546
Transmission: Auto
Condition: Excellent
Exterior: Grey
Seller's Description: 1977 Chrysler Imperial Hearse / Leichenwagen / Niederlandische Papiere
This 1977 Chrysler Imperial Hearse is in a good condition.
The Hearse is excellent to be used as a Hearse or just as a show car, the interior is classic and stylish.
The paint job is in a good condition and the chrome is also very nice.
Hearse makers prefer to use luxury cars from companies like Cadillac, Lincoln and Buick.
That makes this 1977 Chrysler Imperial Hearse a true collectors item!
$21,100
Click on photos to see larger versions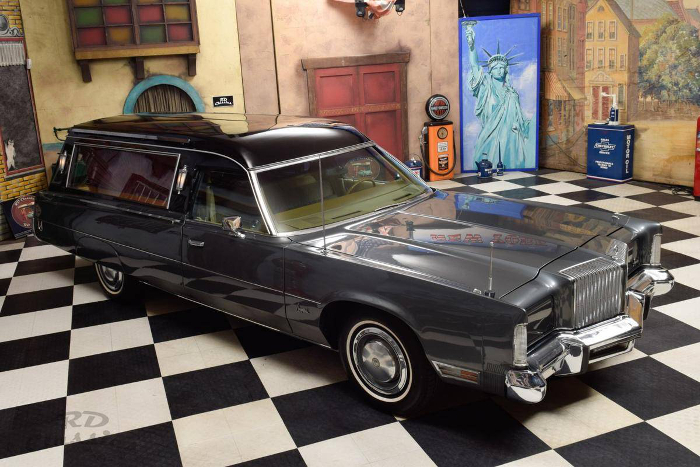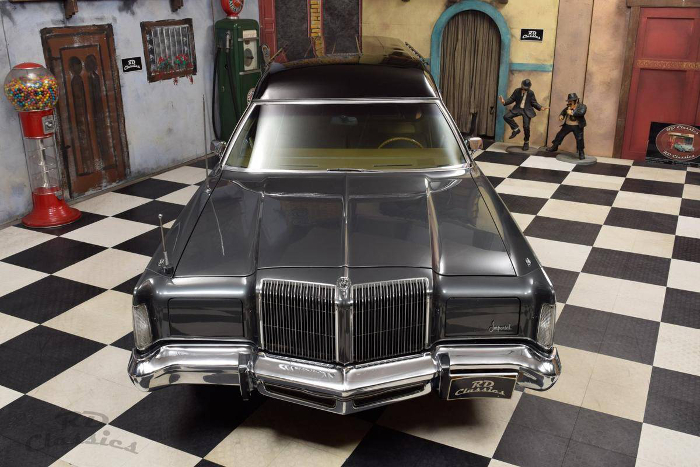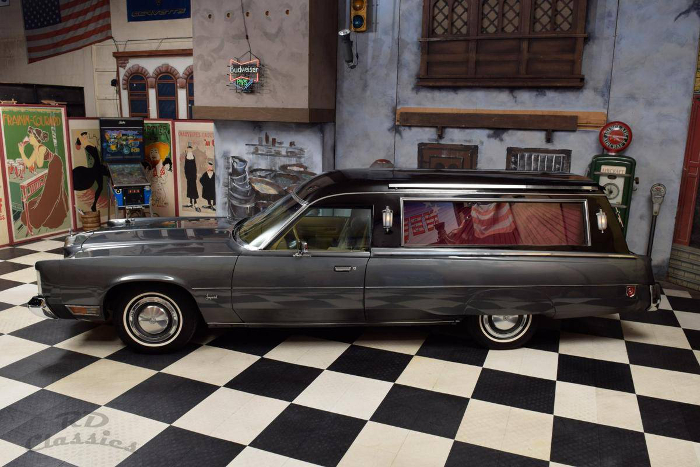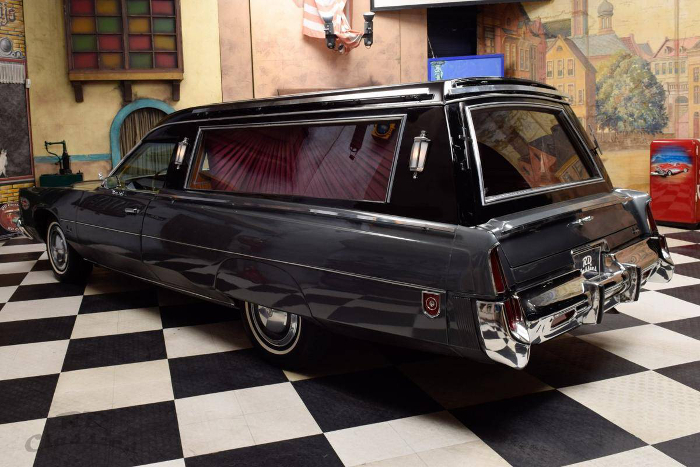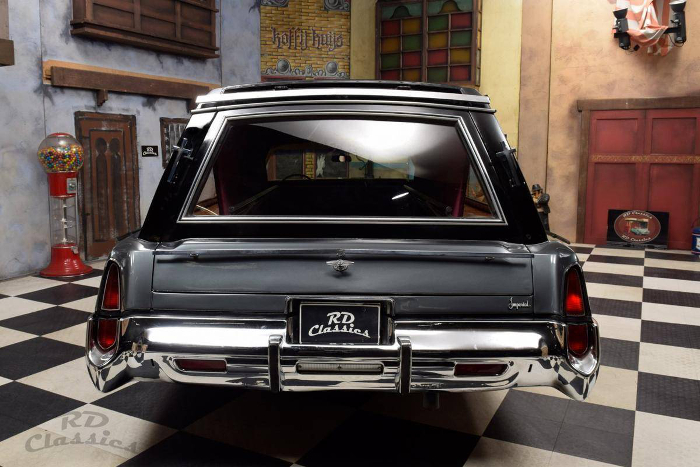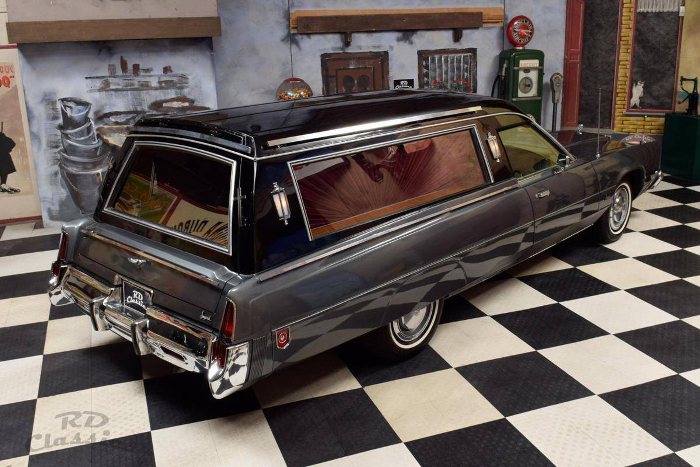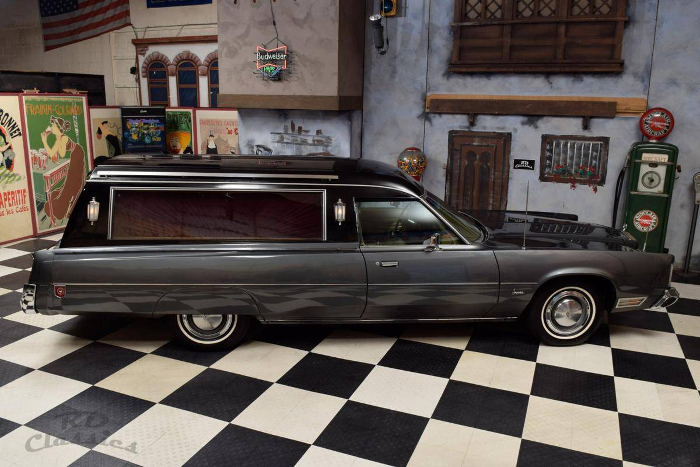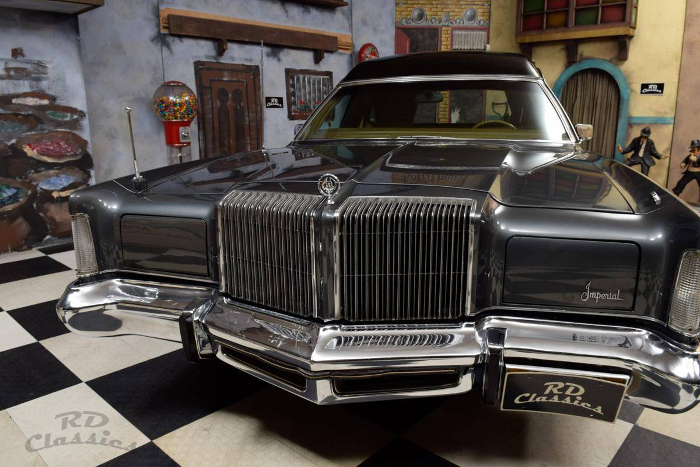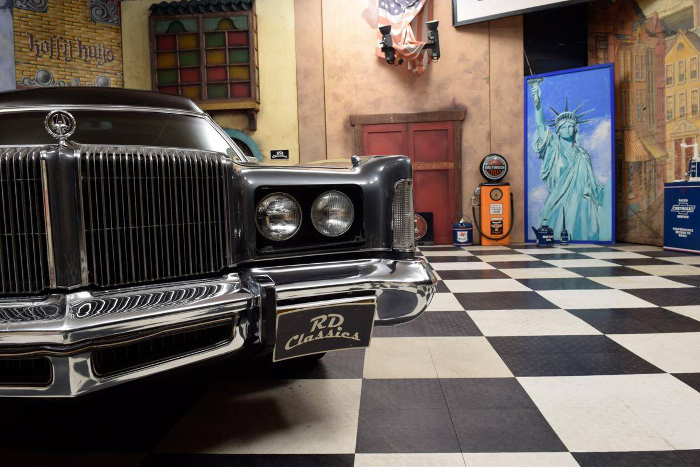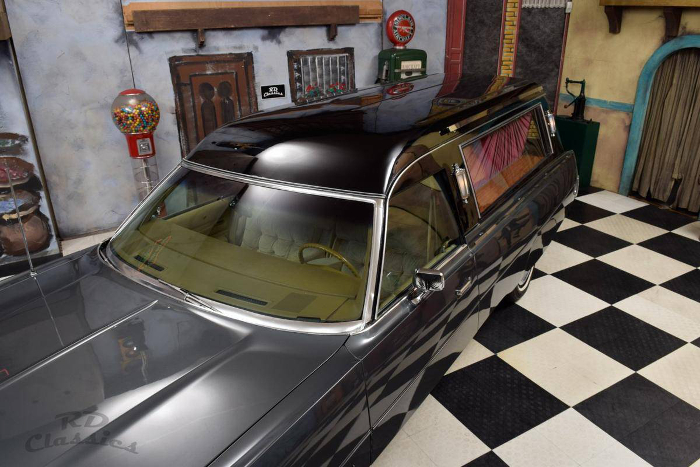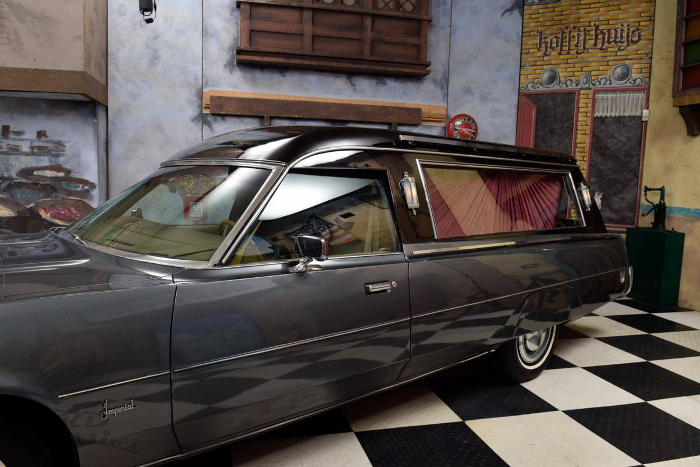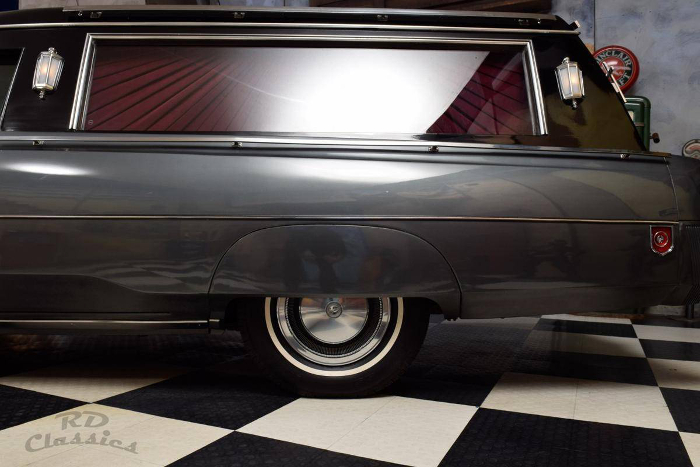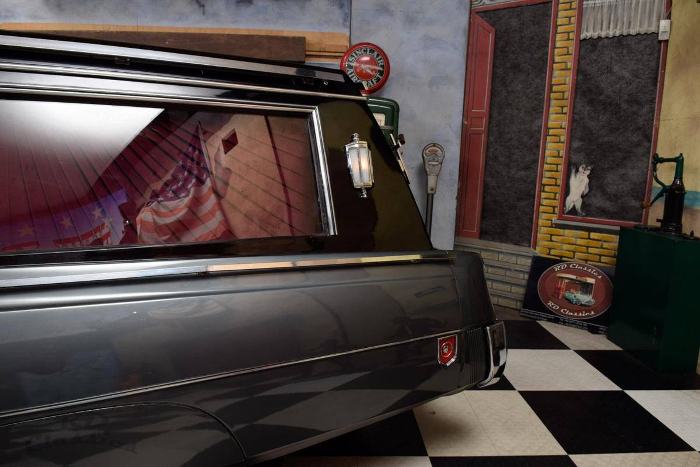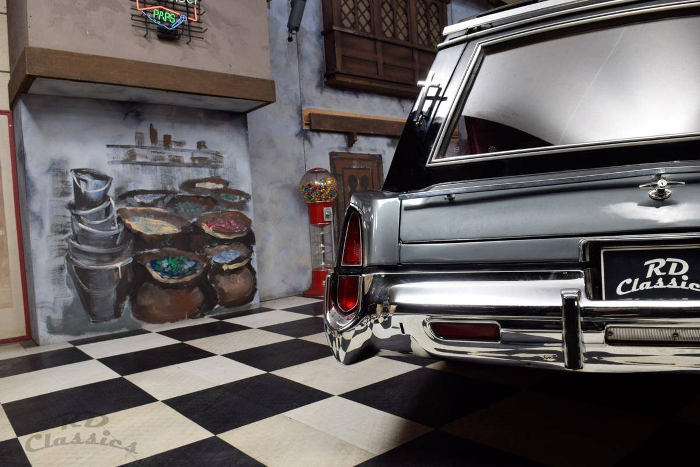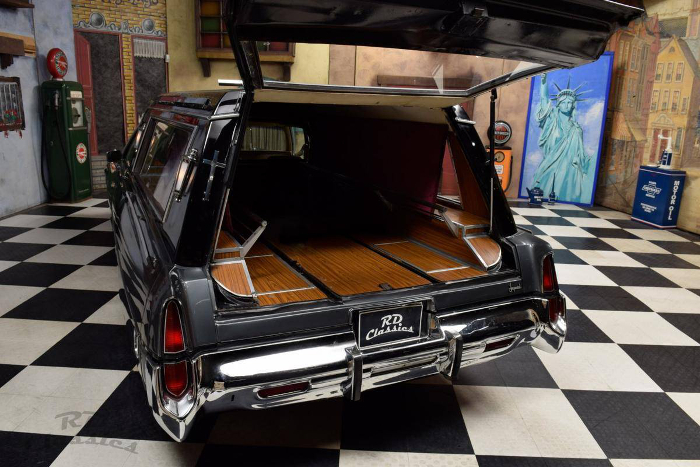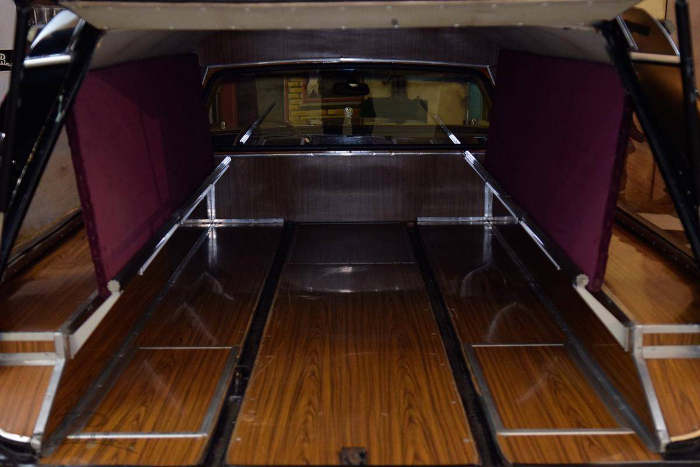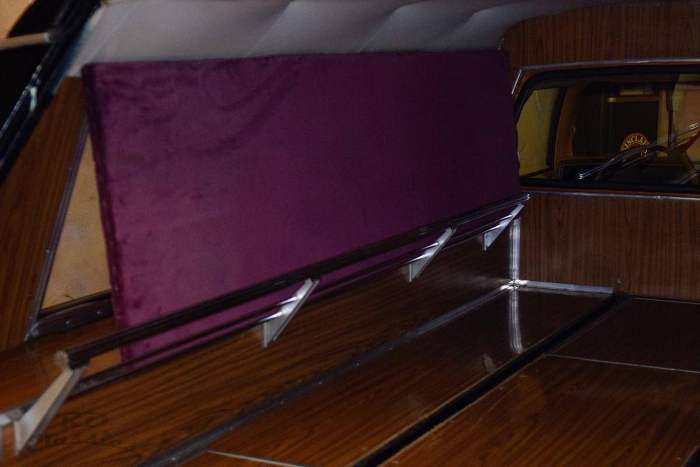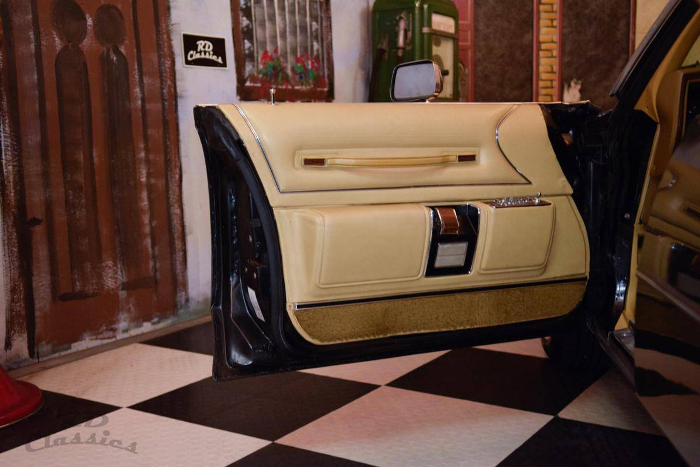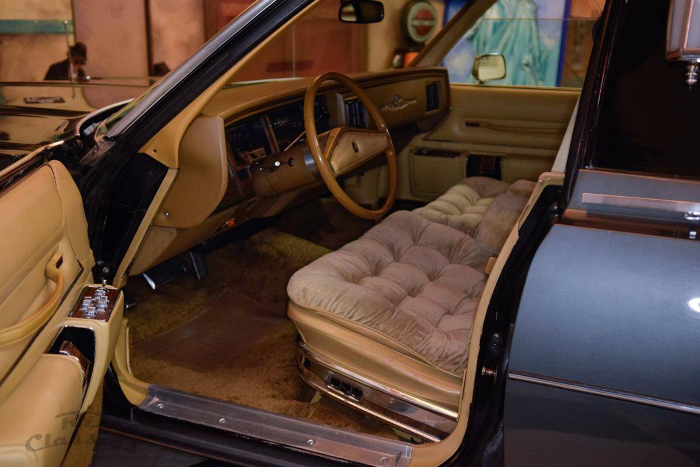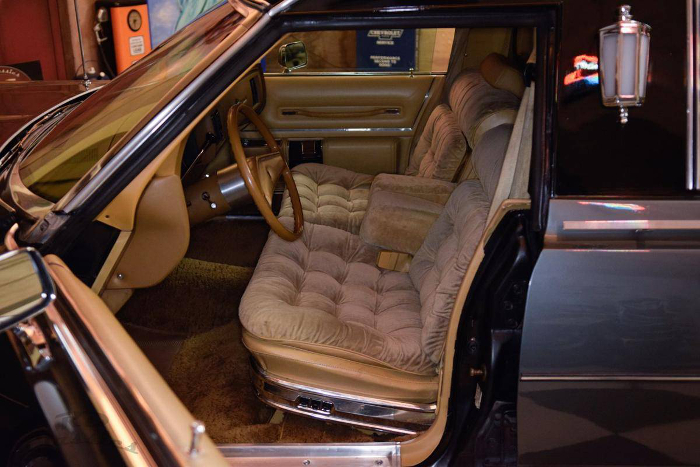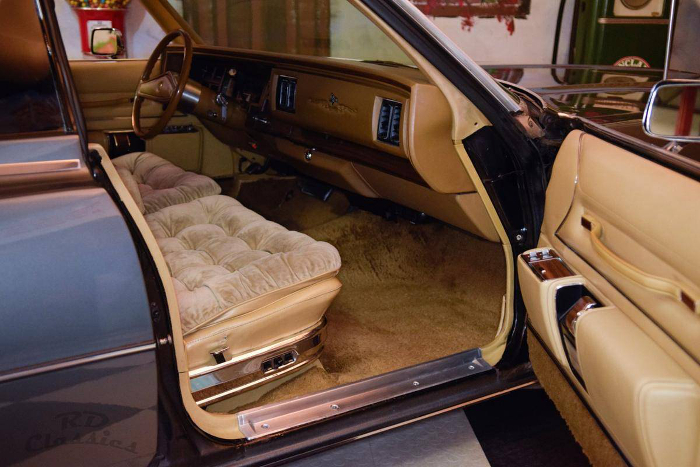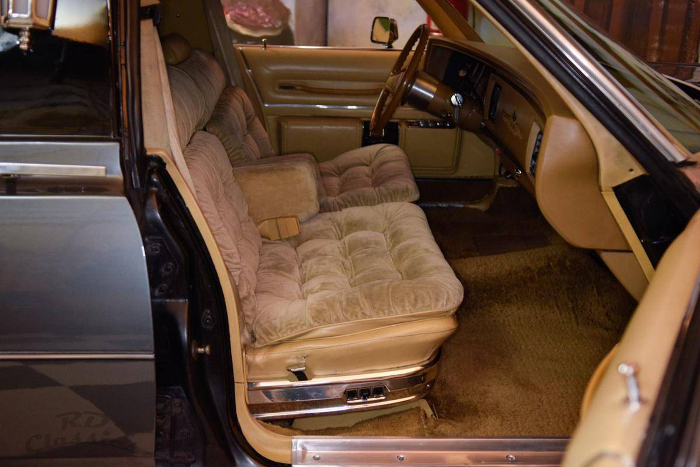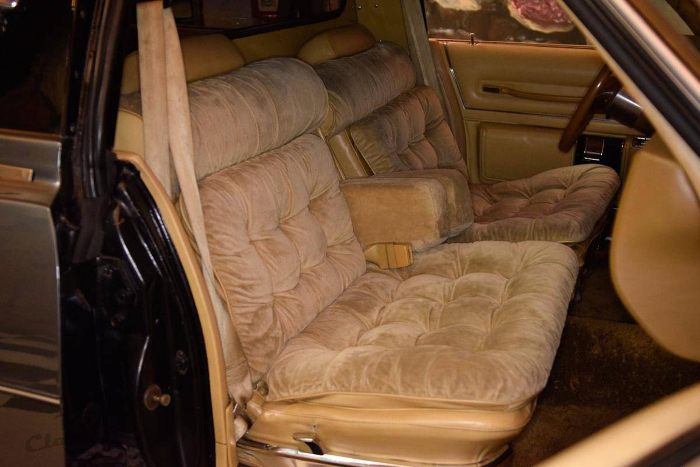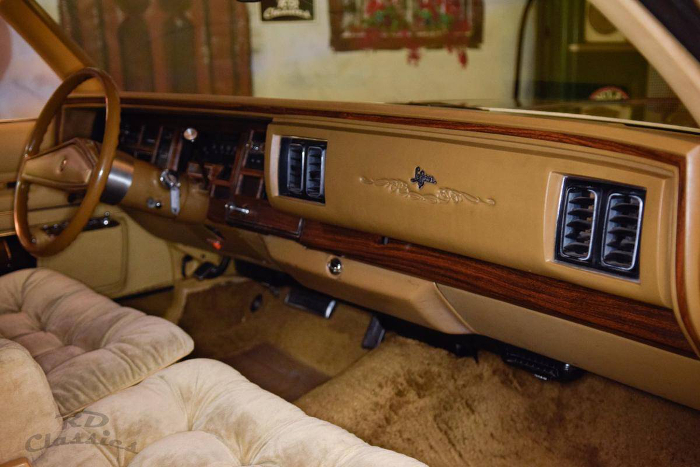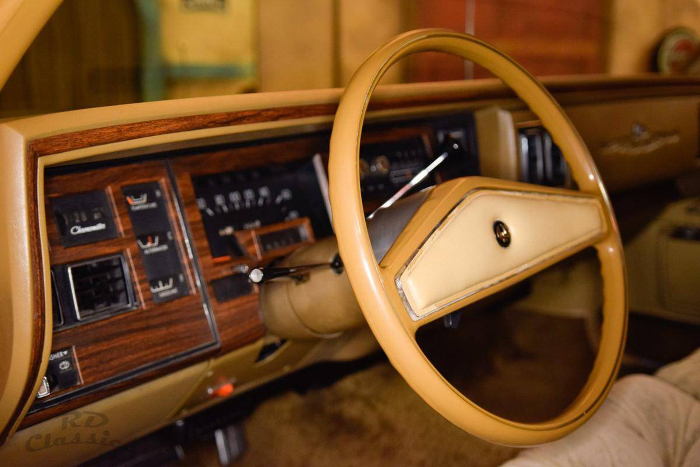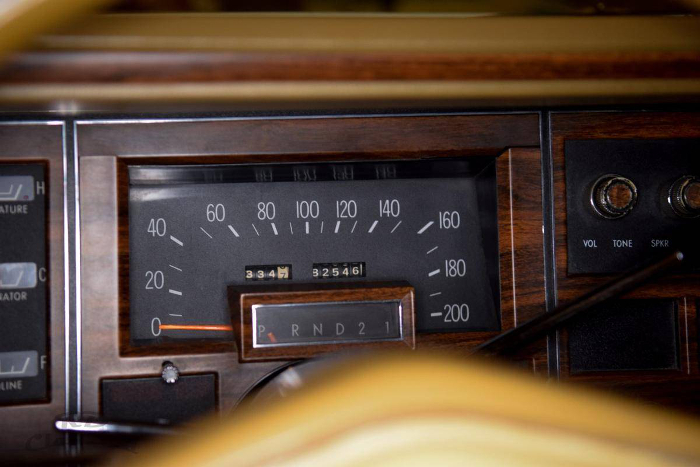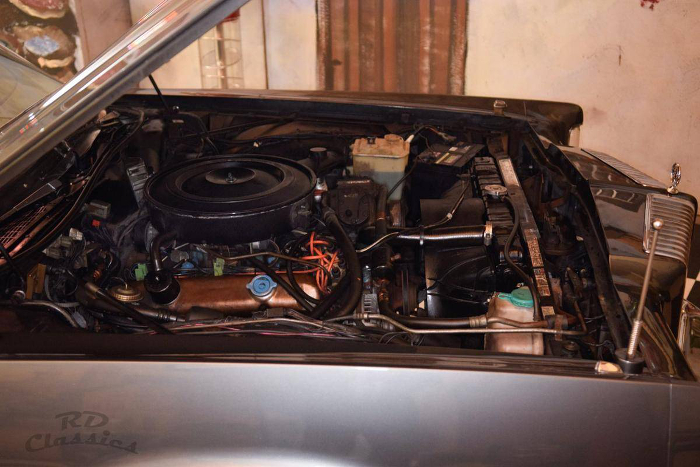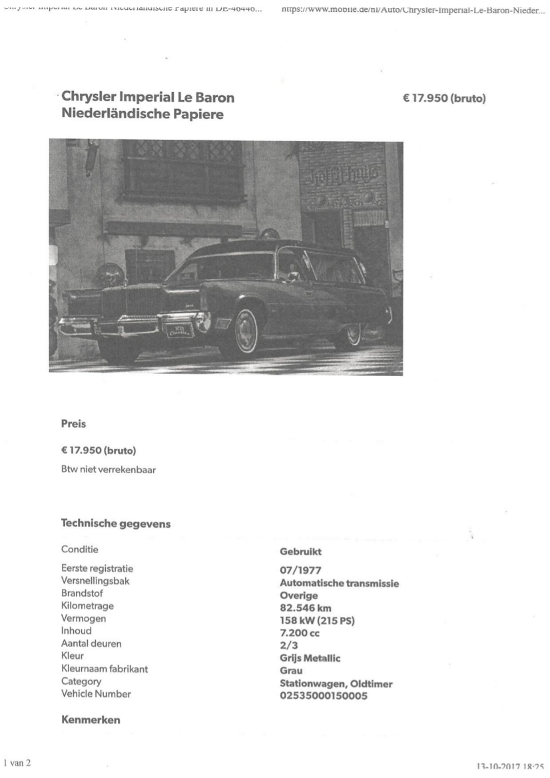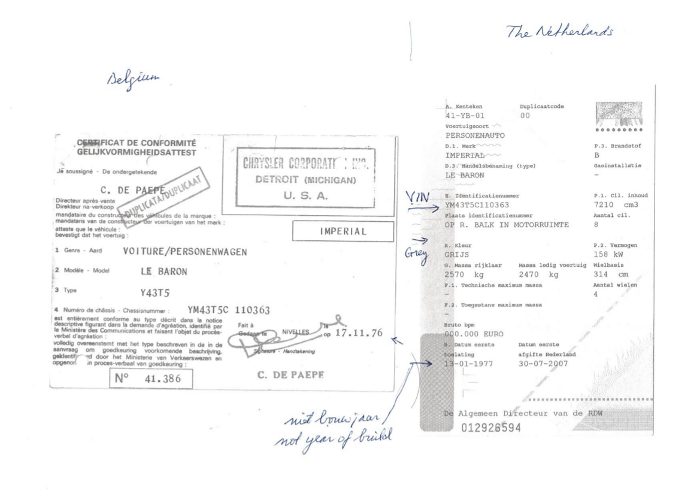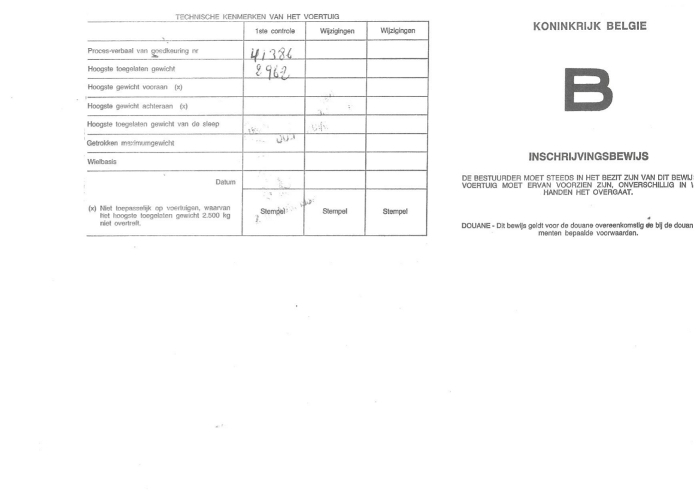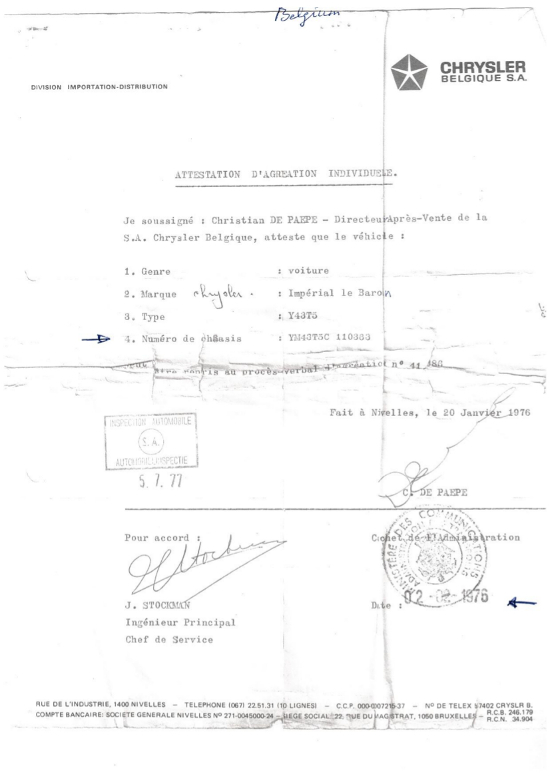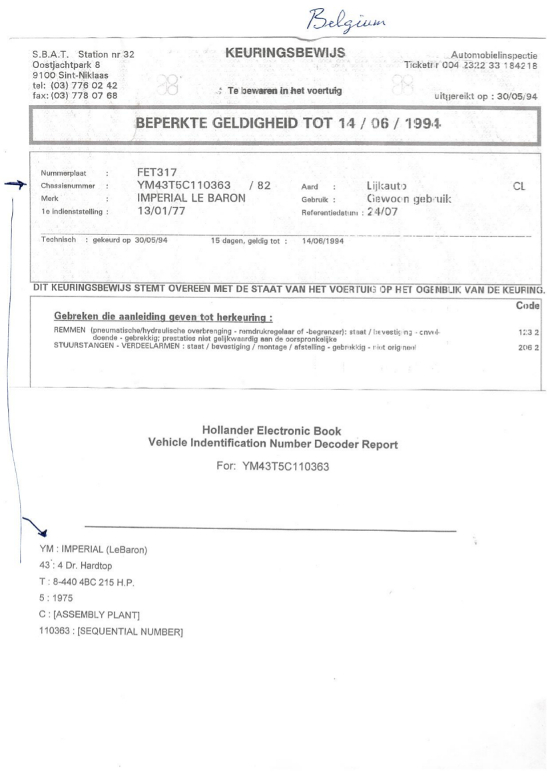 Additional comments from our Imperial Club Members:
Kevin comments:
I assumed it was a Town & Country wagon, but the more I look at it I don't think it's a wagon at all, it looks like a sedan with a raised shell added and the back doors sealed up. The front doors don't look long enough to be a two-door. The front end, the back bumper/taillights/trailing edge of the deck lid, the quarters, the interior, all look Imperial. That is not at all how the tail end of the last of the full size T&Cs looks.
Eric comments:
This is not a 1977 as they did not make Imperial that year. By the grill, this is a 1975 Imperial. The body also still looks Imperial, just converted to a Hearse.
Andrew comments:
That somewhat makes sense as custom coach builders may use the year that a vehicle conversion is completed and delivered as opposed to the year that the original chassis was produced at the factory. I believe this happens more often in the RV arena.
If you are the new owner, come and join the Imperial Club and tell us more about your Hearse adventures.