1957 Chrysler Imperial 4-door sedan
This car was offered on Ebay in March of 2017.
Here's what the seller has to say about this fine original sedan :
$8000
Year: 1957
VIN (Vehicle Identification Number): C5719822
Mileage: 20,000
Transmission: Automatic
Make: Chrysler
Model: Imperial
Power Options: Power Windows, Power Seats
Engine: HEMI V-8
Drive Type: RWD
For Sale By: Private Seller
Exterior Color: Blue and White
Interior Color: Blue
This car has had three owners. 16 years ago, I bought it from a collector, the owner of Erfurth's Body Shop in Oregon, WI (since deceased). He bought it from its original owner who, he said (and no I am not making this up) was a bachelor farmer who worked the family farm and attended church with his sister. She had declared it was too embarrassing to show up for church in his old pickup, so he bought this Imperial, which at the time was Chrysler's answer to the Cadillac, for this purpose. They only drove it to church, and if it was raining or snowing, they did not go to church (bad for the car!). It only has 20,000 miles on the odometer, and when I bought it, it was 18,000. This car has been very lucky: all its life it has belonged to car nuts. Nearly everything in it is original, except for the tires, which are brand new reproductions of the sort of big whitewalls that the car was designed to use. I think even the black wedge for putting behind a tire when you jack the car up looks like it might have come with the car (and was never used). Defects: It came with power windows and power seats, but the driver's side window motor has stopped working as of last winter. I don't think the power seat feature works either. The fabric on the passenger side of the front seat (bottom or sitting surface, not back) is separating, but we have a roll of fabric that reproduces the original fabric and pattern (the manufacturer called the pattern "Snowflake") which we will supply with the car. The next big ticket restoration it will need is paint. The paint (white and "Indian Turquoise") is original and very oxidized. There is one flake where it has come off an you can see the metal beneath. Also, the tops of the fins are worn through to the metal in several spots. There are small spots that are beginning to rust through the paint as well. But we have had all her old wax deposits cleaned off and she is ready for a beauty treatment. Also the steering pulls to the left somewhat when you step on the brakes, but this is the sort of thing that is not a problem if you know it is there.
It drives beautifully though, and that HEMI-headed V-8 has reserves of power you can really feel as you drive it. With the blue upholstery and carpeting and slightly blue-tinted windshield, it feels like you are driving a blue cloud that doesn"t even notice hills as it sails over them!
I will miss it bitterly, but we are retiring and moving to the mountains of California and won't have a place to keep it. I can see as I look at car prices that we could have asked a lot more for it if we had had it repainted, but it's too late now. Our loss can be your gain! A great buy for a hobbyist, a collector, or possibly even a museum.
ImperialClub Notes: This is a very ORIGINAL example with many original features present that are usually poorly replaced or lost over time..... items such as.... the original upholstery in VERY NICE condition, the original battery hold-down, the original windshield washer bag, original 14" wheel rims, original front floor mat, non-cracked steering wheel, and probably many more items.
Click on photos to see larger versions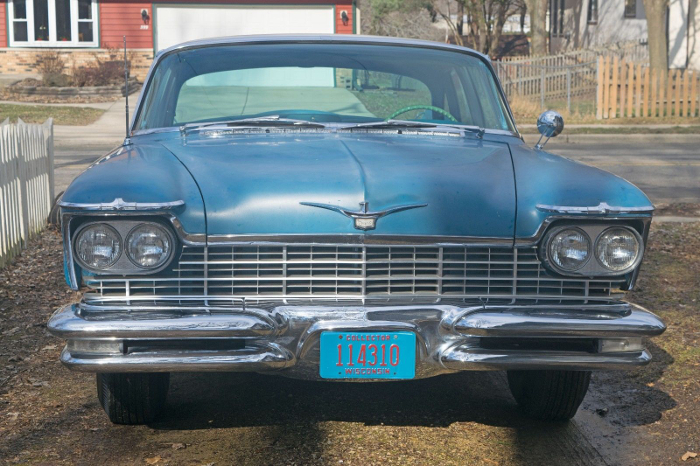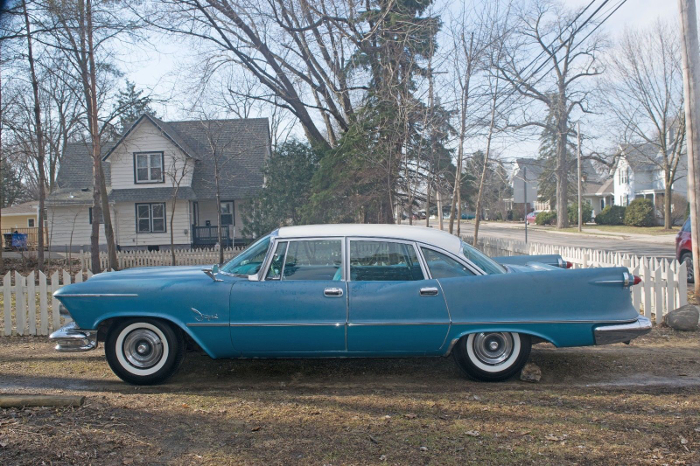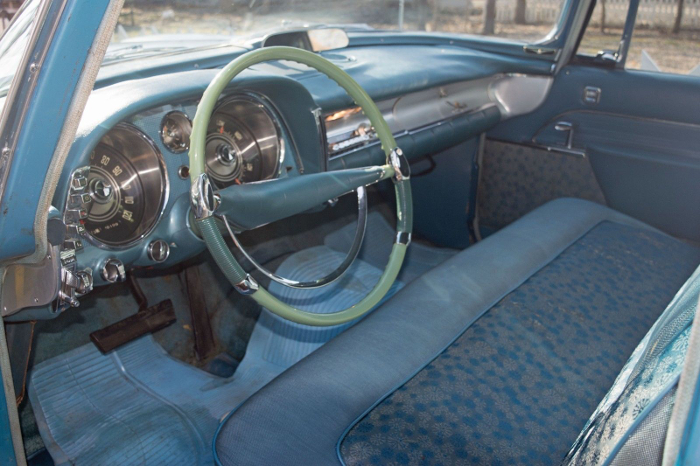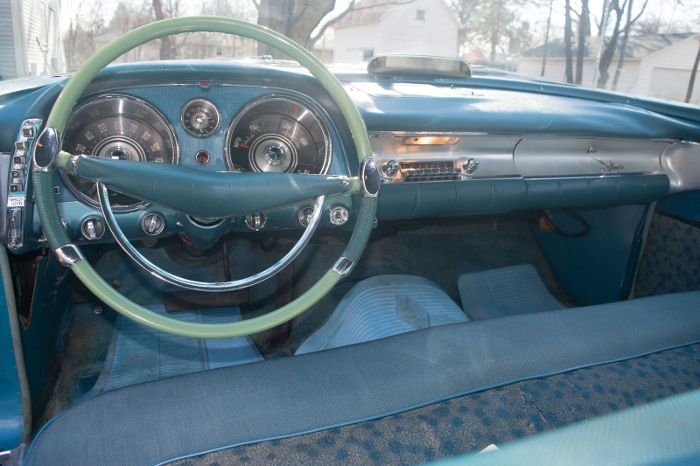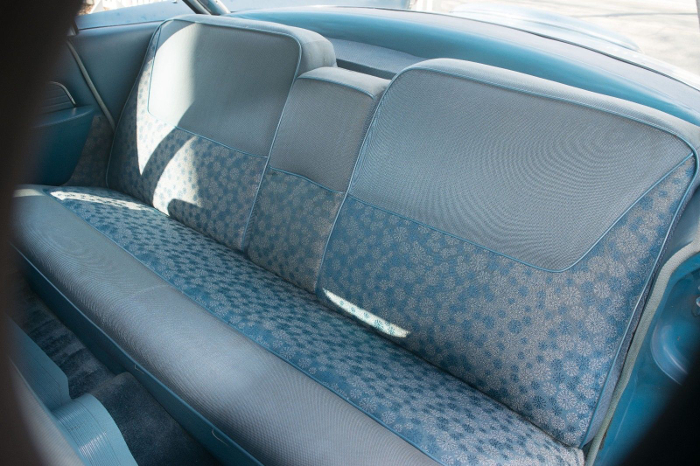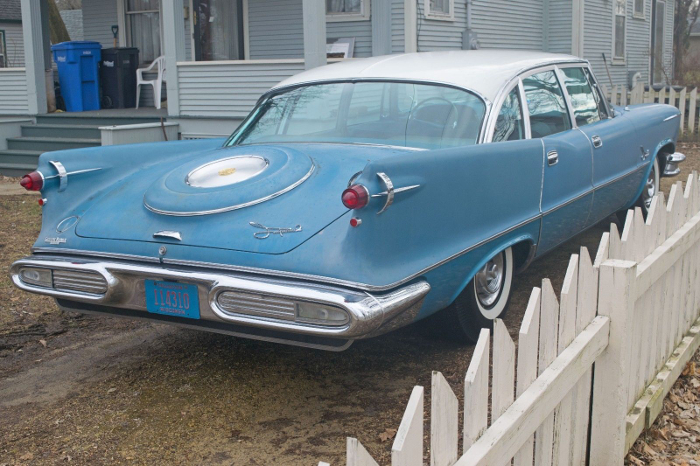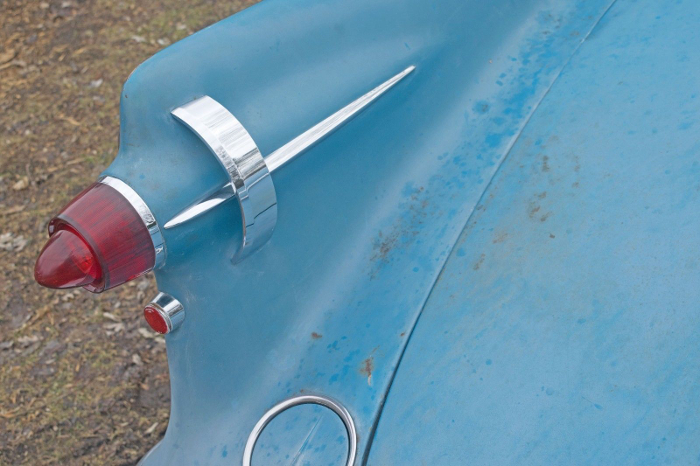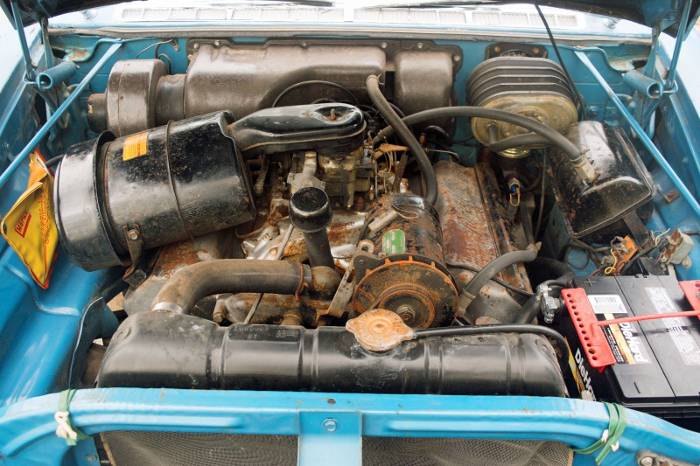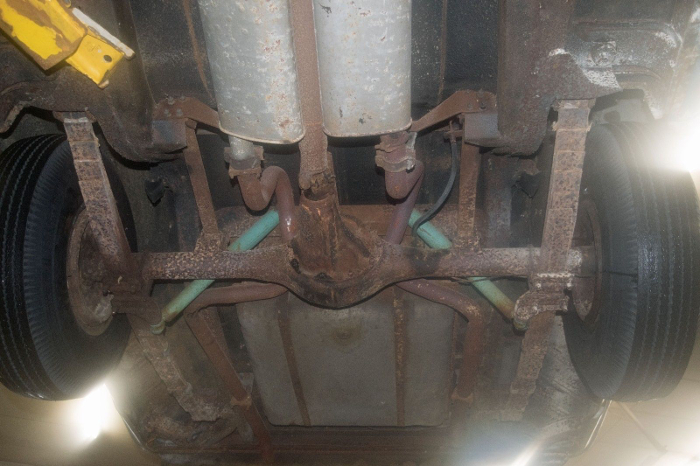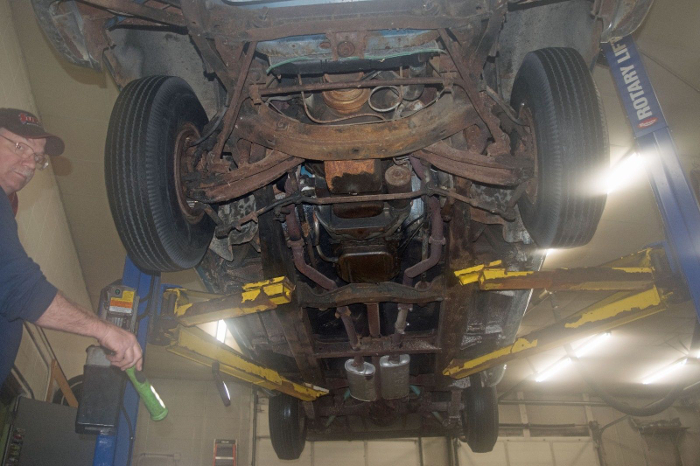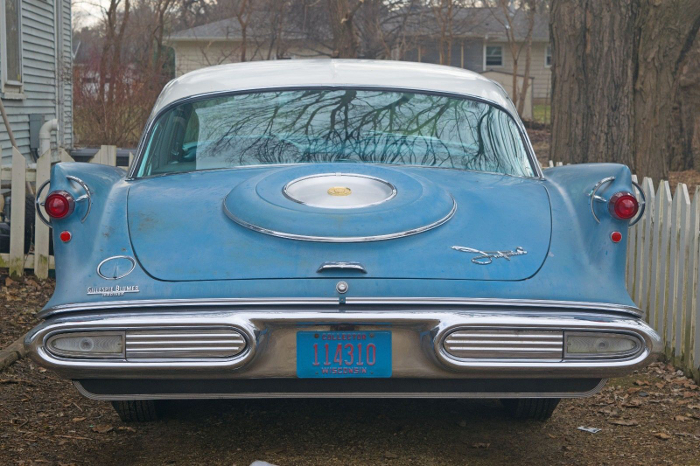 If you are the new owner of this very unique Sedan, please come and join the Imperial Club and tell us more about your Imperial and yourself.