Bob Zubkowski's 1965 and 1964 Parts Cars in Winter!
---
Imperial Home Page -> Imperials by Year -> 1964 -> Bob Zubkowski
---
Sent: 5/28/97
From: bzubkow@netcom.ca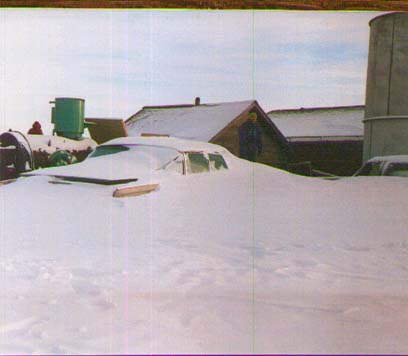 Over this last winter someone asked me for a grille for their 1965 Crown. I said I would have to wait till spring because of the snow. Well we just finished having a foot of wet snow followed by a week of 100mm of rain!. The photo I sent is of my 1964 and 1965 parts cars early this winter. By the end of the winter they were completely covered!!
---
This page was last updated September 30, 2003. Send us your feedback, and come join the Imperial Mailing List - Online Car Club
---