Hank Hallowell's 1964 Imperial Crown Convertible
---
Imperial Home Page-> Imperials by Year -> 1964 -> Hank Hallowell's Imperial Crown Convertible
---
These photos and descriptions were recently sent in by Mr. Hallowell. Apparently he is a great fan of W.P. Chrysler's top-of-the-line Imperials. His many descriptions are short, but we hope he will take time out to provide us with many more details and many more close-up pictures.
The first 2 pictures are "BEFORE" pictures. I bought this Imperial from a Union Boss in NE PA. It was flat battleship gray & silver - 2 toned! I restored it and picked a 1964 correct Rosewood....and it's a great color on this..... the 64 convertible is best the riding/driving car I own. Like silk. The rubber body mounts make a huge difference.
I love this car.
Click on photos to see larger versions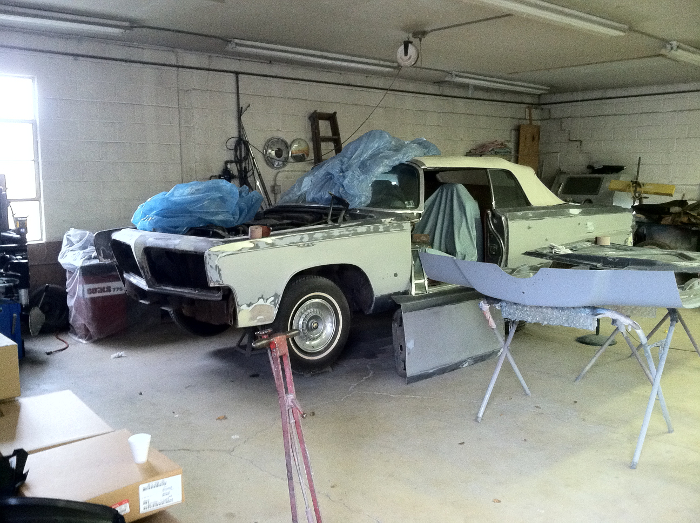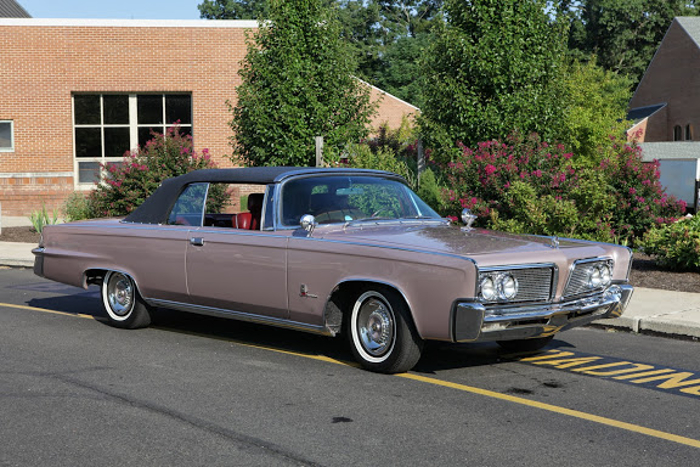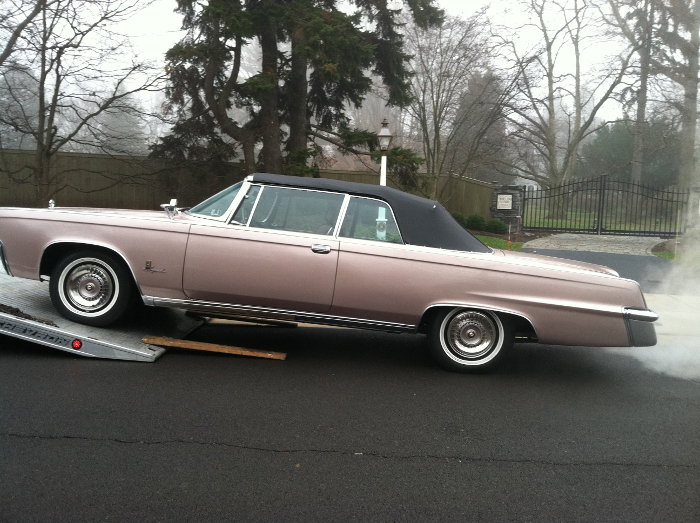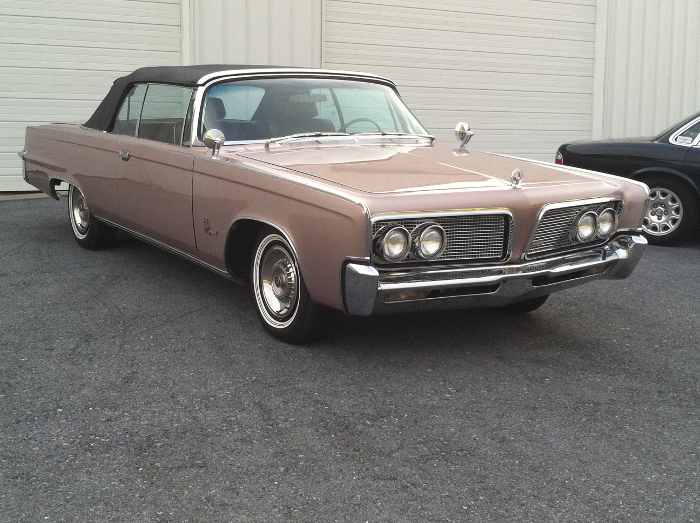 We hope Mr. Hallowell will send more pictures and descriptions, and keep us posted on his Imperial adventures.
---
This page was last updated May 2018. Send us your feedback, and come join the Imperial Mailing List - Online Car Club
---