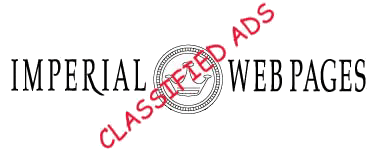 Go to Imperial Home Page - Go to Classifieds Front Page - Post More Ads
Warning about Cashier's Check & Wire Transfer Scams
---
WARNING: there are a number of scams going around where people will contact you wanting to buy your car by sending you a check for more than the amount requested, with you forwarding the difference on to someone else. These are scams and should be ignored!!

Please note that all ads (with an exception of those in Imperial related websites and services offered), will expire in about 4 months and will be removed.

We do not support including pictures in the ads. The only way to get pictures in your ad is to link to them using the optional url above. This means that the pictures must already exist out on the web somewhere.