Contacting Mrs. Blueberry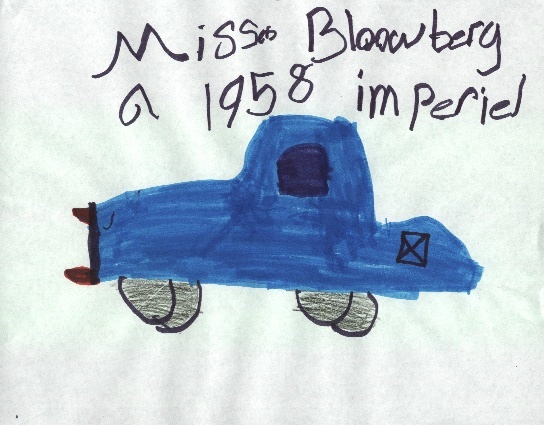 A drawing of me by my Jenny, age 7

Enter the Information below.

Your mail will be sent to the Department indicated on the form.

You may make it "Attention to" if you have a contact name in that depatment and it will be promptly delivered to their Mailbox.

They will contact you as soon as possible.

Required fields are BOLD.
---
Site Navigation & Links
•Site Entry•
•Dimensions, Statistics, Facts and Figures•
•The Imperial: A Brief History•
•My story, Part 1. From my first to my current owner•
•My story, Part 2. From 1994 to 1998•
•My story, Part 3. From 1998 to the present•
•Cracked head woes in 2001•
•Photo album•
•Tom McCahill's 'Mechanix Illustrated' 1958 Imperial Review;
•Other 1958 Cars•
•1958 Imperial Advertising images•
•News & Trivia from 1958•
•Mecnaical Info: Parts, Suppliers•
•Imperial Links - Web Sites, Books, Videos, Etc•
•Family & Friends•
•Contacting Mrs. Blueberry•


---
Site Established: May, 22, 2001
copyright ©2001