My story
from my first to my current owners

(Click images to enlarge)
I was built at Jefferson Street in Detroit, Michigan, sometime in early 1958. I was shipped out to Texas and delivered to Pete Smith Motors some time in June of that year. Pete Smith ran a Chrysler / Plymouth dealership in down town Seguin, on the main square, right next to a fire house. Pete was an affable man, keen on several sports. He did little or no advertising, except in the local phone book.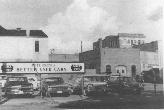 Seguin was then, and still is, a small Texas town. Pete did not need to advertise. If you wanted a Chrysler or a Plymouth and you lived in that area, Pete was your man. Back in 1958, the local talk was a topic occupying many people all over the country: Where was the new interstate going to be built? The main road between the big cities of San Antonio and Houston, US HWY 90, runs right through the heart of the town. What would happen when the new freeway came? One of the things that happened was the relocation of the Chrysler franchise when Pete finally retired in the early '70's after being in the business for over forty years. The building was intermittently occupied until, finally, it was torn down to make way for an enlarged parking lot for the local bank. The fire house next door was preserved, but the firemen themselves have relocated, too.


I was purchased, for the first time, by Mr. Alvin W. Kroesche ( pronounced Kreshy. ) He ran the local butane gas supply company, which was located at 1111 N. Austin Street. (For picture of this address, see photo album.)He put that address on my ownership documents. The building is still there, and was being used by an equipment rental company in 2000. He was a very stern German Texan, always meticulously dressed in a spiffy coat and tie. He married the same woman twice, Mabel, who was professional dancer. They had no children. His big passion in life was Tennessee walking horses, which he both bred and showed.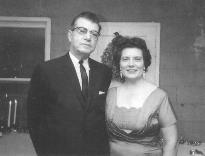 Some years after 1958, Mr. Kroesche sold his business in Seguin and moved to San Antonio where he bought a ranch to keep his horse. As for me, I am afraid that is where my memory becomes very, very hazy. I cannot say how long I enjoyed being Mr. Kroesche's car, or who acquired me there after. It seems strange to say, but there is no clear reason why I survived so intact, when so many other cars of my era, indeed any era, are eventually scrapped.



See more pics of Pete Smith and some early documentation at 'My Photo Album."



My greatest good fortune was to end up in the hands of Mr. Leslie Taber. Mr. Taber had a passion for Imperials, and kept quite a few of us, just for the pleasure of having us. He did a considerable amount of work on me, including getting me repainted, and I really did look very presentable. Mr. Taber liked many types of car, not just Imperials, but we were his favourites, I am sure. His collection grew, but he himself grew older, too, and he decided to give us to the Texas Transportation Museum, which was just beginning to have an automobile collection. A nice new building had just been erected and I, along with a 1962 Imperial, was one of its first occupants.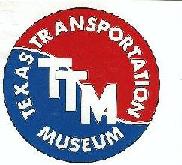 Texas Transportation Museum is not an organization with the deepest of pockets, shall we say, and is primarily concerned with things pertaining to the railroad. So I was parked, quite prominently, and left alone. I went to the museum in 1984. First five years went by, then another five. I believed my days of roaming the roads of Texas were, by now, long behind me. It could be worse, of course, but I did notice that very few people were paying attention to me and even fewer actually knew what an Imperial I was, and that I was once considered to be the very finest car ever built in America. Sigh.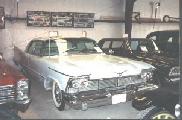 And time passed, as it does, slowly. Very slowly. My neighbouring cars were a 1967 Cadillac convertible and a 1965 Studebaker Daytona 2 door sedan. Here we were, this trio of fun, powerful cars, sitting inside, gathering dust. And what dust. Frequently we were so dusty we all looked as if we were the same colour! The museum volunteers frequently held their meetings right in front of us, and discuss the situation, but little, if anything was done. Occaisionally, we would be mentioned, and someone would suggest that we be gotten rid of. I had already seen the 1962 and the 1957 Imperials donated by Mr. Taber at the same time as me disappear. The '57 was not in good shape, regrettably, but the '62 was. The automobile section of the museum was not turning out well and there was a distinct possibilty we would indeed be axed.

But, serendipity happens. Just as before, with Mr. Kroesche and Mr. Taber, I got lucky, I think! A new volunteer arrived on the scene. He had a strange accent, which turned out to a mongrelised blend of English/Scottish/Irish, with not much Texan mixed in yet. He had barely been in the states a full year, and was, at first, simply a casual visitor to the museum. But he seemed to be more than usually interested in me. He didn't open the hood, as so many people did, to ooh and aah over my engine. He was fascinated by my fins, and seemed to think I was parked the wrong way round to show off my best feature. Hmm, just what I needed. To be turned around to face the wall. But, he bought a new fangled device called a "California Duster," and, within half an hour, all the cars in the building were dust free and looking better than we had in years. You should have seen the reaction. We became a topic of considerable interest, for the first time in years. It felt good! Then he started detailing the cars, putting on tire dressing, polishing chrome, cleaning windows. When it's been a real long time, its amazing how good a wax job feels. He cleaned the oxidised paint on the Cadillac to my left, and filled in some nicks and scratches on the Studebaker to my left.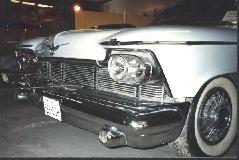 Me, I was in pretty good shape, from an appearance point of view, but my wide white tires were cleaned and my chrome shone like new. Nice. At that time, despite having a collection of some forty vehicles, the museum had only one that even worked, and even then not too well or reliably, a 1924 Buffalo fire truck. It was then I found out my new benefactor had a serious flaw. He had no mechanical aptitude. He was keen on us cars alright but he would not be the guy, or so it seemed, who might liberate us from our slumber. Rats!

The first car he began to work on with a view to getting it startrted and being driven was a mid '60's London taxi. Not necessarily because he wanted to, although he seemed to enjoy driving on the "correct" side again. It was the car another volunteer "chose" for him. He went along with the plan, and, soon enough, the old Austin was tootling around the museum's forty acres. Not well enough to be taken on the road, but fun enough for visitors. He cleaned it up as best he could, got the special taxi lights working by himself, the first volunteer having by now lost interest.

Having just had a baby, he, his wife and new daughter made a trip back to Scotland. When he came back, he found out that, despite his admonitions to the contrary, a hare-brained scheme to get the London taxi fixed "for free" had been put into motion and the car was gone. Never to return, as he had predicted. It was a poor plan from the get go. He was, justifiably, very angry about it, and almost quit the museum. That he didn't, was good news for me. Sitting with another somewhat disaffected museum volunteer, he decided to start working on the 'most useless vehicle' in the joint, ME!

Not the most auspicious start to a long lasting relationship, I thought. The museum had just been the recipient of a lot of automotive largesse. A 1929 Ford Model T truck, a 1928 Durant Star Coupe and a very nice 1929 REO, just to name a few. The building was all but bursting at the seams, and there were cars outside already. Why me? Just to teach someone a lesson? Because what would happen then? Would I be abandoned, in a worse spot than I already was. Naturally, I was frightened. You would have been, too! But, before you know it, he, and two friends who were just a little bit the worse for wear, mentally, from the Vietnam war - I am NOT making this up - put a battery in me, filled my radiator, put a key in my ignition and . . . fired me up!

That was it. No warning. No preparation. And, it turned out, bad, bad gas! Now it was nice to have current flowing through my wires, and water in my radiator, but, gosh, a girl would like a little prearation, you know? A little TLC to help blow away ten years of cobwebs! But . . . NOOOO!!! Here I come, ready or not. And . . . I rose to the occaision, like the thoroughbred I am! I roared back to life almost immediately, and, forgive my lack of decorum, but man, it felt GOOD! I was roaring and trembling, making a whole bunch of sounds a lady like me shouldn't be making, and, and, and, Smoking!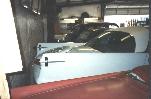 Did I say smoking? More like creating an oily London pea soup fog. I made a stain on the wall of the museum behind me that is there to this day. Sitting inside, my new "friend," Hugh, sat there grinning like a maniac. One of the veterans ran to find a fire extinguisher. (Good thinking, but a little late, maybe.) The other, more spooked, shouted, "TURN IT OFF! TURN IT OFF!" but old Hugh would not hear of it. "She's going outside!," he yelled back, "Once I figure out where the brake release is!" The other man, more wise to the ways of Mopar, ran over and turned the switch for him. Grinning like a maniac, he punched in drive, and, glory be, I began to move! I actually began to move! I moved forward maybe three wheel revolutions and . . . stalled. My wheels were all but locked up. Rats!

Undaunted, I was started again and slowly, slowly, I moved forward again. Now, I am a big car in a cramped and, by now, smoke filled space. Maybe not a good spot, but it felt so good to be going again. Hugh got out and surveyed the scene. "When the smoke clears, we'll see how to get it out," he said, calmly, referring to me. Fortunately the museum was closed so all the visitors and most of the volunteers had already gone. Eschewing such cheating methods as floor jacks, and common sense, he backed me up and forward again what seemed like a dozen times until my exit was clear, although I almost took the wheels off of an 1898 Studebaker horse carriage. By this time my engine was running a lot more smoothly, and though worse than I would have liked, my tail pipe emissions were getting a little better.

Suddenly, I was back in the sunlight again, the good old blazing hot Texas sun. It never felt so good! I could not roll freely, but was able to hobble, essentially, under my own power. The boys from 'Nam looked like they'd had a bad flashback. Hugh just stood there grinning. He opened my hood and looked inside uncomprehendingly. "This is going to be fun," he laughed. Fun for whom, I wondered, but I heard my engine running for the first time in a decade and thought he just might be right.

to be continued


---
Site Navigation & Links
•Site Entry•
•Dimensions, Statistics, Facts and Figures•
•The Imperial: A Brief History•
•My story, Part 1. From my first to my current owner•
•My story, Part 2. From 1994 to 1998•
•My story, Part 3. From 1998 to the present•
•Cracked head woes in 2001•
•Photo album•
•Tom McCahill's 'Mechanix Illustrated' 1958 Imperial Review;
•Other 1958 Imperials•
•Other 1958 Cars•
•1958 Imperial Advertising images•
•News & Trivia from 1958•
•Mecnaical Info: Parts, Suppliers•
•Imperial Links - Web Sites, Books, Videos, Etc•
•Family & Friends•
•Contacting Mrs. Blueberry•


---
Site Established: May, 22, 2001
copyright ©2001