Photo Album


(Click images to enlarge)



A tank by another other name would be as . . . big!







Me, outside a Church, with my family, and outside my first registered address







My early days of release. A rare pic of someone other than himself at my wheel






Lincoln hubcaps, vinyl roof and still lookin' good!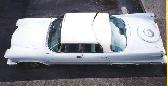 Me, from above ------- from the front -------- and from the side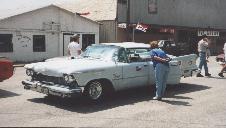 From the rear------------my dashboard------------being inspected







Two rearview mirror shots and my "new" 58 plates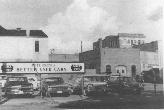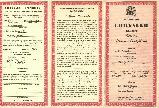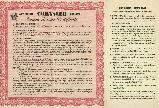 Pete's only ad, the back of his dealership, Owners Service certificate, front and rear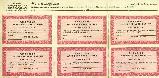 Lubrication Certificates----------Original Owners File---------Radiator Shop Receipt





After 4 years of looking we found a 1957 in a junkyard




Me and a semi-abandoned '57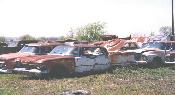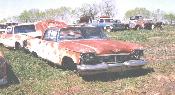 A week after we found the '57, we found this! Amazing!




Me with a 1958 American La France fire truck, "Alfie."



A 1959, "for sale" in a junkyard. First Imperial we found. It's still there.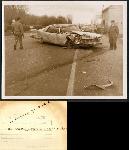 A crashed '57, and a '59 going to the crusher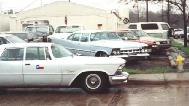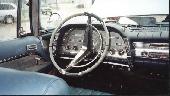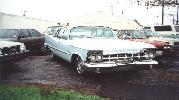 Me and a '59 sedan............the '59's dashboard............the '59 by itself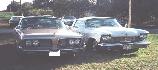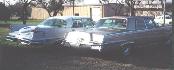 Me and a 1964 Imperial




Me and another 1964 Imperial



Me and a 1966 Imperial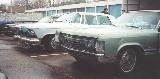 Me and a 1967 Imperial




Me and another 1967 Imperial




Me and a 1968 Imperial



Me, an '81 and a '68 at a Nov. '01 Cruise




TTM's OTHER Imperial, a 1973




Me and the '81, closer up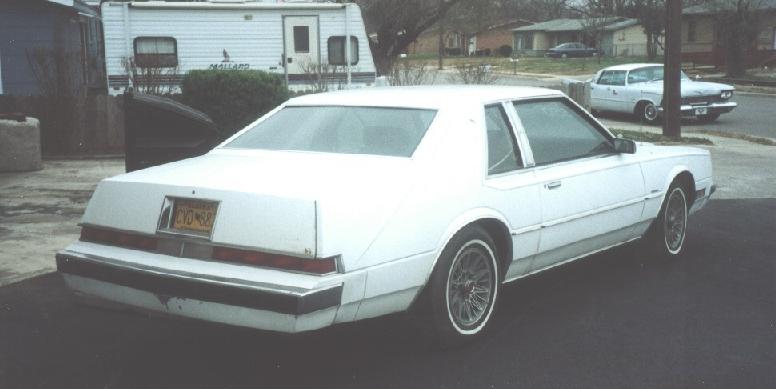 Me and another '81, Februart 2002





At a cruise, September 2001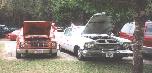 At a cruise, October 2001





Dallas Meet, March 2002



Dallas Meet, March 2002



Dallas Meet, March 2002



Dallas Meet, March 2002



Dallas Meet, March 2002



On the road again, November 2002




Snaps with a 1946 and a 1985 Rolls Royce, January 2003
---
Site Navigation & Links
•Site Entry•
•Dimensions, Statistics, Facts and Figures•
•The Imperial: A Brief History•
•My story, Part 1. From my first to my current owner•
•My story, Part 2. From 1994 to 1998•
•My story, Part 3. From 1998 to the present•
•Cracked head woes in 2001•
•Photo album•
•Tom McCahill's 'Mechanix Illustrated' 1958 Imperial Review;
•Other 1958 Imperials•
•Other 1958 Cars•
•1958 Imperial Advertising images•
•News & Trivia from 1958•
•Mecnaical Info: Parts, Suppliers•
•Imperial Links - Web Sites, Books, Videos, Etc•
•Family & Friends•
•Contacting Mrs. Blueberry•


---
Site Established: May, 22, 2001
copyright ©2001